#CustomProducts, Brand, custom apparel, custom basketballs, Custom Caps, custom drinkware, Custom Patch, custom patches, Custom Plush toys, Custom Plushies, custom products, Custom Sock, Custom Socks, Custom Socks Bulk, Custom Socks Wholesale, Custom T-shirt, Custom T-shirts
Create Company Merch in 4 Simple Steps with EverLighten: Actionable Tips
|
Sep, 28 , 23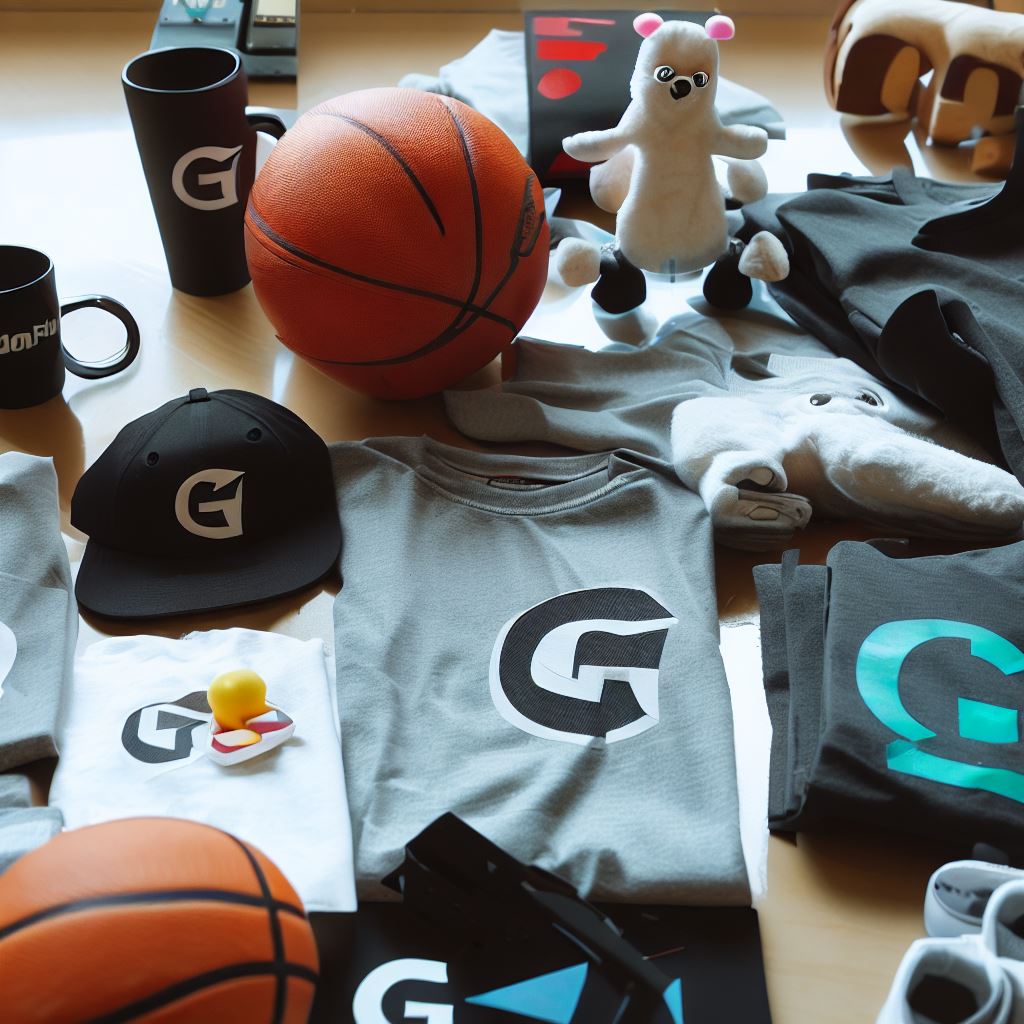 Create Company Merch in 4 Simple Steps with EverLighten: Actionable Tips
Company swag has the potential to enhance your brand and boost team morale, but it is crucial to strike the right balance between impactful merchandise and forgettable freebies. Company merchandise goes beyond the mere distribution of branded pens or mugs, especially in this era of remote work. Thoughtfully designed merchandise can establish a tangible link between your team and business partners.
So, how can you move beyond the basics and develop items that your employees will genuinely appreciate and use? Join us as we explore the following:
The definition of company merchandise and its substantial impact.

The creation of company merchandise in four straightforward steps.

Valuable insights and strategies from experts to elevate your company swag game.
Company merchandise and its substantial impact:
Company merchandise involves identifying the range of branded promotional items and products a company uses to promote its brand identity and foster a sense of connection among employees, clients, and partners. These items often bear the logo, slogan, or other branding elements and can include many products, from apparel and office supplies to tech gadgets and lifestyle accessories.
The impact of company merchandise is multifaceted. 
Firstly, it serves as a powerful marketing tool. When employees wear or use company-branded merchandise, they become walking billboards, increasing brand visibility and recognition. This exposure can lead to heightened brand awareness among potential clients and partners, potentially driving business growth.
Secondly, company merchandise is crucial in enhancing team morale and fostering a sense of belonging among employees. Receiving and using branded items can create a sense of pride and unity, reinforcing the culture and values. It also helps remote workers feel connected to their organization, even when physically distant.
Furthermore, well-designed and quality merchandise can leave a lasting impression on clients and partners. When they receive thoughtful and helpful company swag, it can strengthen business relationships and leave a positive impression, potentially leading to increased loyalty and collaboration.

Why create company merch with EverLighten? 
Company merch or swag is a tangible embodiment of your company culture, values, and brand identity. While fun, it can also put a well-meaning HR in a tight spot. Company swag can be tricky, but EverLighten is here to help.
Eliminating the Hassle:

Creating and managing company merchandise can be complex and time-consuming. EverLighten simplifies this by streamlining the entire process. They offer a one-stop solution, from design to production and delivery. It means that companies can avoid the logistical challenges and administrative burdens that often come with creating and distributing swag, allowing HRs to focus on their core responsibilities.

Sustainable Choices, No Stocking:

Sustainability is a growing concern for businesses and consumers. EverLighten recognizes this and offers sustainable options for company merchandise. It aligns with

corporate

social responsibility goals but also addresses the issue of excess stockpiles that may go to waste. By providing eco-friendly choices and efficient production processes, EverLighten helps companies reduce their environmental impact.

Global Reach:

Many businesses have a diverse and distributed workforce in today's globalized world. EverLighten's reach ensures companies can create and distribute merchandise to their employees, clients, and partners. This global presence is crucial for companies that want to maintain a consistent brand image and engage with stakeholders across borders.

Quality that Speaks Volumes in Brand Representation:

The quality of company merchandise can significantly impact the perception of a brand. EverLighten delivers high-quality products. When employees, clients, or partners receive well-crafted and durable merchandise, it reflects positively on the company's brand image. Quality merchandise sends a message that the company values excellence and cares about the satisfaction of its stakeholders.
How to create company merch in 4 steps
Step 1: Request a Quote 
Provide details about your custom merchandise, like socks, and share your design or artwork. EverLighten's team will help you every step of the way.
Step 2: Design and Sample 
Our designers will assist you in creating a mockup of your custom merch, free of charge. Once you approve the design, we'll produce samples of your custom merchandise for your review.
Step 3: Production Upon approval of the samples, we commence production immediately. We use only top-quality materials and manufacturing processes to ensure the precision of every detail in your custom merchandise.
Step 4: Delivery to Multiple Addresses 
After a thorough inspection, we ship your order to the specified addresses. We also offer the convenience of delivering to multiple addresses and provide real-time tracking information for your peace of mind.
Unlocking the Potential of Company Merchandise
While logo-branded items appeal, there's more through thoughtful design. If you're investing in merchandise for your employees and partners, aim to make it memorable. Here are some strategies to elevate your company swag:
Diversify Beyond T-Shirts:

T-shirts

are a go-to choice for company swag, but they may not always stand out. They're classic, easy to design, and generally well-received. However, many employees might already have a surplus of tees. It's time to explore ideas beyond the T-shirt realm.
If you're inclined towards apparel, consider options like hoodies, sweaters, socks, and caps. Other items include customized plush toys, basketballs, patches, tote bags, umbrellas, yoga mats, etc. They use more substantial materials. These items endure longer and convey a higher value than the ubiquitous T-shirt.
Alternatively, lifestyle items such as drinkware, notepads, and tech accessories are also in demand. Whatever you choose, ensure it aligns with your team's daily life. A sleek laptop case might be perfect for office dwellers but not resonate with those who prefer working from home. A cozy company sock or a drinkware might be better for them. Remember to create merchandise that seamlessly integrates into your team's daily routines.
Here are a few examples of how various companies used unique custom swags with EverLighten:
Asics is one of the most famous sports brands, and they contacted EverLighten for custom patches for their employees. 
https://everlighten.com/blogs/success-stories/asics-custom-patches
The Yellowpike Media used their brand mascot as custom plushies to thank their employees and clients. 
https://everlighten.com/blogs/success-stories/nicole-pape-custom-plush-toys.
JTM Auto is an Australian auto part company. They used custom socks with their company logo to thank their employees. 
https://everlighten.com/blogs/success-stories/jtm-auto-custom-socks
Moniomi is a prominent player in the vibrant Miami art and design community. They used customized basketballs.
https://everlighten.com/blogs/success-stories/margaret-alvarez-custom-basketball. 
Embrace Both Printing and Embroidery:

The choice between embroidery and printing isn't about which is superior but suits your design better. Embroidery looks sophisticated and works well for straightforward designs like logos or text. On the other hand, printing excels in vibrant, intricate designs.
For an added touch of excellence, consider combining both techniques. This way, you can enjoy the luxurious feel of embroidery and the sharp detail of printing. When planning your merch designs, don't hesitate to mix and match for a lasting impression.
Elevate with Custom Labels:

Take your personalized merchandise further with custom labels. While the primary design grabs attention, the small details embed brand identity.
Imagine a colleague proudly displaying a company mascot plushie at home. When someone admires it and discovers the brand label, it signifies a deep sense of company pride. They may seem minor, but they subtly transform your merchandise, indicating a strong commitment to those in the know.
Personalize with Extra Inclusions:

Little gestures leave a lasting impact. Consider enhancing your merchandise with custom pack-ins, like adding a matching sock to a gifted apparel.
Picture your employees unwrapping their new company hoodies and finding a sticker reflecting the company's values or a heartfelt postcard with a thank-you note for their hard work. There's more to it than just the main product. The thoughtful extras make the entire package unforgettable.
Harness Feedback for Superior Designs:

For company merchandise, one size does not fit all, especially in design. Leverage the flexibility offered by EverLighten. Instead of guessing what your team might like, why not ask them for merch ideas?
Conduct surveys to gather feedback on design preferences. Your support team might appreciate something different, while the marketing could favor pop culture references. Tailoring designs to departments or seasons can create a more personalized experience.
Elevate Your Company Swag with EverLighten
Are you looking to enhance your company swag and make a lasting impression? EverLighten is your trusted partner for custom merchandise. 
High-Quality:

Our commitment to excellence ensures top-notch products.

Fast Delivery:

We understand tight schedules and always strive to meet your deadlines.

100% Quality Check:

Every item undergoes rigorous quality control for your peace of mind.

Low MOQs:

Whether it's a small or large order, we cater to your unique needs.

Global Shipping:

Reach your audience worldwide with our international shipping options.

24*7 Customer Support:

We're here to assist round the clock whenever you need us.
Elevate your brand, engage your team, and impress your clients with customized company swag from EverLighten. Connect with us today for a swag experience that exceeds your expectations!
FAQs: 
How do I make merch for my business?
There are a few different ways to make merch for your business. One option is to design your merch and then have it printed or manufactured by a third-party company. Another option is to work with a company, like EverLighten, specializing in creating merch for businesses.
Can you design your merch?
Yes, you can design your merch. There are many different software programs that you can use to create designs, such as Adobe Illustrator or Canva. If you are uncomfortable designing your merch, you can hire a professional designer to help you. You can contact EverLighten. We provide free design help with in-house design experts. 
How does making merch work?
The process of making merch can vary depending on the type of merch you are making and the company you are working with. 
Design your merch

Choose a manufacturer 

Place your order

Receive your merch
What is merch in business?
Merch is short for merchandise. It refers to any product branded with a company's logo or name. Merch can include numerous items, such as t-shirts, socks, company plush toys, customized basketballs, hats, mugs, stickers, and more.
Why do companies make merch?
Companies make merch for a variety of reasons. 
To promote their brand

To generate revenue

To build customer loyalty
Tags:
#CustomProducts
,
Brand
,
custom apparel
,
custom basketballs
,
Custom Caps
,
custom drinkware
,
Custom Patch
,
custom patches
,
Custom Plush toys
,
Custom Plushies
,
custom products
,
Custom Sock
,
Custom Socks
,
Custom Socks Bulk
,
Custom Socks Wholesale
,
Custom T-shirt
,
Custom T-shirts