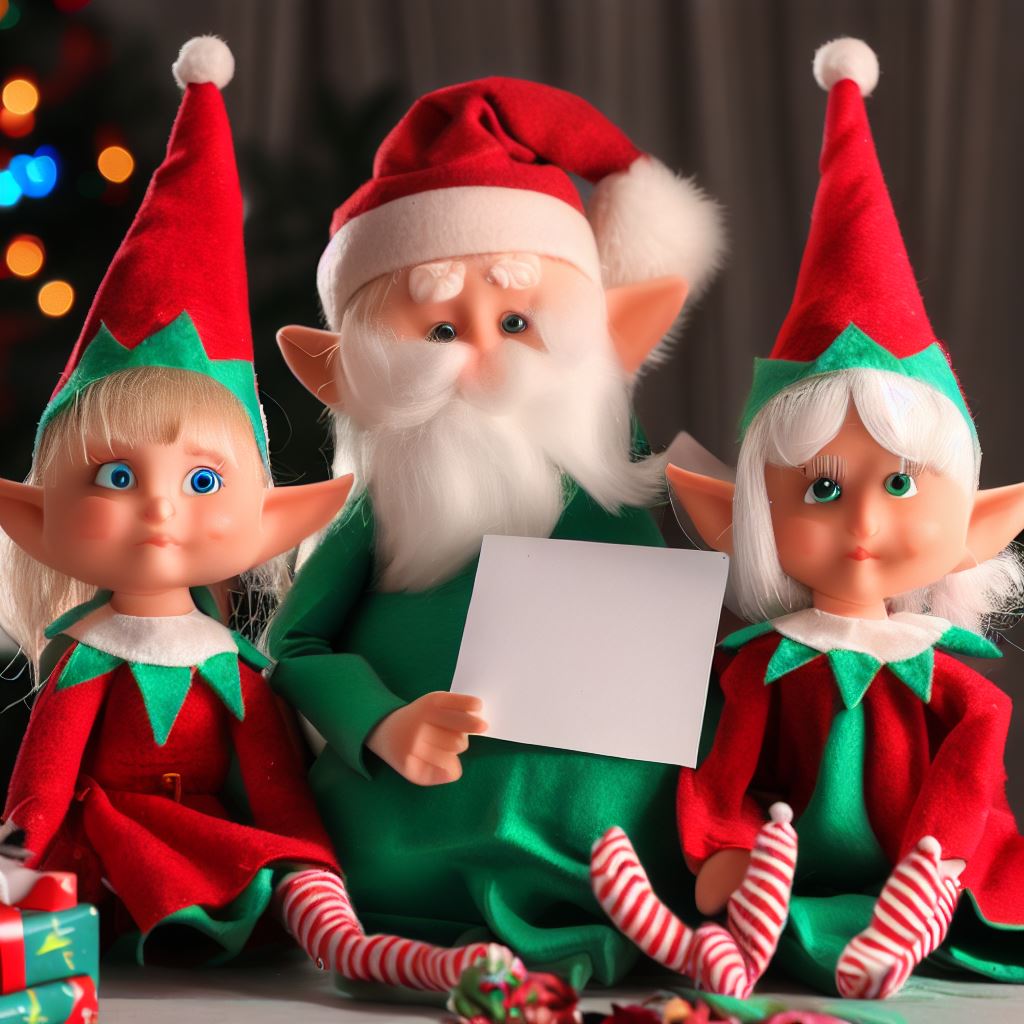 How to create the perfect Custom Plush Toy for Your Loved Ones, employees, and customers 
Have you ever wondered what the perfect gift is for someone with everything? It's a question that often stumps even the most seasoned gift-givers. The holiday season brings the joy of giving, but finding that unique and memorable gift can sometimes feel impossible.
But fear not. We have got a delightful secret to share with you. Custom plush toys, those soft and huggable companions, are emerging as the perfect holiday gift for everyone on your list. Whether it's your loved ones, dedicated employees, or valued customers, custom plush toys embody warmth, thoughtfulness, and nostalgia. In this blog, we'll explore why custom plush toys have become the go-to choice for gift-givers during the holiday season.
So, whether you've been puzzling over the ideal gift or you're simply looking to stay ahead of the hottest gift trends this holiday season, you're in the right place. Let's dive into the world of custom plush toys and discover how they can bring joy and smiles to your holiday celebrations.
Insights about custom plush toys for holidays: 
Custom plush toys have undeniably taken the world of holiday gifting by storm, and the numbers speak for themselves. As we delve into the reasons behind their soaring popularity, it's evident that these soft, cuddly companions have struck a chord with both gift-givers and recipients alike.
Explosive Market Growth:

According to a report by Market Research Future, the global plush toy market is on a trajectory to reach a staggering $19.6 billion by 2027. This remarkable growth underscores the enduring appeal of plush toys during the holiday season.

Peak Season Performance:

The holiday season is synonymous with gift-giving, and plush toys shine during this festive period. Sales of plush toys surge, contributing up to 30% of the total annual sales. This statistic reflects the unrivaled popularity of plush toys as holiday gifts.

Beloved Animal Companions:

Among the vast array of

plush toys

available, the adorable animal characters capture the hearts of holiday shoppers. Bears, dogs, cats, and other furry critters remain perennial favorites, evoking warm and fuzzy feelings that resonate with the holiday spirit.

Customization's Rise:

Custom plush toys are carving out their niche. The allure lies in a gift that is genuinely one-of-a-kind and filled with sentimental value. Custom plush toys embody uniqueness and thoughtfulness as more people seek to impart a personal touch to their presents.

Universal Appeal:

A recent survey discovered that 85% of respondents believe plush toys are the perfect gift for children of all ages. This resounding endorsement demonstrates that plush toys hold a universal appeal, transcending age boundaries and making them suitable for everyone on your holiday gift list.
What Are Custom Plush Toys?
Custom plush toys are soft, cuddly, and charming creations designed to be more than just your typical stuffed animal. What sets them apart is the personalization and creativity that go into crafting these huggable companions. 
Personalization:

Custom plush toys are tailor-made to suit the preferences, interests, and recipient's appearance. This personalization can include features like embroidered names, messages, and unique accessories that transform a simple stuffed animal into a meaningful keepsake.

Uniqueness:

These plush toys stand out in a sea of mass-produced stuffed animals. Each custom plush toy is unique, making it a cherished memento with sentimental value. No two custom plush toys are alike, ensuring your gift is as remarkable as the receiver.

Creativity:

The possibilities are endless for customizing plush toys. You can design them to resemble favorite animals, characters from books or movies, or even specific individuals. Creative touches can range from unique color schemes to clothing and accessories that reflect the recipient's personality or interests.
Heartwarming and Creative Custom Plush Toy Gifts for Holidays: 
Personalized Teddy Bears:

Teddy bears are timeless classics, and customizing them with embroidered names, messages, or even holiday-themed outfits adds a personal touch. Imagine gifting a plush teddy bear wearing a Santa hat with the recipient's name embroidered on its paw.

Custom Family Portrait Plush:

Create a custom plush toy that resembles each member, including pets. These adorable, soft replicas capture the essence of loved ones and can be a heartwarming holiday decoration.

Holiday Character Plush:

Whether a plush Santa Claus, Rudolph the Red-Nosed Reindeer, or Frosty the Snowman, holiday character plush toys bring the season's spirit to life. These toys often come in various sizes and can be customized with holiday-themed accessories.

Custom Pet Plush:

For pet lovers, a custom plush toy designed to look like their furry friend is a heartwarming gift. From the unique markings to the pet's favorite toy, these custom plush toys capture the essence of beloved pets.

Christmas-themed Animal Plush:

Plush animals dressed in holiday-themed attire or accessories are a delightful choice. Think of a plush penguin in a Santa costume or a reindeer with a festive scarf and antlers.

Customized Holiday Elves:

Elves are synonymous with holiday magic, and custom elf plush toys can resemble family members or friends. These elves can even come with a tiny note from Santa himself.

Holiday-themed Plush Ornaments:

Miniature plush toys designed as holiday ornaments are a charming addition to any Christmas tree. You can customize them with names, dates, or messages. They serve as keepsakes for years.

Holiday-themed Teddy Bears:

Teddy bears dressed in holiday-themed outfits, such as Christmas sweaters, elf costumes, or even Santa's little helpers, bring a festive atmosphere to any home.

Custom Plush Nativity Set:

A custom plush Nativity set can be a unique and meaningful gift for those celebrating Christmas as a religious holiday. Handcrafted plush versions of the Holy Family and the nativity scene can be cherished year after year.

Plush Snowmen and Snowflakes:

Soft snowmen and snowflake-shaped plush toys add a touch of winter wonderland charm to holiday decorations. You can personalize them with names or holiday greetings. 
Benefits of Giving Custom Plush Toys as Gifts for Holidays:
Gift-giving during the holidays is a cherished tradition, and choosing the right gift can sometimes be challenging. Custom plush toys offer many advantages for the perfect choice for spreading holiday cheer. 
Uniqueness:

One of the standout advantages of custom plush toys is their uniqueness. Unlike mass-produced gifts, custom plush toys are tailor-made to suit the recipient's preferences, interests, and physical appearance. This personal touch transforms a simple stuffed animal into a one-of-a-kind treasure. Whether it's a bear with the recipient's name or a plush replica of a beloved pet, the uniqueness of these

gifts

sets them apart.

Thoughtfulness:

Custom plush toys convey a depth of thought and consideration beyond mere material value. They demonstrate that the giver has taken the time to select a gift with care, thinking about what would bring joy and happiness to the recipient. This thoughtfulness is especially meaningful during the holiday season. It is a time when sentiments of love and appreciation are paramount.

Memorability:

Custom plush toys create lasting memories. They become keepsakes that recipients hold onto for years. It serves as a reminder of the special moments and emotions associated with the holiday season. Whenever the recipient sees or hugs the plush toy, it rekindles those heartwarming memories of the giver's affection.

Emotional Connection:

The most significant advantage of custom plush toys is the emotional connection they foster between the giver and the receiver. These soft and huggable companions evoke warmth, comfort, and a sense of closeness. Gifting a custom plush toy symbolizes care, love, and the desire to bring joy to the recipient. It solidifies the emotional connection between them.

Versatility:

Custom plush toys are versatile gifts that appeal to people of all ages. Plush toys transcend age boundaries whether you're giving one to a child, a friend, a family member, or a coworker. They offer comfort and happiness to young and old alike, making them suitable for everyone on your holiday gift list.

Decorative Appeal:

Beyond their sentimental value, custom plush toys can also serve as decorative elements during the holiday season. Placed under the Christmas tree, on a mantle, or as part of a festive display, they add a touch of charm and whimsy to holiday decor.
How to Choose the Right Custom Plush Toy for Holidays:
Selecting the perfect custom plush toy for your loved ones, friends, or colleagues during the holidays involves a thoughtful process. By considering the recipient's interests, personality, and age, you can ensure your gift resonates with them and creates a memorable holiday experience. 
Understand the Recipient's Interests:
Begin by identifying the recipient's hobbies, passions, and interests. Do they have a favorite animal, movie character, or hobby? Knowing their likes and dislikes is the first step to choosing a meaningful design.

For a nature enthusiast, a plush toy resembling their favorite animal or a rare species can be a thoughtful choice.

If they are fans of a particular movie or book, consider custom plush toys inspired by characters from those sources.
Reflect Their Personality:
Consider the recipient's personality traits when selecting a custom plush toy. Are they playful and whimsical, or more reserved and sophisticated? Choose a design that aligns with their unique character.

A jolly and outgoing individual might appreciate a plush toy with a cheerful expression, while someone with a more refined taste might prefer a classic or elegant design.
Age-Appropriate Selection:
Age plays a crucial role in choosing the custom plush toy. Different age groups have varying preferences and safety considerations.

For young children, opt for soft and plush toys with no small parts that could pose a choking hazard. Baby-safe plush toys with embroidered features are ideal.

Older children and teenagers may appreciate plush toys that reflect their favorite pop culture icons or hobbies.

Adults might prefer plush toys that have a touch of sophistication or serve as decorative pieces.
Holiday Themes and Accessories:
Enhance the holiday spirit by selecting custom plush toys with holiday-themed attire or accessories. These include Santa hats, reindeer antlers, scarves, or custom-made holiday outfits.

Consider if the recipient enjoys holiday traditions. If they do, a plush toy that embodies the holiday season can bring extra joy to their celebrations.
Personalization Matters:
Adding a personal touch, such as the recipient's name or a heartfelt message, enhances the custom plush toy's sentimental value.

Personalization can turn a charming gift into a cherished keepsake that reminds the recipient of your thoughtfulness.
Quality and Safety:
Ensure that the custom plush toy uses high-quality, child-safe materials. Check for safety certifications and age-appropriate features.

Choose a reputable manufacturer or seller to guarantee the plush toy's durability and safety.
Consider Occasion:
Think about the specific holiday or event you're celebrating. Whether it's Christmas, New Year, or a special anniversary, tailor the plush toy's design to match the spectacle.
How to Find the Best Custom Plush Toys Manufacturer:
When sourcing custom plush toys for your holiday gifting or any occasion, finding a reputable manufacturer is essential to ensure quality, design, and personalization. 
Research and Shortlist Manufacturers:
Begin your search by researching custom plush toy manufacturers online. Look for companies with a solid reputation, positive reviews, and a history of delivering high-quality products.

Narrow down your list of manufacturers to a few most compatible with your requirements.
Check for Experience and Expertise:
Assess the manufacturer's experience in the industry. Companies with a long track record often better understand quality standards and customer expectations.

Ensure the manufacturer has expertise in customizing plush toys, including the ability to create unique designs.
Quality Assurance and Safety Standards:
Prioritize manufacturers that adhere to strict quality control processes and safety standards. Check for certifications demonstrating their commitment to safety. It is more crucial if the plush toys are for children.
Customization Options:
Evaluate the manufacturer's customization capabilities. Do they offer many customization options, including embroidery, personalized messages, and unique designs? 

Look for a manufacturer bringing your vision to life. Search for one that can accommodate your specific customization needs.
Sample and Prototype Requests:
Before placing a bulk order, consider requesting samples or prototypes. It allows you to assess the quality of their work and ensure it meets your expectations.
Communication and Customer Service:
Reach out to the shortlisted manufacturers and assess their communication and responsiveness. A manufacturer with excellent customer service can provide guidance and support throughout the process.
Pricing and Minimum Order Quantity (MOQ):
Compare pricing and MOQs among the manufacturers. Ensure that the pricing aligns with your budget and that the MOQ is manageable for your needs.
EverLighten as a Top Reputable Manufacturer:
EverLighten

is a renowned manufacturer known for its commitment to customer satisfaction. One of its standout features is its flexibility in accepting every order, regardless of size.

EverLighten specializes in custom plush toys and offers a wide range of customization options, allowing you to create unique designs tailored to your preferences.

With a reputation for quality, safety, and personalized service, EverLighten has established itself as a trusted partner for individuals and businesses seeking top-notch custom plush toys.
References and Testimonials:
Request references or read testimonials from previous clients to gauge their satisfaction with the manufacturer's products and services.
Shipping and Delivery:

- Inquire about the manufacturer's shipping options and delivery times to ensure your plush toys arrive in time for your planned event or holiday.
Some real-life examples of organizations using custom plush toys for holidays:
Disney:

Disney often releases custom plush toys of its famous characters during the holiday season. For example, in 2023, Disney released a custom plush toy of Mickey Mouse wearing a Santa hat.

Coca-Cola:

Coca-Cola has been using custom plush toys of its polar bears to promote its products during the holiday season. For example, in 2023, Coca-Cola released a custom plush toy of a polar bear holding a bottle of Coca-Cola.

McDonald's:

McDonald's often releases custom plush toys of Happy Meal characters during the holiday season. For example, in 2023, McDonald's released a custom plush toy of the Hamburglar wearing a Santa hat.

Google:

Google has given its employees custom plush toys of its Android mascot during the holiday season in the past. For example, Google gave its employees a custom plush toy of an Android holding a candy cane in 2018.

Amazon:

Amazon has given its

customers custom plush toys

of its delivery drivers during the holiday season in the past. For example, in 2019, Amazon gave customers a custom plush toy of a delivery driver holding a package.
EverLighten helped Sarah Hall create a dream custom plush toy for her son for Christmas: 
EverLighten prioritizes every customer. We recently helped Sarah Hall create a custom plush fox toy for her son's Christmas gift. Despite the project's challenges, including the larger size, we were determined to deliver. Sarah's son received it joyously and declared it the best Christmas present ever. At EverLighten, we cherish making heartfelt moments possible for our customers.
The Best Custom Plush Toys for the Holiday Season
At EverLighten, we're committed to turning your holiday gifting dreams into reality with custom plush toys and a wide range of personalized products. Sarah's heartwarming story is just one example of how we go the extra mile for our customers. 
Connect with EverLighten today for all your custom plush toy and bulk holiday product needs. Reach out now to bring your unique ideas to life.
FAQs:
Is a plush toy a good gift?
Yes, a plush toy is a good gift. It is soft and cuddly. It can provide comfort and support. It is also versatile, and people of all ages can enjoy them.
Why are custom plushies so expensive?
Custom plushies are more expensive than mass-produced plushies because they are made in smaller quantities and require more attention to detail. Custom plushies are also often made with higher-quality materials.
How much does it cost to make a custom plushie?
The cost of making a custom plushie will vary depending on the size, complexity, and materials used. However, you can expect to pay anywhere from $20 to $100 for a custom plushie.
Why do people like plush toys?
There are numerous reasons why people like plush toys. 
They are soft and cuddly.

They can provide comfort and support. 

They are versatile, and people of all ages can enjoy them. Plush toys can be enjoyed by people of all ages, from infants to adults.

They can help express emotions.

They can be valuable in decorating a room. 
Why do kids like plushies so much?
Kids like plushies for many of the same reasons that adults do. 
Plushies can help kids feel safe and secure.

Plushies can help kids learn and develop. 

Plushies can be companions.