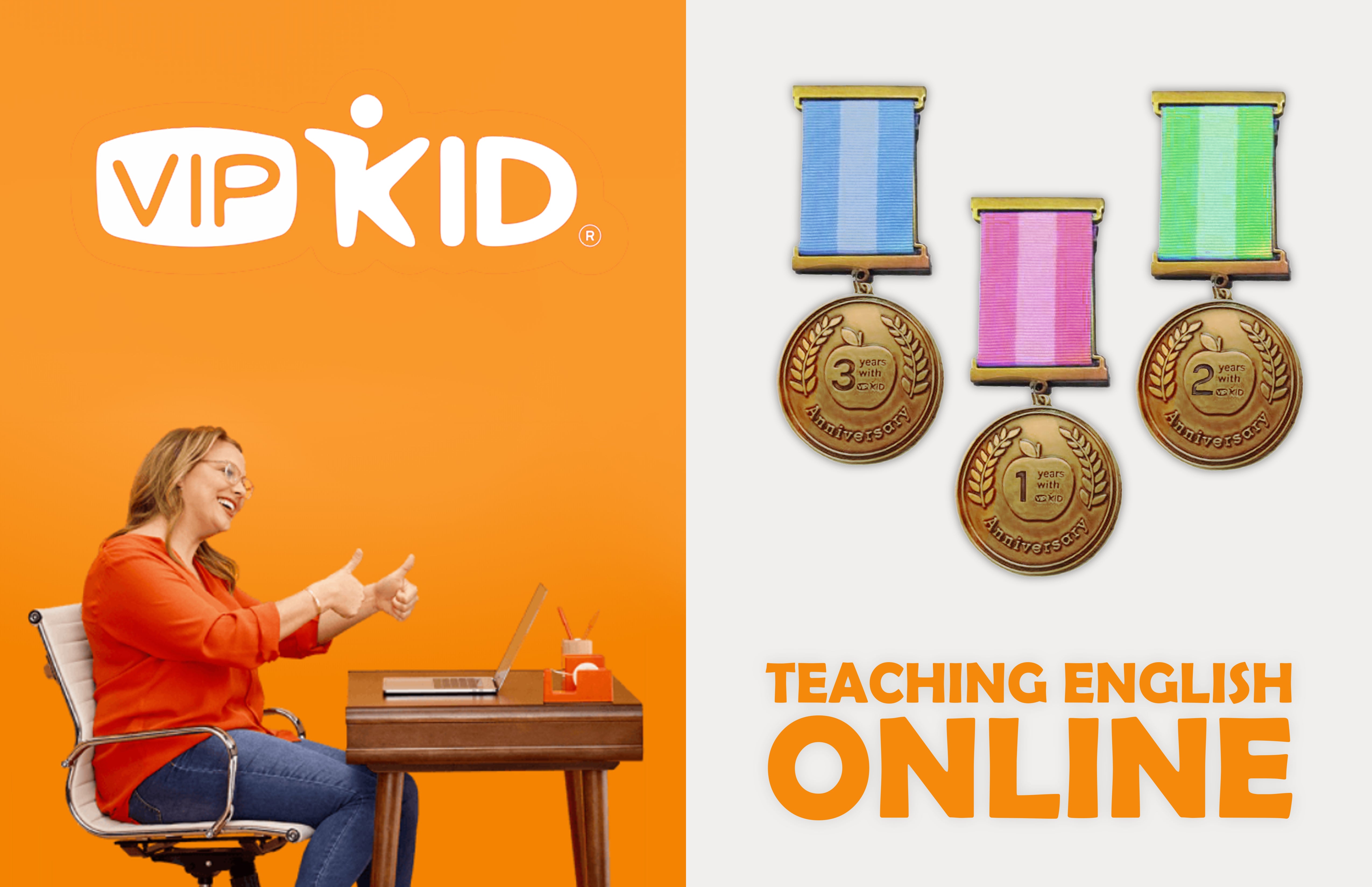 [Summary]
We were super happy to offer service to VIPKid, helping them make custom anniversary medals. But it indeed took our full efforts and energy for them. We revised designs and remade samples 7 times just ensuring that everything was perfect and was what they exactly wanted. Although the process was tough, we still felt worthwhile especially receiving their completely satisfying feedback.
[About VIPKid]
VIPKid is an online education company that connects students and teachers globally through one-to-one personalized English language classes. Recent years have seen the development of VIPKid at the world's fastest-growing speed. It ranked at 76 in 2019 Unicorns list with an estimated value of 3 billion dollars.
[What They Are Looking For]
Through Google research, VIPKid connected us initiatively. In our first video chatting, they required a quote whether we could produce fine pins or medals with high quality, which were the keepsake of the one-year, two-year and three-year anniversary in VIPKid for their employees. With our firm affirmation, they asked us to send some reference samples of pins and medals. Shortly after, VIPKid made up minds to cooperate with us because they believed we were truly reliable. 
[How Many Times Pefect Medals Need?]
Initially, VIPKid wanted pins. But after receiving the sample, they changed their minds.
Considering that pins were not big enough for this special moment, they then decided to 2.5-inch shiny gold medals.
We remade the sample, but it still failed to capture their hearts. They then proposed changes in color for the reason that the shiny gold medals looked completely common, lacking an eye-catching sense.
We then made the sample again by antique gold according to their thoughts. Although this sample was what they demanded, they requested us to modify the size into 1.5 inches for better appearance.
This small change did not grind our patience, instead, we followed their desires without any complaint. When VIPKid received the remade sample, they wanted to further improve the ribbon type. What they wanted was an innovative ribbon type because the neck ribbon was not unique enough. Therefore, we decided to modify it into the medal pinned to the breast.
Finally, they were satisfied with the whole design of the last sample but asked for a more excelsior one. We refined on slight imperfections for three times to pursue the best quality medals.
After these seven changes, VIPKid eventually was extremely pleased with the medal we produced and moved by our patient services.
[What We Do For Them]
Although the entire sampling process is very long and complicated, we were still being highly patient with every tiny change from our customers. We remade a sample again and again for our customers just wanting to make a medal which fully satisfied by them. Every time they made a change, we would put our full efforts in it. We redesigned artwork, redid our mockup, remade technical artwork and the technician remade mockup. It took a lot of time, especially in the fourth step. The technician constantly remade mode, pressured casting, polished and plated. The shiny gold color needed coloring while the ribbon needed redesigning and producing. The seven changes were very tough and difficult, but EverLighten would never lose our patience and did our best just to satisfy customers.
[The Outcome]
We produced over 1,300 medals for VIPKid, and each of them was highly praised by the director for its exquisite design and perfect quality. VIPKid said that these medals fitted in exactly with their wishes. It is also our wishes to get affirmation from our customers. At EverLighten, we are all very passionate about what we do for our customers! We are all very patient and trying our best to meet our customers' needs and deliver the best quality products! Anyway, we push ourselves to the limit to make everything perfect which can fully please our customers.