#CustomProducts, Best Custom Socks, Brand, Create Your Own Plush, custom apparel, custom baseball caps, custom baseball socks, custom basketballs, Custom Caps, Custom Design Socks, custom drinkware, custom hats, Custom Hoodies, custom keychains, custom koozie, custom logo socks, custom mug, Custom Patch, custom phone case, Custom Plush Toy Manufacturer, Custom Plush toys, Custom Plushies, custom products, custom products for employees, Custom Sock, Custom Socks, Custom Socks Bulk, custom socks for wedding, Custom Socks Wholesale, Custom Stuffed Animals, Custom Sweaters, Custom T-shirt, Custom T-shirts, custom tote bags, custom tumble, custom water bottles, custom wedding socks, Customized Socks, Design Your Own Socks, Make a Custom Plush, Personalization Socks, Personalized Socks, Personalized Stuffed Animals
Gift Ideas for Every Occasion: Corporate, Promotional, and Personal Gifts
|
Sep, 29 , 23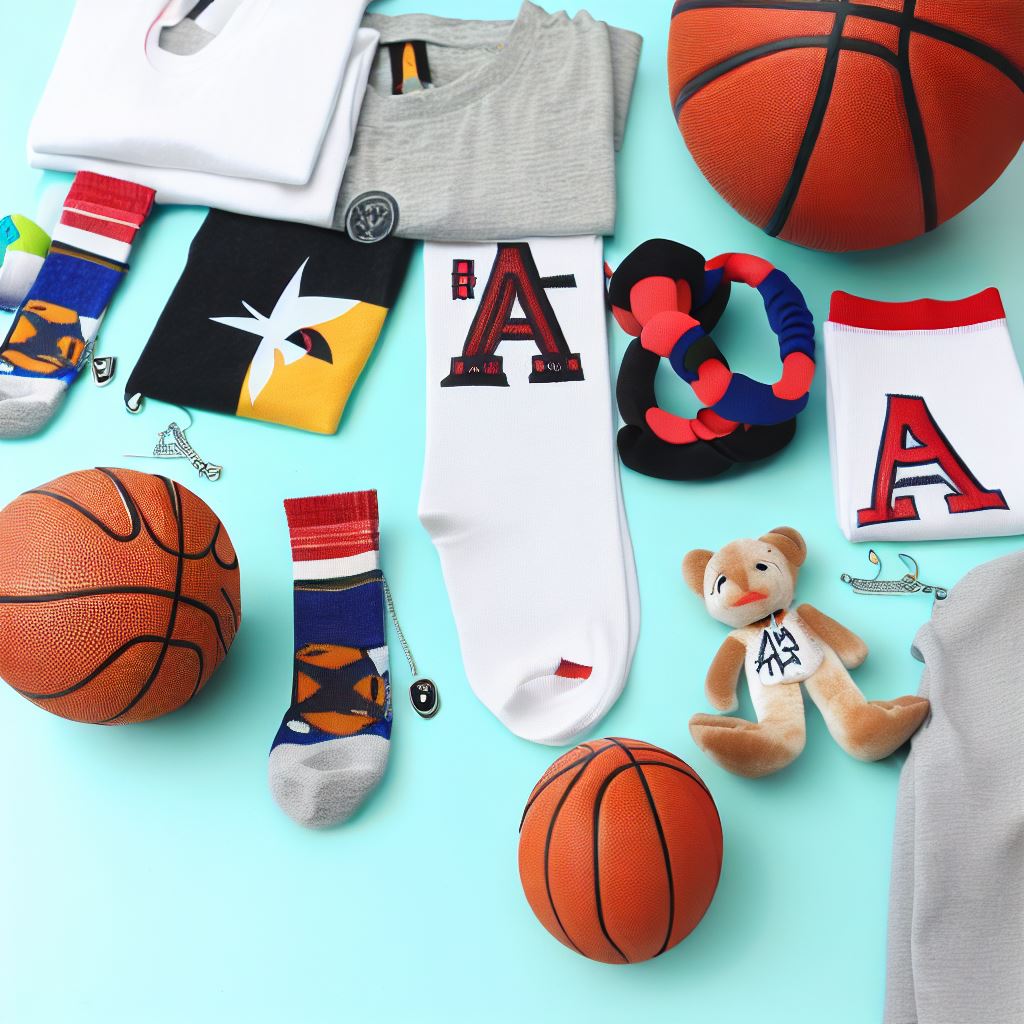 What makes a gift meaningful? Learn why custom items are perfect for every occasion. 
What's the best gift you've ever received? Think about it for a moment. Was it a personalized memento that touched your heart, or perhaps a thoughtful gesture that left a lasting impression? Gift-giving is an art, and the impact of a well-chosen present can be profound. A staggering 83% of people appreciate personalized gifts more than generic ones. It's no surprise why custom items have become the hallmark of meaningful and cherished gifts.
But the power of custom gifts extends beyond personal relationships. Do you want to build stronger relationships with your clients or employees? According to statistics, 76% of businesses believe custom gifts effectively promote their brand. It cultivates strong and lasting relationships with customers. Whether celebrating a personal milestone, fostering corporate connections, or simply expressing your appreciation, custom gifts are the answer to elevating the art of gift-giving.
We'll delve into custom gifts, exploring what makes them meaningful and versatile for every occasion. We'll uncover the secrets to crafting the perfect custom gift tailored to the recipient and the event. So, whether you're seeking inspiration for personal gestures of love or to leave a memorable mark in the corporate world, read on to discover the art of meaningful gift-giving through custom items.
What Makes a Gift Meaningful?
Gift-giving is a beautiful way to express our feelings, celebrate special moments, and strengthen our connections with loved ones and colleagues. However, not all gifts are equal when leaving a lasting impact. What truly sets a gift apart and makes it meaningful? Let's explore the key factors that transform an ordinary present into a cherished memory:
Personalization: Adding a Unique and Special Touch
Imagine receiving a gift that seems just for you – a gesture that reflects your personality, interests, or shared memories. It is the essence of personalization. It's about going beyond the generic and creating something tailored to the recipient.
Why Personalization Matters:
Emotional Connection

: Personalized gifts forge a deeper emotional bond between the giver and the recipient. They show that you've invested time and thought into understanding the person's preferences and history.

Uniqueness

: Customizing a gift makes it one-of-a-kind. Others can not duplicate or replicate them. 

Memorability

: Personalized gifts are more likely to be remembered and cherished for years to come, serving as a constant reminder of the relationship and the occasion.
Thoughtfulness: The Heart of Gift-Giving
Thoughtfulness is the secret ingredient that elevates a gift from ordinary to extraordinary. It is the careful consideration and genuine intention behind the present that matters. Thoughtful gifts convey that you've taken the time to understand the recipient's needs and desires.
Why Thoughtfulness Matters:
Emotional Value

: Thoughtful gifts are rich in emotional value. They show that you care, appreciate, and value the person receiving the gift.

Reciprocity

: Thoughtful gestures often lead to harmony. When someone gets a considerate gift, they are more inclined to reciprocate with kindness and thoughtfulness.

Long-Lasting Impact

: A thoughtful gift creates lasting memories and strengthens relationships. It is about the present moment and the legacy of thoughtfulness it leaves behind.
Usefulness: The Practical Side of Gifting
While sentiment and personalization are paramount, usefulness is another crucial aspect of a meaningful gift. Practical gifts are those that enhance the recipient's life in some way, making them not only appreciated but also integrated into everyday routines.
Why Usefulness Matters:
Daily Reminder

: Useful gifts become part of the recipient's life, reminding them of your thoughtfulness.

Reduced Waste

: Practical gifts are less likely to gather dust or end up in storage, contributing to a more sustainable approach to gifting.

Enhanced Quality of Life

: When a gift makes someone's life easier or more enjoyable, it becomes a source of genuine gratitude.
Why Are Custom Items Perfect for Every Occasion?
We can not overstate the power of custom items. These personalized creations transcend the boundaries of occasion and relationship. 
Tailored to the Recipient: A Gift as Unique as They Are
One of the most compelling reasons custom items are perfect for any occasion is that you can tailor them to the recipient's preferences and interests. Unlike generic gifts, which often lack a personal touch, people create custom items with the individual in mind.
How Custom Gifts Are Tailored:
Personal Details

: Custom gifts can include the recipient's name, initials, or a meaningful date. This personal touch instantly connects the present to the individual.

Customization Options

: From selecting specific colors, materials, and designs to incorporating hobbies or inside jokes, the possibilities for customization are endless.

Sentimental Value

: By incorporating elements with sentimental value for the recipient, custom gifts become cherished keepsakes.
Versatility: Suitable for Every Occasion
Custom items are remarkably versatile and can adapt to various occasions seamlessly. Whether you're celebrating a corporate event, a birthday, an anniversary, or a holiday, you can find a custom gift that fits the bill. This adaptability is a significant advantage in the world of gift-giving.
Why Custom Items Are Versatile:
Wide Range of Choices

: Custom gifts come in various forms, including engraved items, monogrammed apparel, customized accessories, and more, ensuring a perfect match for any event.

Corporate Gifting

: Custom items are not limited to personal occasions. They are also invaluable in corporate settings for showing appreciation to clients and employees.

Personal Celebrations

: Custom gifts suit the unique interests and passions of the recipient, making them ideal for birthdays, weddings, and other personal milestones.
Memorability: Gifts That Stand the Test of Time
Gifts that leave a lasting impression are remembered and cherished long after the occasion has passed. Custom gifts have a distinct advantage in this regard. Their personalized nature and thoughtfulness make them more likely to be imprinted in the recipient's memory.
Why Custom Gifts Are Memorable:
Emotional Connection

: The personalization and thought put into custom items create an emotional connection, making the gift more memorable.

Unique and Special

: Custom gifts are often one-of-a-kind, making them stand out among other presents and leaving an indelible mark.

Conversational Pieces

: These gifts often become topics of conversation, allowing the recipient to share the story behind the thoughtful gesture.
How to Create the Most Meaningful Custom Items for Every Occasion
Custom gifts are a canvas for creativity and thoughtfulness, but crafting the most meaningful ones requires careful consideration. 
Choosing the Right Custom Gift
Selecting the perfect custom gift is the first crucial step in the process. 
Know the Recipient

: Understand the recipient's personality, interests, and preferences. What are their hobbies, favorite colors, or sentimental memories? Tailor your gift to align with their tastes.

Consider the Occasion

: Different occasions call for different types of presents. A corporate event may require professional and functional items, while a personal celebration may allow for more creative and sentimental choices.

Budget Wisely

: Set a budget that suits the occasion and your financial situation. Custom gifts can vary widely in price, so ensure your choice aligns with your budget.

Research and Explore

: Explore various customization options and gift ideas. Visit online platforms, stores, or artisans specializing in custom items to gather inspiration.
Personalization with Meaning
Personalization is at the heart of creating meaningful custom gifts. 
Use Their Name

: Incorporate the recipient's name or initials. It's a simple yet effective way to make the gift uniquely theirs.

Add a Personal Touch

: Include elements that hold sentimental value, such as a significant date, a favorite quote, or an inside joke shared between you and the recipient.

Consider Their Lifestyle

: How will it fit into the recipient's daily life? For instance, a personalized coffee mug might be perfect if they're a coffee enthusiast.

Quality Over Quantity

: Focus on personalization rather than overwhelming the gift with too many custom elements. Sometimes, less is more.
Thoughtful Presentation
The presentation of your custom gift is as important as the gift itself. 
Wrap It Beautifully

: Invest time in wrapping your gift thoughtfully. Use high-quality wrapping paper, ribbons, and bows that match the occasion. A well-wrapped gift builds anticipation and excitement.

Include a Handwritten Note

: A heartfelt note expressing your thoughts and well-wishes adds a personal touch to the gift. It's a chance to convey your feelings in words.

Delivery Matters

: Consider the timing and method of gift delivery. Surprise deliveries can be especially memorable. Ensure the gift arrives on or before the occasion, avoiding last-minute rushes.

Capture the Moment

: If possible, be present when the recipient opens the gift. Their reaction can be a priceless part of the gift-giving experience.
Corporate:
Custom Engraved Desk Accessories

: Personalized nameplates, engraved

pen

sets, or custom desk organizers with the recipient's name and company logo.

Custom Logo Apparel

: High-quality

custom t-shirts

, polo shirts, or

dress socks

featuring the company's logo or an event design.

Customized Executive Gifts

: Engraved leather portfolios, customized briefcases, or personalized business card holders are a few items.
Birthdays:
Customized Apparel

:

Personalized items

with the recipient's name or birthdate.

Custom Plush Toys

: A stuffed animal with cherished memories personalized with the recipient's name.

Customized Accessories

: Turn a regular item into a piece of art with customization.
Weddings:
Custom Embroidered Apparel

: Premium apparel with the couple's names and wedding dates.

Personalized Plushies

: Beautiful plush toys for everyone with the couple's names or initials.

Customized Wedding Gift Bag

with meaningful items

featuring the couple's names and a unique design.
Holidays:
Customized Sweaters

: Christmas sweaters with family names, photos, or holiday messages.

Custom Socks

: Personalized socks featuring family photos and a heartfelt message.

Customized Home Decor

:

Custom throw pillows

or plush toys with festive holiday designs.
Some of the most meaningful gifts for every occasion:
Custom Plush Toys/Mascot:
Custom Stuffed Animal

: A plush toy like the recipient's favorite animal or character.

Custom Mascot

: Create a custom mascot for a sports team, school, or organization with personalized details.
Personalized Canvas Tote Bags

: Tote bags featuring the recipient's name or a unique design.

Custom Eco-Friendly Totes

: Eco-conscious tote bags with an environmentally-themed design.
Photo Keychains

: Keychains with a photo of a loved one or a cherished memory.

Name Keychains

: Personalized keychains with the recipient's name or initials.
Embroidered Patches

for jackets, backpacks, or uniforms.

Team or Club Patches

: Design patches for sports teams, clubs, or organizations with unique logos or mascots.
Personalized Basketball

: A basketball with the recipient's name or a special message engraved or printed.

Team Basketball

: Customize basketballs with logos, colors, and player names for sports events or awards.
Photo Phone Cases

: Phone cases featuring a favorite photo or design chosen by the recipient.

Monogrammed Phone Cases

: Personalized phone cases with the recipient's initials or name.
Photo Mouse Pads

: Mouse pads with a family photo, pet pictures, or a memorable location.

Custom Logo Mouse Pads

: Design mouse pads for businesses or organizations with logos and branding.
Personalized Mugs

: Coffee or travel

mugs

with the recipient's name, photo, or a special message.

Custom Water Bottles

: Reusable water bottles customized with unique designs or personalization.
Real-world examples of meaningful gifts used by various companies:
Google:

Google gives its employees custom gifts every year, such as personalized jackets, backpacks, and water bottles. These gifts are meaningful because they show that Google values its employees and wants to make them feel appreciated.

Netflix:

Netflix gives its employees custom gifts related to the company's culture and values. For example, one year, Netflix gave custom socks with the company's logo. They were a big hit with employees, and they showed that Netflix values its employees' sense of humor and creativity.

HubSpot:

HubSpot gives its employees custom gifts related to their interests and hobbies. For example, one year, HubSpot gave its employees custom coffee mugs with their favorite quotes. They were a thoughtful gift showcasing HubSpot knows its employees and cares about their needs. 
How to create the most meaningful custom gifts for every occasion: 
Creating custom gifts on a budget doesn't mean sacrificing thoughtfulness or personalization. 
Plan Ahead

: Start early to give yourself time to find budget-friendly options and discounts. Rushing last-minute purchases can lead to overspending.

Set a Realistic Budget

: Determine how much to spend on the custom gift and stick to it. Having a budget in mind helps you make informed decisions.

DIY Personalization

: Consider do-it-yourself (DIY) personalization techniques like hand-painting, embroidery, or printing. You can add a personal touch to various items inexpensively.

Shop Sales and Clearance

: Look out for sales, clearance sections, and discount stores. You can find many customizable items at reduced prices during promotions.

Online Marketplaces

: Explore online marketplaces like Etsy, where you can find affordable custom options from independent sellers.

Utilize Free Design Tools

: Leverage free design tools and software to create custom graphics or messages for your gift. Canva and GIMP are good options.

Bulk Orders

: Custom items for a group or event, consider ordering in bulk. Suppliers often offer lower prices per unit for larger orders.

Opt for Simple Customizations

: Choose customization options that are less intricate and, therefore, more affordable. Simple engraving or monogramming can be elegant.

Photo Gifts

: Personalized photo gifts, like custom socks or keychains, can be cost-effective and sentimental. Many online services offer discounts for first-time users.

Handwritten Letters

: A heartfelt handwritten letter or note can turn an ordinary gift into something meaningful without any extra cost.

DIY Gift Baskets

: Create custom gift baskets with affordable items that cater to the recipient's interests. You can personalize the packaging and contents.

Printable Gifts

: Look for printable templates online for items like custom labels, greeting cards, and certificates. 

Minimalist Design

: Sometimes, less is more. A simple, minimalist design can be just as impactful as something more elaborate and may be easier on the budget.

Opt for a reliable manufacturer like EverLighten. 
Elevate Your Gift-Giving Experience with EverLighten
In the world of gift-giving, the key to leaving a lasting impression lies in personalization, thoughtfulness, and quality. Now, as you embark on your journey to create the perfect custom gift, there's a trusted partner ready to assist you every step of the way: EverLighten.
At EverLighten, we're committed to helping you transform your gift ideas into unforgettable treasures. 
100% Customization

: We understand that no two individuals or occasions are alike. With EverLighten, you can customize your gifts, tailoring them precisely to your vision.

100% Quality-Check

: Quality is our hallmark. Rest assured that every custom item from EverLighten undergoes rigorous quality checks to ensure that it meets our high standards.

Free Design Help

: Crafting the perfect design can be daunting, but our team of experts is here to assist you with free design help. 

Worldwide Shipping

: No matter where you are or where your recipient is, EverLighten offers worldwide shipping to ensure that your custom gifts reach their destination.

24*7 Customer Service

: We're here for you around the clock. Our dedicated customer service team is ready to address your queries and provide assistance.

18 Years of Experience

: With nearly two decades of experience in the industry, EverLighten has honed the art of crafting custom gifts that are both meaningful and memorable.
Why give an ordinary gift when you can present an extraordinary one? Connect with EverLighten today, and let us help you create custom gifts that people will cherish for a lifetime. Whether it's a personal celebration, a corporate event, or any special occasion, we're here to make your gift-giving experience exceptional.
FAQs:
What is trending in 2023 for corporate gifting?
Here are some of the latest trends in corporate gifting for 2023:
Sustainable gifts

Personalized gifts

Experiences

Gifts that give back

Tech gifts
How do you present a corporate gift?
The presentation of a corporate gift is just as important as the gift itself. 
Choose the proper wrapping. 

Include a handwritten note. 

Present the gift in person.
Is corporate gift profitable?
Yes, corporate gifting can be profitable. When done correctly, corporate gifting can help to improve employee morale, boost customer loyalty, and strengthen relationships with partners and suppliers.
Tags:
#CustomProducts
,
Best Custom Socks
,
Brand
,
Create Your Own Plush
,
custom apparel
,
custom baseball caps
,
custom baseball socks
,
custom basketballs
,
Custom Caps
,
Custom Design Socks
,
custom drinkware
,
custom hats
,
Custom Hoodies
,
custom keychains
,
custom koozie
,
custom logo socks
,
custom mug
,
Custom Patch
,
custom phone case
,
Custom Plush Toy Manufacturer
,
Custom Plush toys
,
Custom Plushies
,
custom products
,
custom products for employees
,
Custom Sock
,
Custom Socks
,
Custom Socks Bulk
,
custom socks for wedding
,
Custom Socks Wholesale
,
Custom Stuffed Animals
,
Custom Sweaters
,
Custom T-shirt
,
Custom T-shirts
,
custom tote bags
,
custom tumble
,
custom water bottles
,
custom wedding socks
,
Customized Socks
,
Design Your Own Socks
,
Make a Custom Plush
,
Personalization Socks
,
Personalized Socks
,
Personalized Stuffed Animals