Other
Choice Hotels -- Sleep Inn
|
Jun, 02 , 20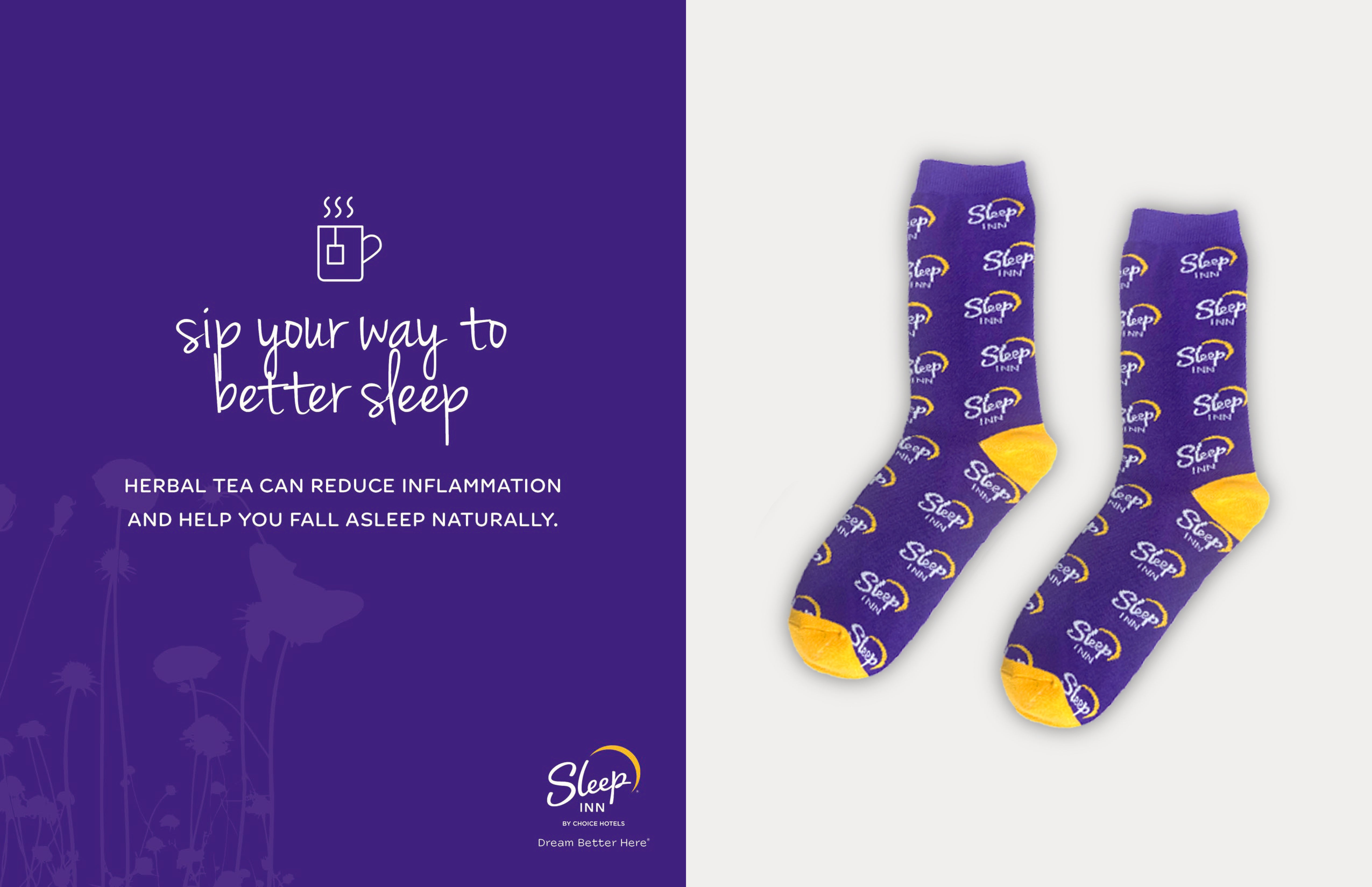 "Thank you so much EverLighten for all of your hard work and patience! You guys really pay attention to details! We received the socks today, THANK YOU! They are perfect!!" --- by Mallory, Director, Sleep Inn Brand Management
[About Choice Hotel and Sleep Inn]
Sleep inn, which belongs to Choice Hotels --- one of the largest hotel chains in the world, owns several hotel brands ranging from upscale to economy.
[What They Are Looking For]
When the Choice Hotels originally reached out to us, they said that they wanted to create something different, something innovative, and something they never done before as a welcome gift for their customers.
[What We Do For Them]
After thorough deep research, analysis and understanding of Choice Hotel, their competitors and the most important--customers, we recommend socks would be a great idea.
Although they have very large march team, they have never done socks before. So we helped them design the socks and then, with the exchange of hundreds of emails, we were able to create a sock that perfectly embodied their vision, making a one of a kind design for the even the most worldly of travelers.
[The Outcome]
The socks turn out to be a great hit! Every customer is very surprised to receive such a unique sock gift and is super impressed about sock quality and cool design!
It's a great success to build brand awareness and show their intimate service.  We take care of everything, Choice Hotel only need to focus on its brand and marketing!