EverLighten set to transform custom embroidery patches for businesses worldwide
|
Mar, 28 , 22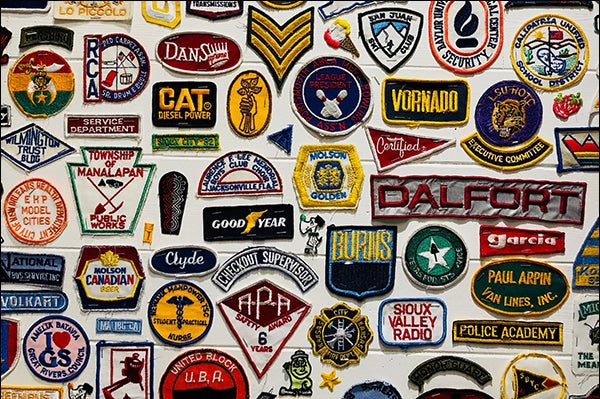 The global leader of custom patches and merch manufacturers is excited to see an increase in demand after the easing of Covid.
EverLighten - the worldwide leader in custom patches manufacturing, announced increased demand for custom embroidery patches and other merch after easing Covid. They will start rolling out these patches in several markets across North America, Europe, and Asia in the coming days. Businesses around the world will gain visibility using their custom patches.
"We are quite pleased to provide our custom embroidered patches manufacturing services to customers everywhere now because of the removal of shipping restrictions," said the company's founder. "This announcement further extends the global reach of EverLighten as a brand, and we are looking forward to expanding into new channels as an industry leader."
According to a Global badges and patches report, the market is expected to grow at a CAGR of 10.2% during the forecast period of 2021-28. The primary growth driver is opening businesses, schools, colleges, etc., worldwide. People use embroidered patches for identification, branding, and supporting their belonging to a group. They wear patches on uniforms, jackets, t-shirts, hoodies, caps, hats, and backpacks. These are classified into woven and printed according to their fabric type and manufacturing process. Manufacturers use embroidered patches with fabrics like cotton, polyester, and leather, and people can quickly identify these at first glance.
The company goes in-depth, explaining how using custom embroidered name patches will bring more brand awareness and identification to the company using these. By displaying their logo on employees' uniforms, they get attention to the company and show the people that the company wants to meet their organizational needs. Custom patches improve a company's brand identity; when a customer sees an identity patch after entering an establishment on employees, they have a positive outlook. Even the employees wearing high-quality custom patches instead of cheap plastic name tags feel like they are working for a company that cares for their people.
Embroidered patches help recognize one's accomplishment and show their support to any organization or club like motorcycle groups, college fraternities, sororities, or sports teams. We also use them to reward the winners and participants for appreciating their efforts and trying harder next time. Using commemorative custom patches by the American girls and boys scouts goes a long back to felicitate and recognize achievements.
With the growing demand, EverLighten has streamlined its process, removing unnecessary steps slowing the process. Now, customers can order patches in three simple steps.
Request a quote: Customers can order by visiting their website to provide their demands, needs, and special requirements. Their dedicated account manager contacts customers at their chosen time.
Design and sample: The company creates a free mockup of the design and sends it to customers for their approval.
Manufacturing: They go ahead with the production only after customers' satisfaction with the physical sample.
Customers can choose from a wide range of backings according to their requirements:
Paper backing:It is the most basic type of backing with the backside color depending on the patch color, but primarily white is used.
Iron-on with paper insert:Users can attach this easily by heating iron to the required temperature.
Adhesive backing:These backings are helpful for single events.
Velcro hook/loop:You can choose these backings for garments already having a fastener.
No backing:These are helpful if the user wants to directly sew the patches on the garments.
EverLighten also provides options with various borders:
It is vital to choose the correct border type according to your needs; it will determine the shape of the patch.
Merrowed border:They wrapped threads around the fabric, giving a uniform look, creating shapes like oval, square, round, etc.
Hot cut:The border is flat and thin, sealing outer edges and stopping threads from fraying.
Embroidered border:They stitch threads on top of the patches, and customers can choose percentages like 50%, 75%, etc.
Frayed Edges:The patches are secured with inner stitching, but outer edges are frayed, giving their distinct look.
No border:These patches are secured using interior loop stitch and are used for keeping the cost down.
EverLighten has over eighteen years of custom embroidered patch manufacturing. 
Real people, real service: At EverLighten, they love people! Whether small or big orders, they are all dedicated to supporting you from the start to the end.
They make you look great: They do whatever it takes to make sure the design of the patches matches the design in your head and make it better.
Fast turnaround with on-time delivery: They complete every order quickly; customers always get their delivery on time.
No minimum order limit: The company accepts every order without restrictions on the minimum order quantity.
Free design help: Customers can upload their design ideas in sketches or images; experts help finish the design for free.
Guaranteed money back: Customers can return the product with guaranteed money back if they are unsatisfied with the quality.
Free shipping: The company delivers to every part of the world for free.
Dedicated account manager: They provide a dedicated account manager to each customer to help resolve queries and communicate between different teams.
Real-time supply chain visibility: Customers can track their orders in real-time with an online order tracking tool.
Start customizing custom embroidered patches today:
Custom embroidered patches are suitable for individuals, brands, stores, schools, colleges, sports teams, clubs, NGOs, and more. For inquiries, contact 1- 888-445-1402 or visit Everlighten.com to design your patches.