EverLighten ramps up the production of custom chenille patches
|
Mar, 25 , 22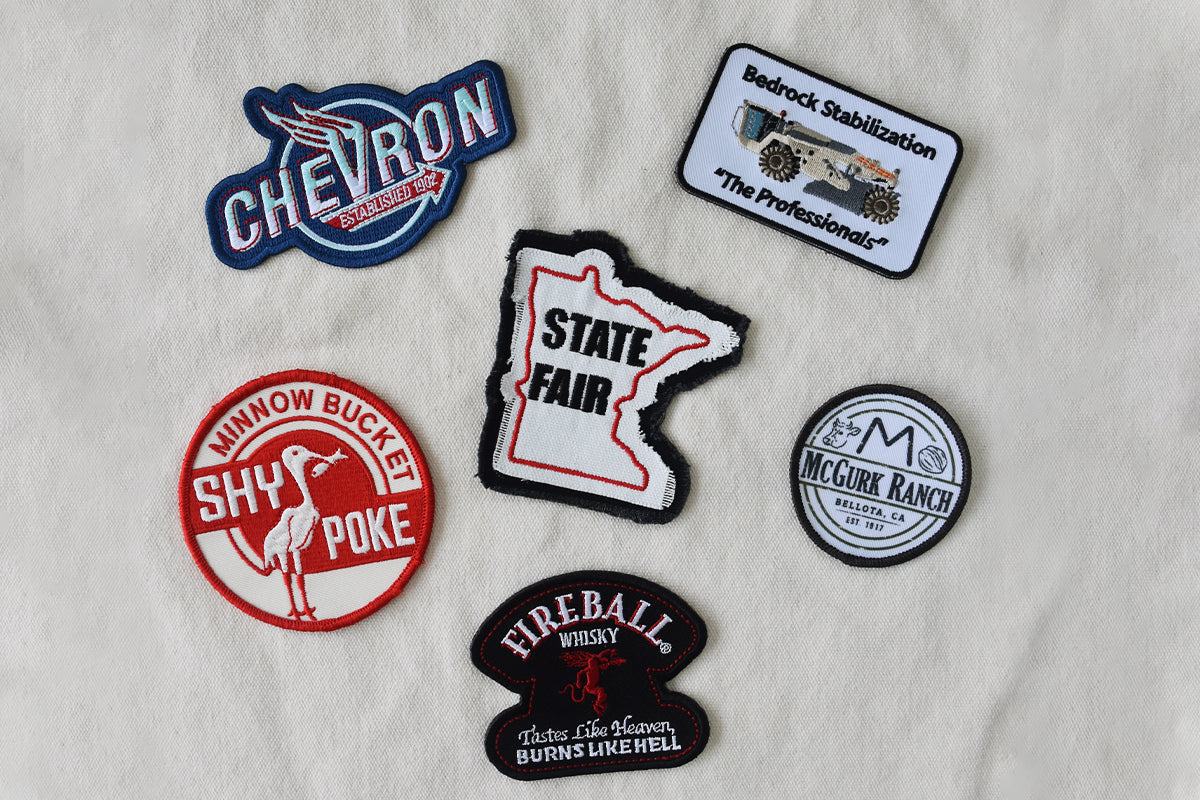 They are extending the company manufacturing with rising demand for custom patches globally post-covid.
EverLighten is pleased to announce the increase in the production of custom chenille patches because of higher demands worldwide after the easing of Covid. The company's founder says their growing list of custom patch clients shows an increasing awareness among people and businesses of the need for sustainability. "Big industry names, startups, NGOs, sports teams, influencers are excited to partner with us for manufacturing custom patches," he said. "I am quite hopeful for a brighter future for every business after the Covid." 
Making custom patches is an old tradition that was done originally by hand. Computerized machines have led to mass production because of the higher demands. EverLighten has been in the patches manufacturing industry for over eighteen years. With the opening of schools, colleges, and universities, the need for custom chenille patches has skyrocketed. 
According to the CAGR report, the embroidered badges and patches market will grow at 10.2% during the forecast period of 2021-2028 because of the increasing number of sports events worldwide because of the easing of covid restrictions. Different organizations also use them to show the department of the wearer. "Our customers testify they like the clean look and smooth finish of our chenille patches, with no ugly threads fraying," says the founder. They add that they have created thousands of custom patches over the last three years for individuals and organizations. 
"We also have many new markets place for our custom patches," he says. "Last year, we created custom patches in many styles for Google; it quite impressed them with our quality of work, creativeness, and after-sales service," he adds. 
They wore custom chenille patches on letterman jackets, but they are popular with other organizations to showcase group identity. The word comes from the French word Chenille, meaning caterpillar. They manufactured it using two blends of yarns - with its fluffy appearance, it resembles a caterpillar's head. These patches are durable, easy to clean, and apply on apparel with various backing like velcro, iron-on, sewn on. 
Based on type, we divide the global chenille patch industry into two segments, i.e., manual and mechanical. The manual patches production includes hand stitching, sewing machine embroidery, and other processes. Automatic embroidery involves the manufacturing process without human efforts, and it is the preferred method with the high demand and fast turnaround time. 
Chenille patches work better for larger designs than standard embroidery, and they are easy to combine to incorporate more essential details. They allow you greater flexibility to make various designs, thus suitable for custom designs. 
Custom chenille patches are popular among colleges and universities across the US, including sports, musical groups, and clubs. They help acknowledge students' accomplishments in tournaments, conferences, debates, parades, and more. These patches are important memorabilia for students in life, using them on jackets, banners, hats, etc. 
EverLighten has streamlined its process, removing the bottlenecks, making it easier to manufacture chenille patches in three simple steps. 
Request a quote: Customers can request a quote by providing a little information about the patch. Their dedicated customer executive then contacts customers to go ahead with the process. 
Design and sample: After customers provide a plan, they create a free mockup and send it back to them for approval. Afterward, the company sends mockup samples to customers for their final confirmation before manufacturing. 
Production and delivery: The experts check each item for its quality. The company provides its customers with tracking information to track their shipments. 
Advantages of working with EverLighten for custom patches:

 
Competitive pricing: They are a direct factory - not an intermediary - so they offer pretty competitive factory-direct pricing on chenille patches.
Quality in every product: They only use the best materials to create high-quality custom patches. Their manufacturing inspectors check every product during and after production to ensure everything you receive is perfect. 
Real people, real service: At EverLighten, they love people! Whether small or big orders, they are all dedicated to supporting you from the start to the end.
They make you look great: They do whatever it takes to make sure the design of the patches matches the design in your head and make it better. 
Fast turnaround with on-time delivery: They complete every order quickly; customers always get their delivery on time. 
No minimum order limit: The company accepts every order without restrictions on the minimum order quantity. 
Free design help: Customers can upload their design ideas in sketches or images; experts help finish the design for free. 
Guaranteed money back: Customers can return the product with guaranteed money back if they are unsatisfied with the quality. 
Free shipping: The company delivers to every part of the world for free. 
Dedicated account manager: they provide A dedicated account manager to each customer to help resolve queries and communicate between different teams. 
Real-time supply chain visibility: Customers can track their orders in real-time with an online order tracking tool. 
Start customizing custom chenille patches today: 
Custom chenille patches are suitable for individuals, brands, stores, schools, colleges, sports teams, clubs, NGOs, and more. For inquiries, contact 1- 888-445-1402 or visit Everlighten.com to design your patches.