EverLighten is proud to be associated with Netflix and Cameo for the production of custom lapel pins
|
May, 31 , 22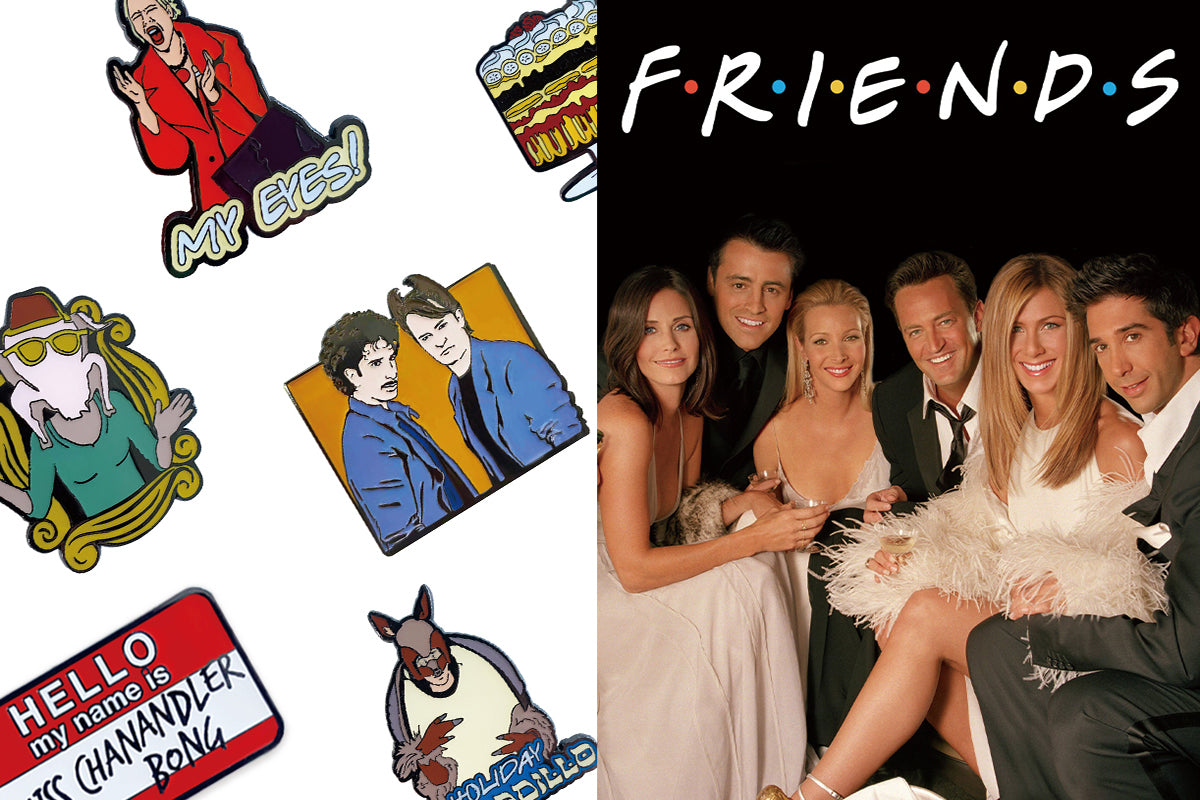 They helped create custom pins to commemorate the occasion of "Friends" coming to the streaming platform. 
The world-renowned custom products manufacturer - EverLighten added yet another feather to their already outstanding profile with the production of custom lapel pins for the hit TV series Friends. They were delighted with the achievement and thanked Netflix and Cameo for choosing them. 
Thea Chu, VP of production and spokesperson for the occasion, said," Friends - the hit and the beloved popular show was about to stream on Netflix and commemorate the occasion; Cameo wanted lapel pins." "Everyone knows about the iconic show; there was a lot of pressure on our team to deliver on time while keeping the high quality of products." "They wanted lifelike images of the six iconic characters, i.e., Ross, Rachel, Chandler, Monica, Joey, and Phoebe, on lapel pins." "Even after searching for a long time, they couldn't find a manufacturer that was able to satisfy them with the quality." She said," They went through numerous websites, social media, and third-party for reviews and then contacted us." " We had several discussions regarding their quality, style, size, and number." "Although everyone knew the characters, no one ever tried producing them on enamel pins." 
She said," We created lifelike-looking enamel pins doing justice to the iconic characters." "Cameo was delighted with the quality and showered us positive reviews." "Although we made three modifications, it was worth the effort." "Our team provided warm service and high-quality pins meeting every challenge and their demands." "We are grateful and looking forward to working with them again." 
About EverLighten:

 
EverLighten has manufactured custom lapel pins for over eighteen years for startups, big companies, sports teams, universities, celebrities, nonprofits, and individuals. They have helped people in twenty-three countries. 
Best pricing: They are a factory for producing custom lapel pins and not intermediaries, ensuring customers always get the best prices. 
Quality in every pin: They use top-quality materials and the latest processes to produce enamel pins. 
Outstanding service, many options: EverLighten loves helping; they offer various options also. 
Designs to impress: Your custom pins will look as you imagined with help from in-house designers.  
Custom lapel pins, no minimum: You can order any number of pins you need; they accept every order without a minimum limit. 
Worldwide delivery: They deliver worldwide, and customers can track their orders online with an order tracking tool.
For inquiries, contact 1- 888-445-1402, service@everlighten.com, or visit https://everlighten.com/collections/custom-lapel-pins to design your pins.