EverLighten announces an increase in the demand for custom baseball socks this year
|
Mar, 31 , 22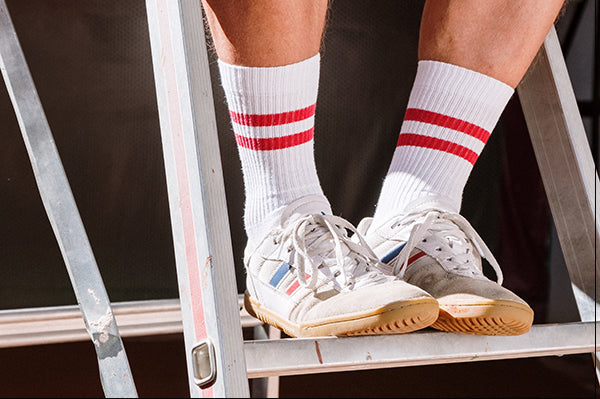 They are ramping up the production of custom baseball socks to keep up with the rising demands. 
EverLighten today announced an increase in demand for their custom baseball socks. Their spokesperson said," With the declining number of Covid cases and opening of sporting events, colleges, and universities around the country, we are pleased to announce an increase in the demand for our custom baseball socks." They further added," Big sporting teams, schools, colleges, and universities are showing interest to partner with us for taking care of their baseball socks." They are pretty excited about huge growth predictions for this fiscal and coming years. 
According to market research analysis on sports and athletic socks, the market's revenue is growing at 4.3% per year—the same study projected worldwide growth of 2X by 2031, reaching $12.4 Billion. Sports and athletic socks are becoming popular. They provide necessary grip, comfort, and compression for intensive activities, mainly while playing sports like baseball. Manufacturers like EverLighten constantly innovate and offer baseball socks with anti-bacterial and anti-fungal properties.
Socks and baseball go hand-in-hand and have an interesting history dating back to 1868. Later, players started using stirrups in 1905, covering colored hose with a cut out around the ankles to fit into their cleats. The stirrup became part of the visual appearance and tradition; no other sports use it. Today, baseball socks mimic the age-old tradition while providing comfort, safety, and performance. Various non-profits and teams also use these socks to raise funds, awareness, and support. Our customers testify to the look, feel, texture, and quality of socks. EverLighten's spokesperson said," We have created thousands of socks in the last decade for various teams, social media influencers, businesses, and individuals."
Reasons to wear custom baseball socks: 
Comfortable: One of the primary advantages of wearing custom baseball socks is offering extra comfort. While baseball shoes provide some cushioning, it is always a good idea to get some more cushioning during extraneous physical activities. Your feet will feel more comfortable because of the extra cushioning. 
Prevents blisters: When you are not wearing proper socks during the game, the friction between your feet and shoes can cause blisters. If you have played any sports, you can understand how uncomfortable it is to play with blisters. You can't concentrate, and it can ruin your performance. You don't want a lack of concentration in those tense moments. 
Absorbs sweat: Custom baseball socks absorb more moisture because they are made using moisture-wicking technology. The inside layer absorbs the moisture, and the outside layer takes it to the surface for comfort. Wearing a pair of regular socks is insufficient as we sweat more while playing. 
Warmth: Our feet need extra warmth during physical activities. Not wearing proper baseball ball socks can impede performance, especially during cold temperatures. Custom baseball socks help keep the optimal temperature, thus better blood flow and performance. 
Extra protection: These specialized socks offer much better protection than regular ones. Players run, fall, and do every type of activity which can result in scratches, bruises, etc. - baseball socks help prevent players' legs from skin injuries. 
Ankle support: These socks offer extra ankle support for running and diving on the ground. They also provide some compression levels, helping to recover faster after the practice or game. 
Completes the uniform: Socks help achieve the uniform with the team's color and logo. Teams also use them as giveaways to garner more support during games. 
Types of baseball socks:

 
There are two main types of socks players use during baseball games: 
Stirrups: Players wear these socks over regular socks and are a part of the traditional baseball uniform. These highlight the team's colors and logo, providing extra protection from scrapes and sliding during play. 
Knee-high: Players can wear these socks standalone or with stirrups over them. These socks are manufactured using blended materials like cotton, nylon, polyester, lycra/ spandex to make them durable and dry during sports. 
How to manufacture custom baseball socks:

 
Several manufacturers in the market, each claiming to be the best. You want to ensure you choose a reputable manufacturer with expertise and experience. EverLighten has experience creating custom baseball socks and athletic socks for sports teams, schools, colleges, universities, and more. It would help if you didn't settle for anything less than top-notch for something as meaningful as baseball socks. 
Factory-direct pricing: They are not middlemen who ensure custom socks at the most competitive factory direct pricing. 
100% quality check: Their quality inspectors check each sock for quality; only the best socks reach you. 
Real people, real service: At EverLighten, they love helping people. They help every customer from the start to the delivery of socks. 
Custom socks, no minimum: They accept every order without limiting the minimum quantity. 
Fast turnaround: With their dedicated factory, they manufacture every order in the least time possible. 
For inquiries, contact 1- 888-445-1402 or visit Everlighten.com to design custom baseball socks.