EverLighten partners with Maggie Stern Stitches to produce custom socks
|
May, 26 , 22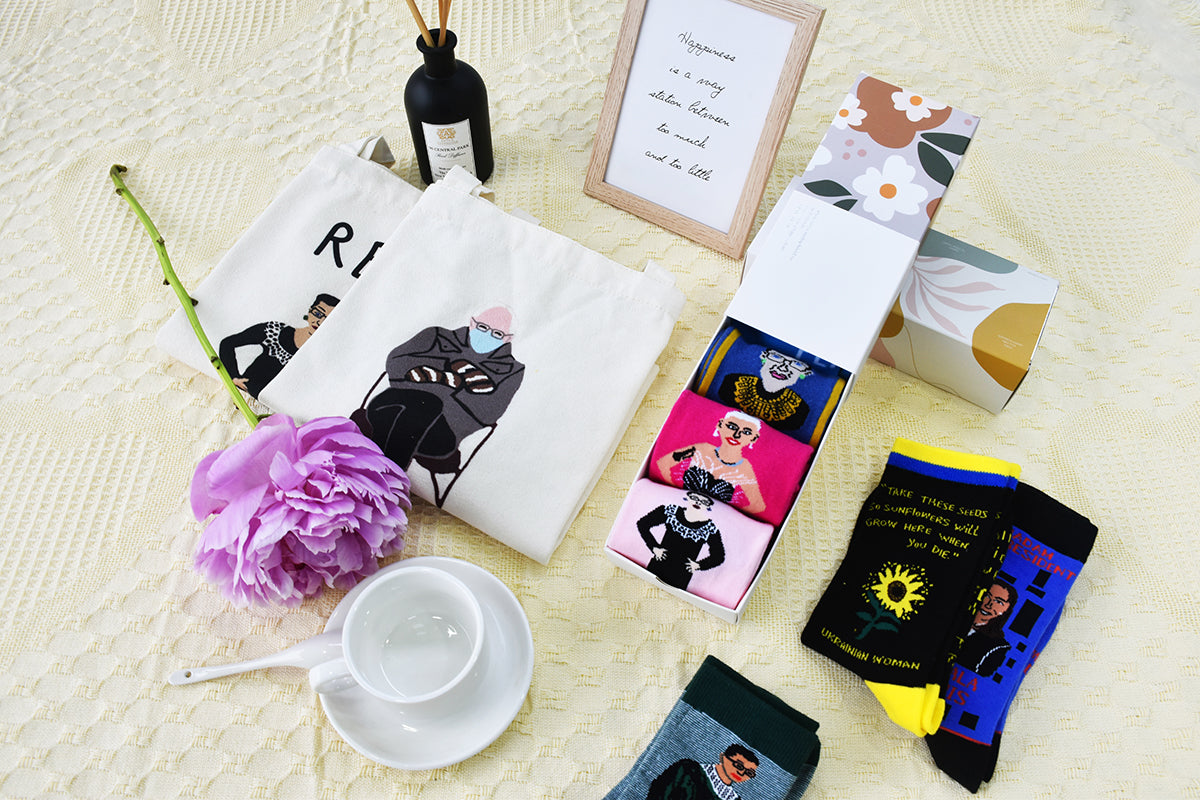 The customer base of both the companies will increase considerably with the move.
EverLighten - the globally renowned name in custom socks manufacturing acquired the iconic feminist sock maker Maggie Stern Stitches. The move will boost their already broad customer base in the coming months. MSS is based in Massachusetts, USA, and is famous for its iconic socks designs. They design their socks to be ornamented with their drawings of notable women. 
Thea Chu, EverLighten's VP of production, said," with their inspiring slogan "celebrating women who changed the world for the better" and socks like Rosie the Riveter, Virginia Woolf, RBG, the company makes women feel empowered." "Customers love the comfort and swag they provide." "Maggie Stern is the company's founder and started her career as a children's books writer." "They created one-of-a-kind pieces in wool, felt & buttons and moved to stitch animals with antique linens. Soon, museum stores and specialty shops began to carry out their work, launching them into manufacturing".
One of her heroes was "Ruth Badar Ginsberg," and they started sketching. The RBG sock designs began, which grew into an entire series of "We March On" with embroidered notable women of the past and present. On the sole of each sock, they include a quote from the woman they draw to inspire the wearer. 
Thea said," they contribute to an organization that reflects the person's work they use for designing their socks. "Like our company, giving back is an integral part of their value." 
They follow the principles of 
Trust: in character and competency
Humility: stay grounded and never forget where you come from
Passion: Be passionate about what your work
Attitude: be positive and open-minded
Honesty and integrity
The company provides the highest-quality socks because they follow these principles for manufacturing: 
Design: They live at the intersection of art and science, designing products that perform at the highest level for their clients.
Factory: They directly own the factories, which means they control every aspect of the production process to ensure that every tiny detail goes perfectly.
Materials: They define the future of knitwear and have an unbridled passion for perfection. The company starts with the best, and if that's not good enough, they develop their proprietary fibers.
About EverLighten: 
EverLighten has created custom socks for over eighteen years; they have helped every sized organization, start-up, sports team, university, celebrity, and individual. They have served twenty-three countries worldwide. 
Best pricing: They are a factory for producing custom socks and not intermediaries, ensuring customers always get the best prices. 
Quality in every product: They use top-quality materials and the latest processes to produce products. 
Real people, outstanding service: EverLighten loves helping; they offer various eco-friendly options also. 
Designs to impress: Your custom sock will look as you imagined with help from in-house designers.  
No minimum order requirement: You can order any number of promotional socks you need; they accept every order without a minimum limit. 
Worldwide shipping: They deliver worldwide, and customers can track their orders online with an order tracking tool.
For inquiries, contact 1- 888-445-1402, service@everlighten.com, or visit https://everlighten.com/collections/custom-socks to design your custom socks today.