EverLighten is now accepting the order for custom leather patches without a limit on the order quantity
|
Apr, 05 , 22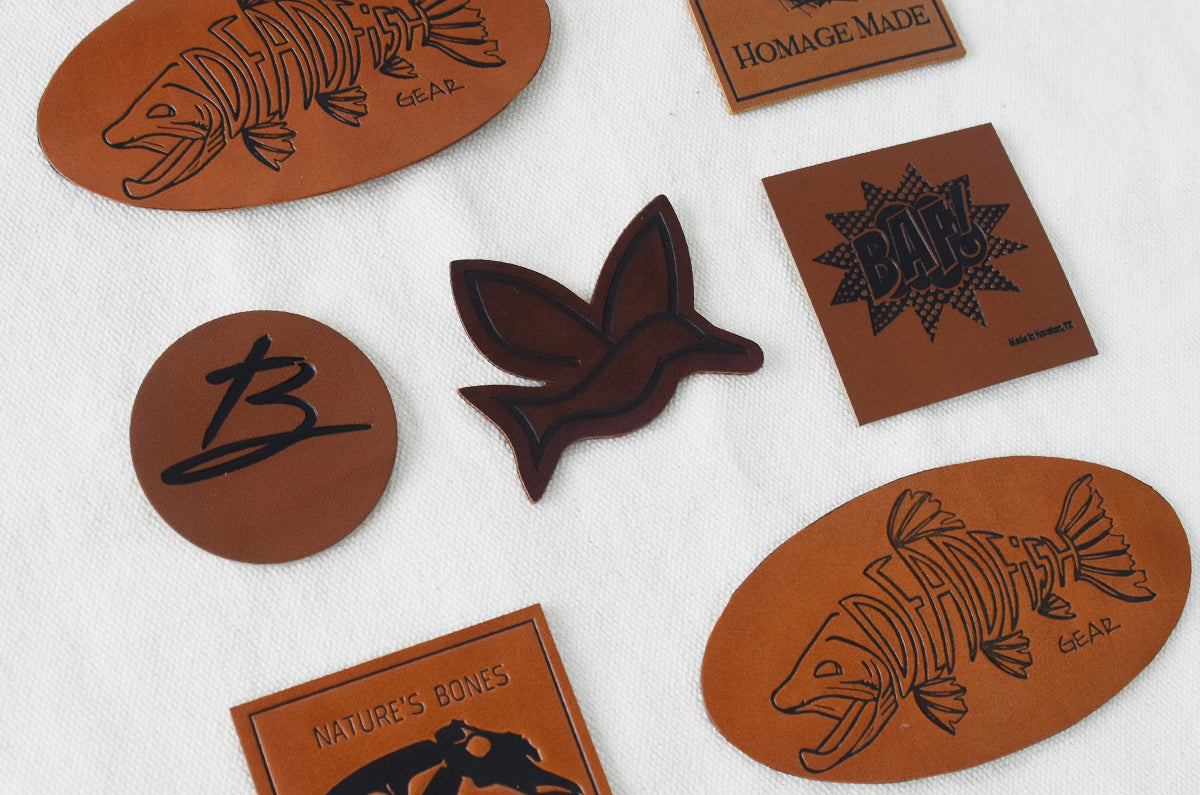 This move is likely to help customers looking for ordering in smaller quantities. 
Today, as a part of their ongoing public relations efforts to provide customers with information regarding the production of custom leather patches, EverLighten has released their statement saying they are now accepting the orders without a limit on the minimum quantity. They also provided an in-depth insight into how technology brings positive changes to the patches manufacturing process as we know it. The company is known for bridging in the latest innovative technologies to help customers provide the best quality at competitive pricing. To carry this forward, they are now accepting every order. 
"Customers with small and medium orders find it pretty challenging to get a reliable and cost-effective manufacturer," says Thea Chu, VP of Production. As a company that started producing custom socks, we understand firsthand how challenging it is to promptly get quality custom leather patches at a reasonable cost. "Manufacturing companies have their plate filled with bulk orders, so when it comes to delivering small orders from individuals, they have no choice other than to work in between large orders," they said. They pointed out the cost of production of custom leather patches is relatively high, and understandably manufacturers have to charge more because of the setup costs. 
"Cost factor is involved in dealing with smaller orders; therefore, people have to look for other patches options. But the value seems to lose importance when the patches fade to a point becoming unreadable after some washing," they added. "We are motivated by the need to help customers get the best products, so we adapt to the new manufacturing processes fast." "With the adopting process, we are opening ourselves to the value we started with - helping customers," they said. They believe their company has a couple of edges in the industry. The first edge is the reduced cost of products. "We deliver leather patches at the best price than most manufacturers because of our efficient process," they added. Secondly, they believe they have an edge when it comes to delivery. "We can tell from our experience how important it is to deliver in time, and we deliver in around two weeks because we are concentrating our focus on the needs of our customers." They provide various leather patches to attract new customers, including real-leather patches and faux leather patches. Some people nowadays don't prefer to buy products made from leather, so they are trying to attract customers from different segments. Faux leather has a plastic base and is then manufactured after treating with wax, polyurethane, or dye to create natural-looking textures and colors. They have a pretty uniform look that distinguishes them from leather with marks and pores. 
People have been using leather patches for various purposes like repairing clothes, showing their belonging to a club, or passion. Military uses leather patches extensively to display the name, unit, mission, and accomplishments. Manufacturers use various techniques to create details on leather patches, including embroidering, embossing, engraving, debossing. 
Patches for jackets: We all are familiar with leather patches on jackets with club members sporting patched jackets in motorcycle clubs. These patches show they belong to a particular group or are a reminder of a special event. 
Jeans: People, especially the younger generation, use leather patches to display their love and affection for their favorite music bands, celebrities, or places. 
Hats: Leather patches on every type of cap look fantastic and help make a statement with a classical look. 
Bags and backpacks: Creating a perfect accessory by adding leather patches to backpacks and handbags. 
Few words about EverLighten: 
EverLighten has been in the custom patches manufacturing industry for over eighteen years. They have helped businesses, startups, sports teams, colleges, universities, social media influencers, and individuals manufacture their leather patches. 
Production and delivery: The quality inspectors check each patch for their quality ensuring only the best patches reach its customers. 
Best pricing: They are a factory and not intermediaries ensuring factory direct pricing. 
Quality in every product: The company uses the highest-quality material helping to create the best patches. 
Real people, real service: They love helping people at EverLighten; whether the order is small or large, they provide help from the start to the order delivery. 
They make you look great: Their in-house design experts help match the design in the customer's head to the real-life design. 
Fast turnaround: With their dedicated factory, they can complete every order in the least time possible. 
No minimum order limit: The company doesn't have a minimum order limit and accepts every order. 
Free shipping: They deliver worldwide for free. 
Real-time supply chain visibility: Customers can track their orders with an order tracking tool. 
Start customizing custom woven patches today: 
Custom woven patches are suitable for businesses, startups, colleges, universities, clubs, etc. For inquiries and designing, visit EverLighten.com or contact 1- 888-445-1402 or service@everlighten.com.