EverLighten announces custom carabiner keychains
|
Apr, 14 , 22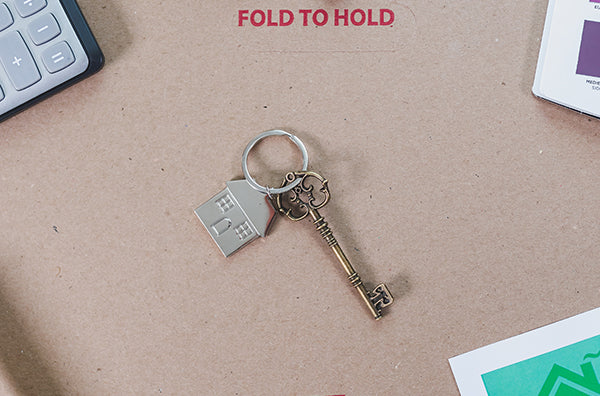 This move is likely to help organizations come up with relevant promotional products. 
EverLighten - the world-renowned custom product manufacturer, added another product to its already comprehensive list of product ranges. With the addition of custom carabiner keychains, they now focus on providing high-quality promotional keychains to outdoor, transport, and sports companies. These keychains do much more than hold keys; they are multi-functional and helpful to people involved in mentioned activities in their daily lives. 
Thea Chu, VP of Production, said," today, we are pleased to announce adding a new product to our wide range of custom products." "The last year was quite satisfactory for us despite several restrictions, most of the year," they said. "We did our market research and found the need for custom carabiner keychains." "It would not sound much, but people struggle to find a high-quality keychain manufacturer with a fast turnaround time," they added. "Most manufacturers have a small product range and work at 100% capacity to fulfill demands." "EverLighten is focused on helping customers with novel products and innovative manufacturing to bring the price down." "Most of the issues are often faced by small to medium-sized industries and individuals because of their limited product demand." 
The custom keychains market is rising, with a CAGR of 6.25% until 2025. People are becoming more aware of fitness and outdoor activities. These logo carabiner keychains will be a fantastic choice for businesses involved in these activities, including biking, trekking, trailing, hiking, etc. These are multipurpose, and people will find these sleek and straightforward keychains a fantastic choice to carry their keys and attach to their straps and belts on the go easily. They can also connect to small utilities like bottle openers, compasses, flashlights, and more to create a comprehensive accessory for the outdoors. 
Thea said," campers, hikers, and people like truck drivers, janitors, hospital staff who need to hold multiple key-sets will find these carabiners keychains pretty helpful." "Imagine what your business can achieve with your logo imprinted on these keychains." "No other promotional product will help build such a goodwill and brand impression," they further added. "People will automatically promote your business if the custom logo merch is useful in their lives." 
"Our custom keychains feature high-quality materials, minimalistic and functional design, innovative manufacturing processes ." "With your logo and message, they will bring wide visibility and broaden your audience range." "It is a perfect handout for various occasions like camping, game days, fundraisers, clubs, and non-profits," they highlighted. "With our functional and budget-friendly custom product, you can get customers' attention even in a saturated market." "Since these are easy to store, transport and giveaway, you can order in bulk that will stretch your marketing budget further," they said. 
Thea added," our carabiner keychains are helpful and practical for everyone to keep their keys safe and organized." "People will note your business name wherever they go." Several studies have shown a direct relationship between promotional giveaways and people's trust in your business. 
Keychains are one of those valuable items everyone needs in their daily lives; that's why EverLighten is manufacturing various types of custom keychains: 
Lightweight: As the name implies, these keychains are for light work, often when carrying keys, ID cards, tokens, or other light stuff. But, being lightweight doesn't imply these are not durable; they are made of high-quality materials, making them perfect for carrying small items and business logos. 
Standard: These keychains are ideal for domestic and light outdoor purposes coming with a belt-loop, bracket mount, spinner, and carabiner clip. These provide greater flexibility to the users and last for years. 
Heavy-duty: Individual keys are light but become heavy when gathered together. These keychains are perfect for holding some weight and are pretty helpful for people carrying lots of keys. You can choose either metals or polycarbonate for creating your logo keychains. 
Few words about EverLighten:
EverLighten has been in custom keychains manufacturing for over eighteen years now. They have helped many organizations, sports teams, NGOs, social media influencers, and individuals create their custom keychains. 
Production and delivery: The quality inspectors check each product for their quality ensuring only the best products reach its customers. 
Best pricing: Customers get the best pricing because their dedicated factory provides factory-direct pricing. 
Quality in every product: They use high-quality materials to produce the best custom items. 
Real people, real service: EverLighten loves helping people and providing help from quote to delivery. 
They make you look great: Their in-house design experts help match the design in the customer's head to the real-life design. 
Fast turnaround: They complete every order in the quickest time because of their efficient process and dedicated factory.  
No minimum order limit: The company accepts every order without a minimum order restriction. 
Free shipping: They deliver worldwide for free.
For inquiries, contact 1- 888-445-1402, service@everlighten.com, or visit EverLighten.com to design your custom keychains today.