custom products
4 - Key factors to finding the perfect custom product manufacturer for your brand
|
Jan, 31 , 23
Designing and manufacturing custom products require different expertise. Once you have landed on a niche and business model for your products, you must think about making the items. Your first batch is the most vital because it will propel your business. It will display the primary essence and values and introduce your business to the world. You can explore and expand new horizons as you move forward, but the first products should capture the true spirit and what your customers can expect from the business. One of the primary challenges is finding a reliable manufacturer for your custom products. Deciding on the right factory for your business can be a crucial factor in whether you become successful.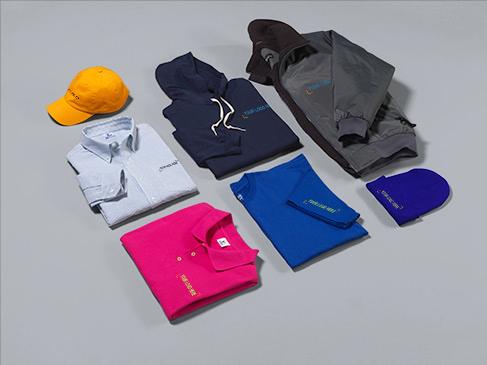 Choosing from hundreds of thousands of factories worldwide can be daunting, especially if you are a new company with limited resources. Read the blog - it will equip you with all the information to make the correct decision. Use the tips diligently to ensure you land the right factory for producing custom products. Let us start.
1.Determining your business goals:
You can not find them if you do not know what you want. Have all the relevant information before approaching a custom products manufacturer and enquiring. You will communicate your vision and needs if you know what you want to achieve through the partnership. Understanding the numbers will be crucial because the process requires you to submit the required quantity. The manufacturer can only give you a price quote when you provide the figures. For example, if you need 500 pairs of
custom socks
, the quotation will be different than 2,000 customized socks.  
We understand that you will not have everything figured out at this stage. But having a rough idea and understanding the bigger picture is a good start. Establish solid foundations and a brand plan to increase the possibility of success. After you are ready with the plan and requirements, it is time for the next step.
2.Research factories and ask relevant questions:At first, it might feel complex, but if you do research and start digging, it is pretty straightforward. You have plenty of resources at the tips of your fingers. Start with an online search on Google, social media platforms, industry directories, forums, etc. After shortlisting a few manufacturers, start asking questions. Take a look at the list below:
Has the manufacturer worked on similar projects and clients before?
Custom products manufacturers come in every size; some massive factories work with world-famous brands. Others are small to medium-sized that take on similar orders. One might be more suitable for your needs than the others. If you are a startup with small orders, like 1,000 custom plush toys, a massive factory might not be the right choice. Such suppliers work with big industry names, and your orders will be the last on their priority list.
Ask them whether they have worked with similar-sized companies. Seeing the proof from a potential product supplier is a good start. You can gauge the quality and level of service you might get. For example, EverLighten works with every sized company, from startups to world-famous companies like
Google
 and nonprofits to EMT providers. Look at their client profile to get a clear picture.
Are they specialized in the customizing products you want?
Various factories customize an array of items and cater to different requirements. But, like any industry, they specialize in a few products, like socks,
plush toys, patches, t-shirts, jerseys, beanies
, etc. They outsource other items. It is a good thing because it helps with consistent quality. It is rare to find a supplier having every piece of equipment for every product. Also, it is challenging for workers to customize those items. Choose a supplier with significant experience and knowledge of your niche and who understands your vision.
What are the minimum order quantities (MOQs)?
It is one of the most vital points to consider when producing your custom products. It affects the price of your final products and limits the number of manufacturers. A factory has fixed costs of running like labor cost, electricity, etc. If they produce large projects, it increases their chances of making a profit. As mentioned, many factories work with big companies. They might not consider your orders if you do not meet the minimum order limit. But, a few, like EverLighten, has a low minimum quantity, and in many cases, they accept the order with only one or two units.
Judy Livermore wanted to gift custom patches of Irvington Blue Knights, but she needed only two patches. After searching for a long time, she could not find a manufacturer because of the order quantity. Most suppliers want at least 50-100 patches. However, when she reached EverLighten, they accepted the order because they get the importance of a gift for a person.
Sarah Hall wanted to gift a custom plush toy to their child on his birthday. She searched online and in malls but did not find a supplier or the toy. Fortunately, they connected with EverLighten and got the plush toy. She was jubilant with the service and quality. According to her son, it was the best gift ever.
What production processes do they provide?
Manufacturers produce the same items with many processes. For example, imagine you order
custom socks
. Then you will have several options to create the design, like jacquard knitting, 360-degree digital printing, embroidery, sublimation, etc.
They also provide various services like designing. The choice will come down to the need of assistance that you require. Do you require a complete service from idea to creation, or do you have the design ready and want to proceed with the production? Some manufacturers like EverLighten provide design help and complete guidance for free.
Can the factory scale up production for the future?
Every startup aspires to become a famous name in the market. Whether that is from thousands of people buying or select niche customers. Considering the potential for your business growth is crucial in determining whether your brand will become successful. The factory must scale as your business grow. Choosing a manufacturer that can develop with you will provide a smooth transition.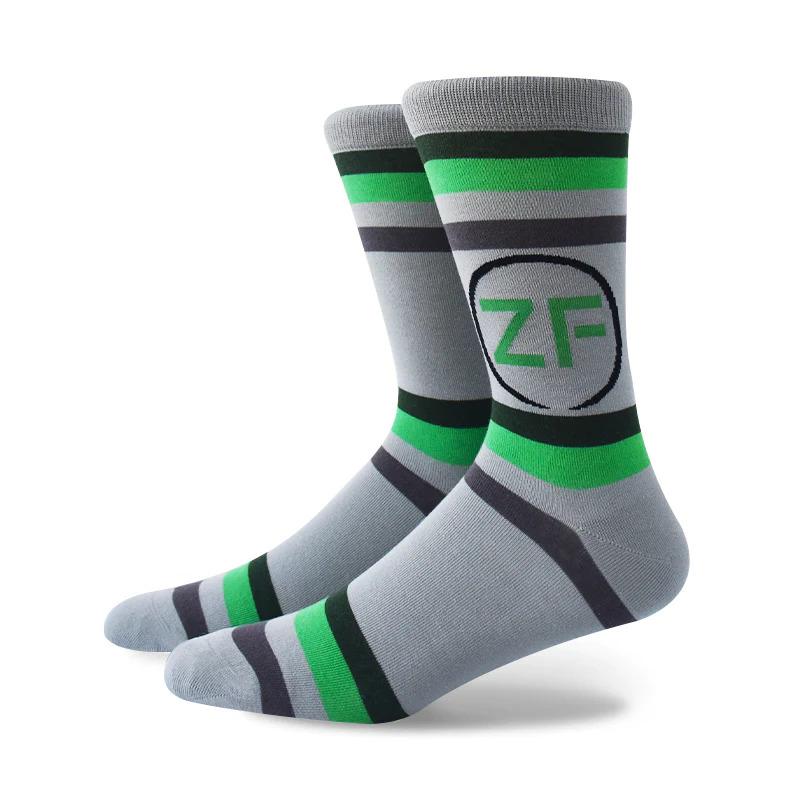 Every factory uses a different process to produce the same item. For example, if you sell custom beanies and have been with a supplier for years, you do not want to go to a different one. Old customers can tell the difference if the quality changes slightly and might not be happy about it.
Does the manufacturer suit your brand ethics?
Times and values have changed. In recent years, ethical practices and sustainability have become deciding factors for a large percentage. Partnering with a supplier having similar values will ensure your customized products are within your brand ethics. Check for things like how they source materials, production processes, steps to reduce their carbon footprints, green certificates, etc. Look at things from a long-term perspective - how do you want people to remember your brand?
3.Look at the samples:Do not skip them because it will give you an idea of how the products look and feel in real-life. The process will allow you to gauge the quality and make revisions before the final mass production. Various products will require you to check for different things. For example, if you have ordered custom t-shirts, you would want to look at the stitching, embroidery or embellishments, sleeves, collars, inside seams, colors, etc. For custom patches, check the size, colors, design, backing, etc.
4.Local v overseas manufacturers:With globalization, the lines are blurring between these two. Each has its advantages and disadvantages. It is a massive topic and requires a separate blog to cover everything. But, we will tell you a few points to make an informed decision.
Domestic advantages:
Similar time zones
Easy communication
Faster shipping
Cheaper shipping cost
Domestic manufacturing disadvantages:
Less choice of factories
Higher manufacturing costs
Overseas advantages are the opposite of domestic disadvantages:
Several options and the chance to find one to your exact requirements.
Lower manufacturing cost.
Disadvantages include:
Higher shipping time.
Higher shipping cost.
It can be challenging to communicate.
Cost is the most significant factor in deciding; take your time and consider the long-term perspective.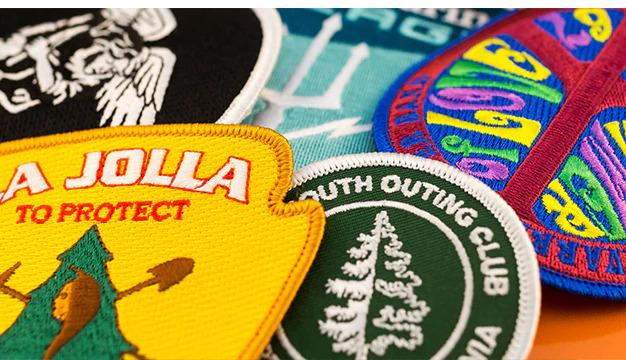 Source your supplier wisely:
Picking a factory for manufacturing custom products that understand your business and niche market will streamline the entire process. They will likewise be able to maintain quality as the products increase. A reliable factory will help you access high-quality items at reasonable prices, and you can pass on the benefits to your customers. Take your time researching and choose the one you find credible. EverLighten is a manufacturer with nineteen years of experience helping startups, large corporations, nonprofits, sports teams, universities, celebrities, individuals, etc.
Best value: We manufacture custom products in our factory, which helps you to get the best cost in the industry.
Top quality: Customers get items with the best materials, processes, and packaging.
Fast turnaround time: EverLighten delivers every order in the least time.
Comprehensive support: You can contact the customer help team anytime.
Customer-first: We love helping people and accept every order.
100% customization: Customers can customize every aspect - materials, colors, size, artwork, shape, etc.
Low minimum order quantity: We offer the lowest MOQ in the industry.
Worldwide delivery: EverLighten delivers to every part of the globe, and customers can track their orders with an online tool.