custom products
15 reasons why you must order custom products from a manufacturer
|
Jan, 31 , 23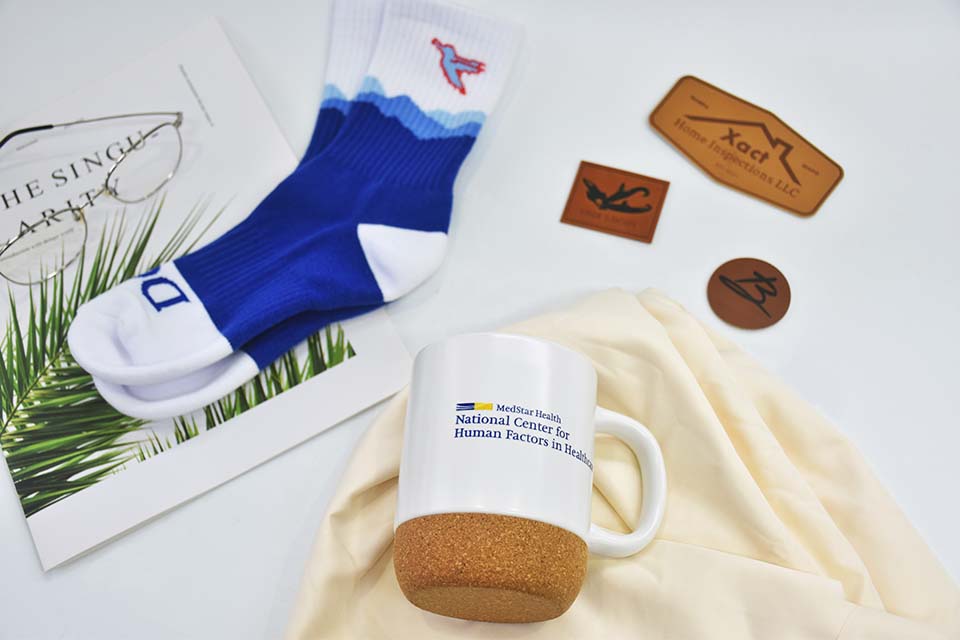 Historically, customers did not have viable ways to contact the manufacturer for custom products, so the role of the middle person was vital. For example, when an HR wanted
promotional items
, they had to contact an agency or person. They took the orders and forwarded them to the factory. With the digitalization of manufacturing and a shift to a customer-centric business model, the role of the middle person is often no longer necessary. It is opening new avenues for customers and allowing them the benefits of buying from them directly. More manufacturers are using a direct-to-customer business model. It is proving to be beneficial for customers. The blog will discuss the benefits of contacting a manufacturer like EverLighten.
Advantages of direct buying: 
Purchasing custom products directly from manufacturers has several advantages. But, if you are contacting them, ensure they have experience, precise infrastructure, and processes to deliver the items at the quality and desired timeframe. To reap the benefits, you must partner with a manufacturer like EverLighten with the experience and expertise for direct purchases.
Lower cost:When you contact a middle person for custom products, they add their charge. For example, you want 1,000 pairs of custom socks for brand promotion and contact an agency. They take your order and provide a price quote, say $7.99 per unit. But, the cost includes their profits and can vary depending upon the materials and the quality. They contact several manufacturers and negotiate for the least price. Direct buying does not involve intermediaries. It eliminates the additional cost and benefits the customer and the manufacturer - they can get more orders.  
Better communication:Buying from the manufacturer ensures clear correspondence between the parties. When the chain of interactions gets longer, the chances of message distortion become higher. Agencies depend upon numbers to make a living. It motivates them to take on every customer they can get. Often, it is not the ideal scenario because they can take on orders they can not fulfill. For example, imagine you want 100 custom plush toys for Valentine's day. The intermediary accepted but could not find a factory because of the rush - it is one of the busiest times of the year. Your order gets delayed. What would you do with all the custom plushies now? Direct purchase eliminates these scenarios. In addition, it gives them insight into the materials, processes, etc., to customize the best products.
More products:Often, a manufacturer has stocks of their various products, whereas the intermediary has only a few selected products to sell to consumers. They display the items that have more profit margins. For example, imagine you want a custom keychain for mass promotions, and they provide you with a few options like leather, wood, metal, etc. You choose any of them. But, you did not notice that they did not provide you with a selection for cloth, PVC, raisin, etc., with fewer margins. In addition, when you contact the manufacturer, they can also make other products you might not have considered.Jan Richardson, Vice President, Operations at Global Results Communication Company, wanted custom phone cases for their employees after winning a Marcom Platinum award for their PR 360 podcast. Since they contacted EverLighten, they also showed them custom logo socks. They ordered them after being satisfied with the quality of the phone cases. It would not have been possible if they had contacted an intermediary.Read the complete story at

https://everlighten.com/blogs/success-stories/jan-richardson

.

More options: A factory has options for a custom item. For example, EverLighten has casual knit, printed, athletic, logo, embroidered, dress, face, compression, fuzzy, bamboo, yoga, and baby socks for customizing socks. You can also choose materials like cotton, polyester, rayon, wool, merino, cashmere, Tencel, blended, etc., and the production process. The same goes for other items. An intermediary might not provide so many options. They want to make quick sales and more profit from each customer.
Less anxiety: Customizing products can be an anxious process. Several doubts pop up, like what if the products are not as they look, what if the delivery is late, what about the payment security, etc. These all go away when you start to order directly from the manufacturer. It is not uncommon to create a fake website and take orders. Factories have a physical presence and massive money invested in infrastructure and workers. Contacting them gives you peace of mind against fraud.  
Exact information:Intermediaries often do not provide all the information correctly. They also put glamorous pictures of the products to entice customers. It can be disappointing and frustrating after receiving the items. You can tackle the issue by asking for a sample. But, they also charge for the prototypes, unlike a few factories like EverLighten that provide it for free.  
Easy to return/ replace:Every manufacturer has unique return and replacement policies for each custom product. You can read before ordering, and easy to send the product directly to them. The rules can vary when you order via an intermediary since they have a bunch of partners. The process is longer for returns - often, you send the items to them, and they forward them to the factory.
Less turnaround time:Contacting a factory for custom products takes less time than ordering via an intermediary agency. As the communication lines get longer, each decision takes longer. For example, imagine you ordered promotional t-shirts and wanted to make a few revisions to the logo size and colors, then you would have to contact the middle person, and then they would forward the request to the factory. The same goes for their replies.
They know the trends: A factory gets orders from retailers, individuals, organizations, schools, colleges, etc. They know what items are currently in demand. Often they do their research to stock up on raw materials and can guide you to the right products. For example, you might be unaware of the trending colors, but a factory knows. Pantone releases a color of the year and new ones; it helps to calibrate the machines. If you want to promote your brand, it helps to go with the latest trends. They can do the heavy lifting for you, like market research and insights.
Awareness:A manufacturer has every information about the products since they are experts. We can not say the same for third parties. If you want unavailable details, they have to ask the factory and then convey it to you.
Satisfaction: Direct sale, communication, precise information, etc., elevates the satisfaction level. It feels that you are in complete control of the process.

Long-term relationships

: Direct contact with the factory builds a more meaningful relationship. The customer gets what they need, and they make it per their capability. They know what to expect and take away unwanted surprises. It creates a healthy bond.
Brand image:Consistency is one of the primary factors for a business image. The products are a direct reflection of it. When you order from the manufacturer, you know the quality. But, when you order via an intermediary, the traits can vary if they can not order from the same as the last time. In addition, they have a different partner for each item, and their quality can vary. For example, imagine you want two products, socks, and t-shirts. If you ordered via a middle person, they could order each item from separate factories, and it would be challenging to create a brand image.
Startup-friendly:Direct contact with the manufacturer benefits small companies with fewer resources. When the money is tight, you want to make the best use of it, and it also helps with the brand image, as mentioned in the previous point.
The authenticity of the product:Each manufacturer has its specialty, and the product serves the purpose. It helps attract consumers and is the best idea to flourish in the market.
Over to you:
The benefits of buying custom products from manufacturers are clear: lower prices, better deals, bespoke designs, expert service, easy returns, startup-friendly, etc. If you are interested, contact a reliable manufacturer like EverLighten. Since we make all our products in-house, we can customize every product to suit your needs, precise specifications, and quantities. We have helped startups, corporations, sports teams, nonprofits, universities, celebrities, and individuals for nineteen years.
Customize high-quality products with EverLighten:
Best value: We manufacture custom products in our factory, which helps you to get the best cost in the industry.
Top quality: Customers get items with the best materials, processes, and packaging.
Quick turnaround time: EverLighten delivers every order with the latest processes.
Comprehensive support: You can contact the customer help team anytime.
People-first: We love helping customers and accept every order.
100% customization: Customers can customize every aspect - materials, colors, size, artwork, shape, etc.
Low MOQ: We offer the lowest minimum order quantity in the industry.
Comprehensive delivery: EverLighten delivers to every part of the world, and customers can track their orders with an online tool.