custom products
Top-15 Valentine's gifts for men_ The best custom products for 2023
|
Jan, 03 , 23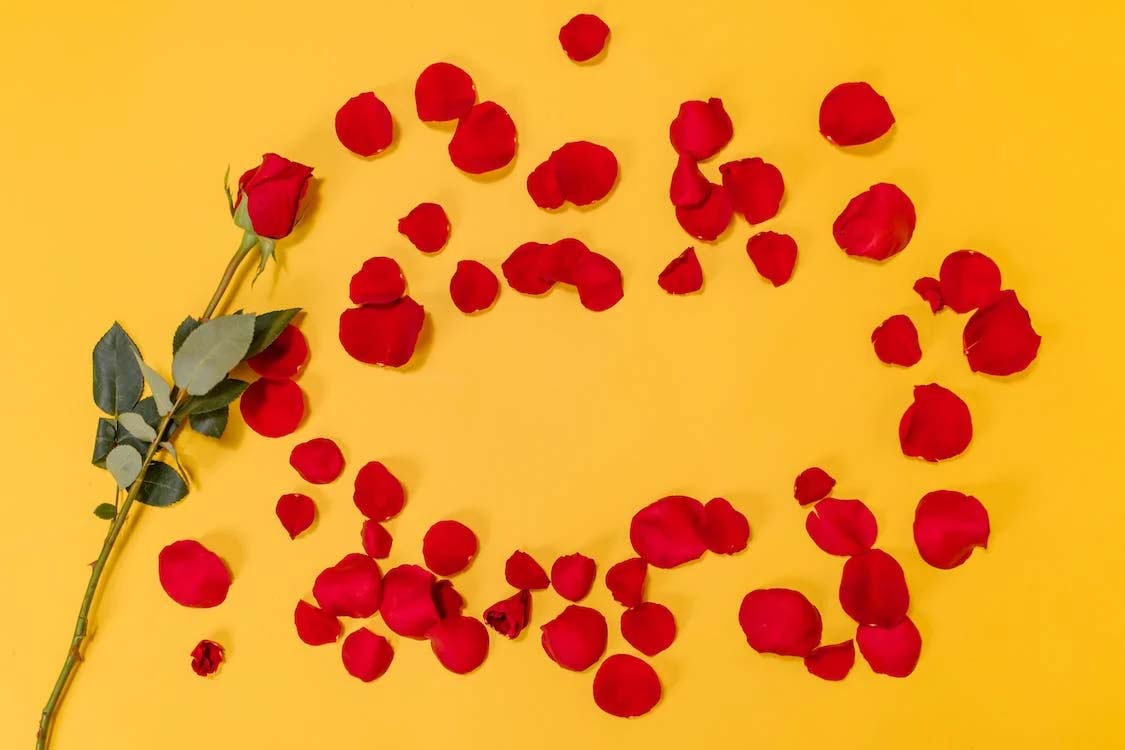 When Valentine's day draws nearer, the shopping lists grow longer. Organizations market gifts, but they focus more on women's products. Although they are justified in their methods - the American Retail Federation reports that men spend more than twice compared to women for Valentine's - you miss out big time by only focusing on one segment. You can make a tremendous profit by targeting women because they often struggle to find the best gifts for men. Whoever, your customer is, they are looking for the perfect gift. Creating a thoughtful collection of Valentine's items will skyrocket your sales and make a few more bucks. The buying spirit remains steady during the event. It offers you an opportunity no seller should miss. After all, it is the first big gift-giving occasion of the year. Often, sellers only focus on a few items like cologne, tools, etc., and leave the rest. Custom products are one of those categories that is a sure-shot way to attract customers, especially during Valentine's day. We will explore the best gifts for men and how adding them to your store will win customers.
Changing dynamics: 
There was a time when people spent a lot of money on romantic gifts. However, times have changed, and they now spend on others, like 17% on a family member, 7% on friends, and 6% on children's classmates. As you can see, many of them are men; it opens up a new avenue for you. Custom items like apparel and accessories are among the most popular gifts of men.
Less competition:As mentioned earlier, most businesses focus on women and ignore men for Valentine's day. Look around, and you can find various products, from chocolates to flowers, jewelry to apparel for women. There are limited choices for men. Women struggle to find a suitable gift worthy of the occasion. Marketing and selling men's Valentine's gifts have less competition.
Make a name for your shop:It is five times easy to keep a customer than find a new one. You can attract many customers if you sell Valentine's gifts for men. It will etch your business name in their memory and serve you in the future.
Budget-friendly:The advancement of manufacturing technology and demand has decreased production costs. You can get high-quality custom products in bulk with a manufacturer like EverLighten, and make a decent profit during Valentine's day.
Valentine's day custom products for men:
Custom jersey:When people think of a gift, they do not consider jerseys a gift. However, men love them, especially with a unique design or their favorite team. How often have we seen them wearing them outside the game? And, you do not have to spend massive amounts to get a license for the official merch. You can create jerseys for the school or varsity team or use your creativity to create a new design. They will love to receive them.  
Custom flannel shirts:One thing that makes a man look even more rugged are flannels. They provide warmth, are soft, feel cozy, and are durable. Offering so many traits and looking lovely at the same time is a rare trait. It makes them an ideal gift for every occasion.  
Custom T-shirts are the most popular apparel among men. They are easy to put on and off and come in various materials, styles, colors, and prints. They make people look modern and trendy. Customize them with the latest designs from sports, movies, pop culture, etc., and you are good to go. The best thing, you do not have to only customize for Valentine's. Receiving a high-quality t-shirt is enough to put a smile on any man's face.
Custom hoodies are one of the most versatile apparel. It protects from cold and looks lovely for various occasions, like dinner dates, casual outings, and an intelligent street casual look. You do not have to pair it with another garment, even for formal settings. Once popular among geeks and young people, they have entered the mainstream. The hood at the back gives protection from chilly winds and snow. Customize it with trendy colors and artwork in both zipped and pullovers.
Custom Sweaters:A high-quality one that snuggly fits is one of the best garments for men. It streamlines a chubby figure and adds weight to a skinny physique. They keep you warm and break up the monotonous wearing of men, like dress shirts and office slacks. However, they are oblivious to the styles and patterns that make it a reason to sell them as gifts since women would be shopping. Choose from fabrics like wool, merino wool, angora, cashmere, cotton, synthetic, blended, etc., with a minimalist design.  
Custom boxer shorts: For buying undergarments, comfort should be the key priority, and then comes style. They are among the most popular among men because they prevent chafing and are comfortable with long durations. Customize them with quirky, trending, romantic, etc., artworks.
Custom Scarves:Single wrap, double wrap, or loop and tuck knot; they look lovely. For self-expression and looking sophisticated, they provide a rare opportunity for men to shine. Men have far fewer ways to look fashionable. Scarves go with any outfit; they are one of the most versatile pieces of clothing. Choose from casual, winter, sport, business casual, dress, etc., with materials like cotton, silk, wool, cashmere, etc.
Custom Neck Gaiters:We know them by names, like neck warmers, gaiters, etc. Whatever you want to call it, the elastic tube of fabric is practical for various situations. It protects from wind, dust, sun, and cold. They are a suitable gift for men who love outdoor activities, like trekking, cycling, running, etc.
Custom Face Masks:It is perhaps one piece of apparel that became popular in the last two years. They are also helpful and can be an addition to your gift line.
Custom socks have become popular as gift items. Create them by adding various Valentine's day elements like hearts, cupids, etc. Use minimalist designs and texts to customize socks like knit, athletic, dress, bamboo, yoga, etc., with processes like embroidery, sublimation, etc. Materials like bamboo, merino wool, and silk are perfect for Valentine's day.
Custom hats: Men and hats go a long way back. Perhaps they got their first one from their father or grandfather. Baseball caps, snapbacks, trucker hats, and dad hats are popular. Young people also like beanies, like slouched, because it gives cool and hip vibes.  
Custom patches, especially vintage leather patches, are another favorite among men. They can wear them on various clothing, like jeans, jackets, hoodies, caps, beanies, etc. Sell printed, woven, and embroidered patches with unique artwork. You can also offer them complimentary items to make a name for your business.
Custom drinkware:Men love their drinks; mugs, tumblers, koozies, and sports bottles help to enjoy. They make a perfect addition to Valentine's day gifts.  

Custom keychains

:They are one of the most popular gifts year-round. The sale of romantic keychains with love quotes, heart shapes, etc., goes through the roof during Valentine's. They are small and cost little. Keep them near other products to upsell.
Phone Cases: Everyone loves their phone, and they make for one of the most popular gifts. Use a variety of designs, like matte, leather, silicone, rugged, etc., for the most popular phones.
Bring your A-game to Valentine's selling:
If you are reading this, it means we are near the event, and you can see a surge in orders. Preparing early pays off both in peace of mind and revenue. Connect now with EverLighten to get the products in time for the occasion. We have helped startups, corporations, sports teams, universities, nonprofits, celebrities, and individuals for over nineteen years.
Connect with EverLighten for Valentine's day custom products:
Best value: We manufacture custom items in our factory, which helps customers to get the best cost in the industry.
Top quality: Customers get their products customized with the best materials, production, and packaging.
Fast turnaround: our factory helps deliver every order in the least time.
24*7 support: You can contact the customer support team anytime.
Customer-oriented: We love helping people and accept every order.
Limitless customization: Customers can customize every aspect - materials, colors, sizes, and logo technique.
No MOQ: We offer no minimum order limit on products.
Comprehensive delivery: EverLighten delivers worldwide, and customers can track their orders with an online tool.