EverLighten set to donate a fixed amount from every custom sock sale to the humanitarian aid in war-hit Ukraine
|
Apr, 06 , 22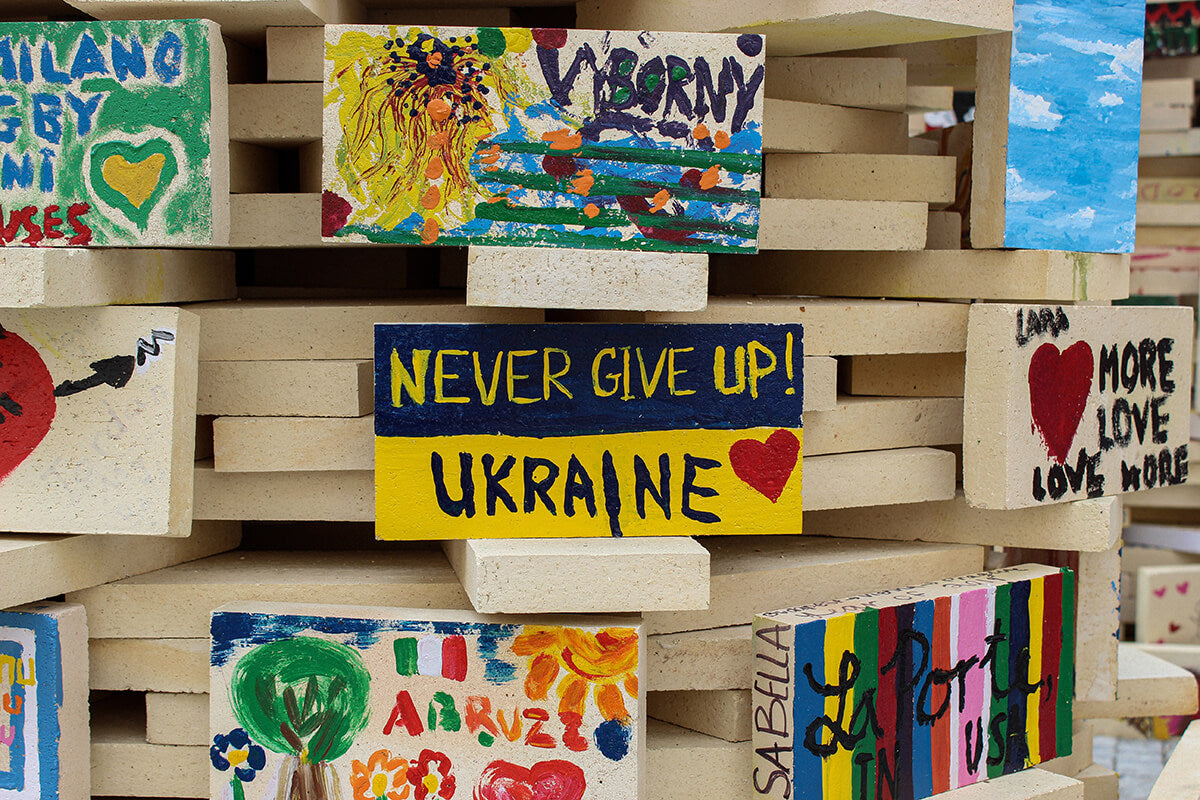 This move is likely to benefit thousands of people who have become refugees because of the Russian invasion of Ukraine. 
Today, world-renowned custom socks and products manufacturer EverLighten announced a donation drive to help Ukrainians leave their country because of Russia's military operations. They are pleading a fixed amount to the International Rescue Committee. This organization is helping women and children in Ukraine - providing evacuation help, medical attention, food, and blankets - from the sales of their every custom sock order.
Thea Chu, VP of Production, said," We stand with the people of Ukraine who have to leave their land because of Russian military invasion." Thousands of families have already left their homeland with their children, and the number will increase in the coming days as the invasion is prolonged. "We have decided to provide a fixed percentage from our custom socks sales to humanitarian works," they said. "It's making our heart bleed to see people having to leave their home, everything they have built over their entire life because of the war." they further added.
EverLighten started to help people, and it shows in their work culture. They have an exciting beginning with their founder starting the company after seeing the truth of the custom sock manufacturing industry with their eyes. Most manufacturers didn't accept small orders; they manufactured between large orders and charged a premium amount even when they accepted them. They were one of the first few manufacturing companies to pioneer the idea of custom socks, no minimum to help every customer. They take every order without placing limitations on the order quantity. 
They offer a wide variety of styles, materials, and customization options for their customers. 
Thigh-high / over-the-knee socks are perfect for women, soccer players, and people with varicose veins to provide extra protection and warmth. They also offer various printing options to make it unique. 
Knee-high socks are pretty popular in the hospitality and flying industries as part of the uniform and are great for physical activities. 
Over the calf: These socks cover up the calf muscles, and the length is slightly below the knee. People in the sports and fitness industry wear these socks for added protection. 
Mid-calf: These socks cover the calf muscles but fall slightly below the calf. Most people wear these socks with thicker materials for extra warmth. 
Crew length: These socks are excellent for physical activities in lower temperatures providing a blend of coverage and protection. 
Anklets/ Quarter length: These socks cover the feet above the ankles below the shins. They provide enough coverage and help to be comfortable during physical activities. 
Low cut/ ped length: These are short-length socks coming up only slightly above the edge of your shoes and are suitable for running shoes. 
No-show socks: These socks are thin, provide protection from blisters and sweat, and are ideal for men and women. 
They also provide customers with various materials and their blends: 
Acrylic: These are durable artificial fibers providing warmth and softness with little weight. They are ideal materials when you want bright, vivid colors for your designs. 
Bamboo: One eco-friendly material with increasing popularity every day is bamboo. Socks made from it are soft, breathable, and have a natural gloss on the surface, making them feel premium. It is also hypoallergenic, microbial, and durable. 
Cotton: The most popular material for any garment, including socks, is cotton; it is breathable, easily washable, and durable. The fiber has moisture-absorbing properties and blends quickly with nylon and other materials. 
Cashmere: One of the softest materials in the world is Cashmere; it comes from a rare goat breed with the same name. The lightweight, durable and comfortable material is perfect for premium quality socks. 
Nylon: The fiber is strong, lightweight, and versatile with moisture-wicking properties. People often blend this with materials to improve durability and stretchability. 
Polyester: The material has water-repellant properties and is exceptionally durable. It holds colors, making them perfect for vivid design colors. 
Spandex: The terms spandex, elastane, and lycra all refer to the fiber made from polyurethane. It is highly stretchable and durable, ideal for creating athletic socks with ankle support. 
Few words about EverLighten: 
EverLighten has been in custom socks manufacturing for over eighteen years now. They have helped many organizations, sports teams, NGOs, social media influencers, and individuals create their custom socks. 
Production and delivery: The quality inspectors check each product for their quality ensuring only the best products reach its customers. 
Best pricing: They are a factory and not intermediaries ensuring factory direct pricing. 
Quality in every product: The company uses the highest-quality materials helping to create the best products. 
Real people, real service: They love helping people at EverLighten; whether the order is small or large, they provide help from the start to the order delivery. 
They make you look great: Their in-house design experts help match the design in the customer's head to the real-life design. 
Fast turnaround: With their dedicated factory, they can complete every order in the least time possible. 
No minimum order limit: The company doesn't have a minimum order limit and accepts every order. 
Free shipping: They deliver worldwide for free.
For inquiries, contact 1- 888-445-1402, service@everlighten.com, or visit EverLighten.com to design your custom socks today.