EverLighten introduces its new line of laser engraved custom keychains
|
May, 12 , 22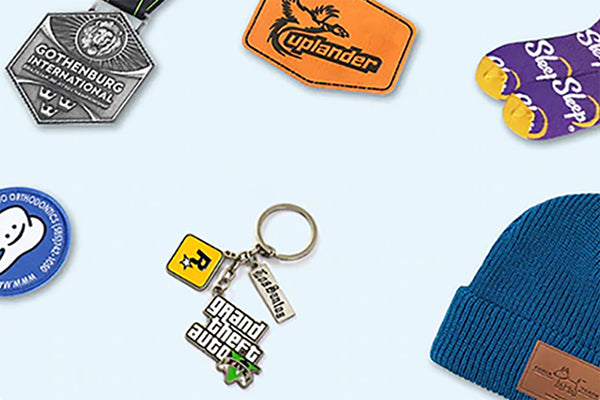 Getting your message across has never been easier with suitable keychains according to your business image. 
EverLighten - the world-renowned promotional products manufacturer, in their weekly media briefing, introduced their new line of laser engraved custom keychains. In a market filled with gimmicky promotional products, valuable products like keychains stand out. With their latest products, they are hopeful to help more businesses and people. It is like a breath of fresh air when most companies look to maximize profits by keeping customers in the dark; EverLighten is educating customers and sharing tips to make and choose better products. 
Thea Chu, VP of production, said," keychains are an item everyone and every household needs." "While PVC or embroidered keychains are amazing tools to increase brand awareness, they are not as classy as metallic keychains." "Laser engraved custom keychains will help your business be in the limelight for years because they will not rub off." "They are easy to design in various shapes and sizes according to your business." "If you are in the real estate business, you can design the promotional keychains resembling a house or give high-quality general purpose metallic keychains like a bottle-opener," she said. "Whenever receivers use your promotional keychains in their daily lives, it will deepen the relationship." "We provide a wide range of options to make your marketing fun, trendy and successful," she added. 
We are also offering free digital proof and design help for every customer," she added. "Customers can create their logo on various keychains." Thea elaborated," the metallic keychains are lovely for ensuring your marketing budget's best value and ROIs because they consistently make a brand impression for years." "The metallic keychains are also more sustainable than PVC keychains," she concluded. 
About EverLighten: 
EverLighten has been in keychain manufacturing for over eighteen years. They have helped create organizations, sports teams, colleges, universities, nonprofits, celebrities, and individuals to create their promotional keychains. 
Best pricing: They are a factory for producing keychains and not intermediaries ensuring customers always get the best prices. 
Quality in every product: They use top-quality materials and the latest processes to produce keychains. 
Real people, fantastic service: EverLighten loves helping; they give various sustainable options, and each customer gets help from design to delivery. 
Designs to impress: Every customer gets help to bring their design to reality with their in-house designers.  
No minimum order requirement: You can order any number of keychains you need; they accept every order without a minimum limit. 
Worldwide shipping: They deliver worldwide and provide an order tracking tool. 
For inquiries, contact 1- 888-445-1402, service@everlighten.com, or visit https://everlighten.com/collections/custom-keychains to design your custom keychains today.