custom products
How to find the perfect custom products manufacturer for startups
|
Feb, 01 , 23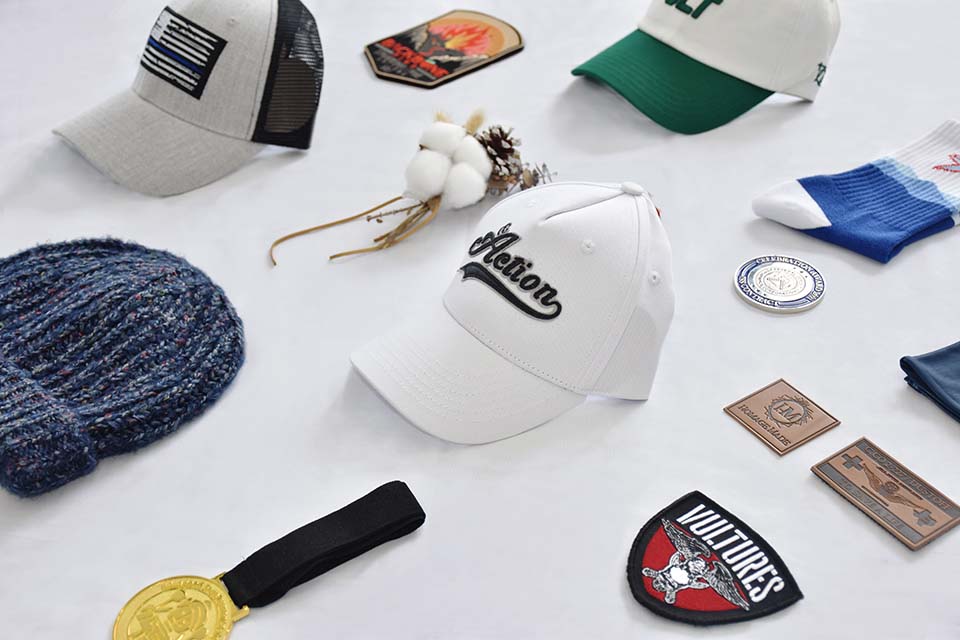 When most startups plan on a new supplier for custom products, they focus on the best price. But, finding the right supplier is not only about the cost. It is about finding the precise fit for your business. Saving a few cents off the price of the items will not help if the quality is not up to the mark and they do not arrive on time, like for a holiday sale. Such methods will not work in the long run. Finding the proper manufacturer is about research and numbers. The blog will cover how to find a startup-friendly
custom products
 manufacturer and how to know they are a good fit for your brand.
Finding the balance:
Do you remember the fable of Goldilocks? The girl invaded the home and finished their porridge - one was too hot, the other was too cold, and the third was just right - slept on their bed - one was too soft, the other was too hard, and the last was just right. Learn from the story, i.e., be picky when searching for a custom products manufacturer. A supplier that might be correct for another brand might not be suitable for your business.  
How to find a custom product manufacturer for startups: 
The world has changed what used to be a laborious process, and taking several months has become short. Previously, most relied on finding the custom product supplier via networking and references. Now, everything is a few clicks away. But that does not mean you do not have to use your brain. You must be more careful because marketers lure you with shining advertisements, massive discounts, fake testimonials, made-up facts, etc.
In our nineteen years of service, we have helped many startups and have observed that the unsuccessful ones jump right in with the wrong supplier. They do not ask themselves and take time with this straightforward question - is this the correct partnership for my brand? Like we said earlier, be picky and do not settle for whatever custom product manufacturer agrees to work with you. Have a list of prospects.
Google is the most effective medium to search for custom product manufacturers. However, it can provide too many results, and most of them will not be what you want. Google not only; ask precise questions and uses your diligence to find the right partner.  
Social media is a lovely tool for finding custom items suppliers. Many suppliers allow their customers to post pictures and videos of their experience. They can be helpful.
Forums: There are many business forums and groups on various platforms where you can find helpful information. Start by asking questions; people love to help.
Online databases are another effective medium to find custom product suppliers. You can see the products and prices and compare without visiting each site.
Finding the right fit for your startup: 
Now that you know how to find prospects, it is time to learn how to vet them.
Too big: It is one mistake startups can make when choosing a custom product supplier. They want to work with a massive name in the industry. Trying to work with them can be an error:
1.You will not be their priority. As a startup, your orders will be tiny compared to big brands. And so they will push your orders back. Most times, they will not accept your orders.
The truth is - whether they say it - manufacturers give priority to large orders and big clients because they help them earn the most money. For example, imagine you order 200
custom socks
, and a big company orders 2000 personalized socks. As a supplier, which order do you think they will accept?
Also, they prioritize old clients over new ones. It is a known phenomenon in the business that it is 5-7 times more challenging to get new customers than keep the old ones. Prioritizing new ones also harms their reputation. Work with a supplier that makes sense to your business and orders.   
2.The economics do not fit: It is almost the same amount of work to produce 20 or 200 items for a factory. The sample development process and work hours are not much different. For example, to make 50
custom plush toys
, they need 4-5 workers. To make 200 stuffed toys, they need around 8-10 people. But, with larger orders, they make much more money. Unless they do it for charity, factories need moolah to stay afloat.
3.They are highly specialized. The other downside of working with a big factory is that they can be specialized. Big brands do not work with one supplier but work with several. For example, a clothing company might work with various socks, t-shirts, sweaters, and caps makers. They prefer it because it makes sense for their business, and they can do this because they have bigger teams where one team communicates with one and a different one with another manufacturer.
With startups, the primary issue is the availability of resources, including people. It is challenging to manage everything if you are making your first order, from design, materials, sourcing, communicating, etc., with different manufacturers simultaneously.
The solution is to work with a reliable supplier with in-house capabilities for various custom items, like EverLighten producing
custom socks, t-shirts, jerseys, sweaters, hoodies, caps, beanies, patches, drinkware, plush toys, keychains
, etc.
Too small:
Like your business, custom product manufacturers can be in the startup phase. Another trend that is coming up fast - is small factories that help startups. They promote themselves as being a startup-friendly and small-batch specialist. Do your brand a favor and avoid these niche suppliers. The reason: they can be costly.
Some want to take advantage of the newbies; they think they do not know about the cost. Their business model is to make as much money as possible from such brands instead of building a long-term partnership.
The second reason is related to the previous point. These need to make money from somewhere. When taking small orders, they end up charging more.
Work with a startup-friendly supplier, like EverLighten, that has been in the business for years with large clients. They make most of their income from those and do not have to charge extra for small orders.
They might outsource:
One of the massive disadvantages of startup-focused suppliers is that they often outsource. Making a little of everything requires a lot of machinery. Most small companies can not afford it; they specialize in a few products and outsource the rest.
When you work with someone promoting as a custom apparel manufacturer for startups, often they do not tell you they are outsourcing. They act like the middle person between the manufacturer and your brand. They take their cut, which increases the cost.
If the factory makes every item in-house, it can be a bad sign. For example, a factory making
custom socks
 might not be an expert in custom notepads. They require different machines and expertise. Always ask where they will produce your goods.
Getting it right:
The perfect supplier will be in the middle of the spectrum, i.e., between too big and small. Determine if they are fit for the item you want to sell. You do not want to go to a bedding supplier if you want to sell custom t-shirts.
Supportive team:
Ensure the supplier has a team; when you contact a factory, a senior person communicates with you. Once you deposit the money, things change. Often, a new person with less experience manages your order. It can make things go wrong, and the experience is not smooth.
Make it clear at the start that you want to work with the same person who will manage the account at every stage to ensure smooth communication.
If they are going to outsource, they must be honest. Some items need outsourcing - it can be a good thing because it will help maintain the quality. For example, imagine you order a batch of
custom t-shirts
. They might not make the buttons and get them from outside. It is standard practice and not a deal-breaker. But, they should communicate everything.
Ian Hawkins was looking for a custom sock manufacturer to create compression socks with zippers. But, he could not find one because of the small order size. Fortunately, they connected our team. We accepted the order and communicated at the start that it might be challenging to find the exact colored zippers with proper stretchiness. After searching long, the team found two options - yellow with less stretchiness and black with proper stretchiness. They created two samples. Ian was happy with clear communication at every step and that the team went the distance for their order.
An established business looking to grow:
To sum up - we advise you to find a supplier that is neither too big of a player nor someone that takes small orders. You want a manufacturer with solid business with every sized brand and interested in helping startups. They understand that if you grow, they will too. Every brand starts small. You can become one of their big clients with diligent hard work.
Need more help:
If you are looking for a reliable and helpful manufacturer, EverLighten is worth checking out. They have a seamless process and offer private labels to help brands start. The company has helped several startups, corporations, sports teams, nonprofits, universities, celebrities, individuals, etc.
Create high-quality custom products with EverLighten:
Best value: We manufacture custom products in our factory, which helps you to get the best cost in the industry.
Top quality: Customers get items with the best materials, colors, packaging, and labeling.
Fast turnaround: EverLighten delivers every order in the least time.
24*7 customer support: You can contact the customer help team anytime.
Customer-centric: We love helping and accept every order.
100% customization: Customers can customize every aspect - materials, colors, size, artwork, styles, etc.
No minimum limit: We offer the lowest MOQ in the industry.
Extensive delivery: EverLighten delivers worldwide, and customers can track their orders with an online tool.
For more advice, inspiration, and ordering, visit