How to create and sell Insta-worthy custom merch
|
Jul, 05 , 22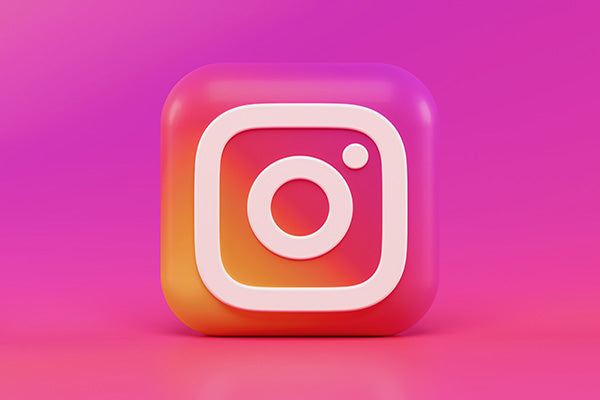 Love or hate it, Instagram stays here until the following social media phenomenon emerges. The rise of Instagram also resulted in a slew of influencers from every field imaginable and custom merch selling and marketing. It presented a full-time income source to many influencers - with engaged followers - and grew their brand. Now, every big influencer is selling custom merch, but smaller ones limit themselves by thinking they need thousands of followers before they start selling. 
However, it would help if you remembered that many followers don't equate to more merch sold. It would help if you had quality custom merch, marketing strategies, consistent efforts, engagement, etc.; it takes time to build a brand. Look at the world's biggest influencers and see how they crush the custom merch game on Instagram. You can take a few leaves out of their playbook and make it big. 
Why do you need to make custom merch for Instagram? 
Besides a great revenue stream, custom merch is a cornerstone of successful marketing. Some of the other benefits include: 
More fan engagement and reach:

 

Selling custom merch to your fans will help generate extra buzz around your Instagram. It will help drive consistent traffic to your site. People want to use products from businesses they like, which presents a huge opportunity. Since they are your followers, it takes the question of "liking your business" out of the equation. You can concentrate on growing the account and business. 
A sense of community:

 

Custom merch helps followers feel connected to you and imparts a sense of community and belonging. There are many instances of strangers becoming friends when they see wearing the same merch from a particular influencer. When followers use your merch, they trust you and become fans. 
Broad brand exposure and visibility:

 Custom merch establishes you as a brand and helps grow recognition. When someone sees your followers using the merch, it will drive curiosity. Look at all those big brands spending massive money on creating promotional merch; there must be a reason. More visibility means more followings; it is like a snowball, small at the beginning growing large as it rolls down. 

Another way for fans to support you:

 A fan wants to support their favorite creators and help them grow. It is also one way to thank and appreciate your supporters with gifts and giveaways. 

Exciting:

 

Selling custom merch is exciting; it presents something novel to your fans. The anticipation of buying something from their favorite creator will make them come back to your content repeatedly. 
Effective custom merch strategy for Instagram:
Now that you know why custom merch is created, it's time to develop effective strategies. One of the most significant decisions you'll make is whether to sell the custom merch under your existing brand name or a sub-brand. Both these strategies are excellent, depending upon your requirements.
Sub-brand: 
The most significant advantage of selling custom merch under a sub-brand is the ability to grow an audience beyond existing content and products. It gives you a fresh start; sales might be slow initially, but they will pick up later when more people know about it. By building a sub-brand, you also give yourself a long time for success because you draw a distinct line between your creator brand and custom merch. But, before you go about choosing this route, you need to ask yourself some questions: 
Will it naturally fit into the brand image?
Is there a need for the new strategy?
Do you have enough resources to promote and maintain the custom products as a new brand?
Will it be profitable? 
This approach also opens up collaboration possibilities with new brands and creators. 
Custom merch under the existing brand: 
It presents an opportunity to integrate custom merch into the Instagram account where most of your followers are present. You can make the content shoppable using product tags, and this approach makes sense because you can strategically leverage the name you made for yourself as a content creator. 
Whether you take the first or second approach, you must create custom products you can be proud of and use. 
Top things to make your custom merch stand out: 
Quality

:

You need always to choose quality over selling in a large number. You got to remember creating low-quality products might disappoint your fans as they have expectations from you. 
Creativity:

 

The key is to use creative designs complementing your image; you don't want to use generic designs and expect fans to latch on to them. You must create trending products and original designs that your followers will happily use. 
Practicality

:

Most people like to buy things that provide some usefulness in their lives. You don't want to create products just for creating; you need to think carefully. One of the best ways to find out is by asking your audience. 
How to create custom merch?

 
Brainstorm and validate product ideas:
Over a period, your content builds a relationship with your audience. It can include quotes, symbols/ logos, feelings, or anything related; these might make for custom merch ideas. You can create a few product designs and let your followers decide. Several options include asking via stories, polls, posts, etc. Including your audience in the process has added benefit of making them feel special. 
Musician or band: If people know you for your music, you can incorporate certain elements appealing to your audience in the merch. E.g., lyrics on products. 
Designer or artist: You can use your art designs on the custom merch. It hits two birds with one stone, i.e., marketing yourself as an artist and earning money. 
Travel or food vlogger: Using the catchphrases or foods you like on the merch would be beneficial. 
Fitness influencer: You can inspire people to work out more and eat healthily.
There are numerous ways you can use some elements closely related to your passion. One tip is to use Instagram insights for the type of content the most popular among your followers and use the elements from those for merch. 
Aside from checking it with your fans, exploring the latest trends and other Instagram influencers in your niche is also advisable. It will help to inspire and help you understand what they are missing. 
Design and mockup:
After finding your inspiration, the fun begins. You can either hire a freelance designer or use design tools; each has its pros and cons. You don't require a designer to throw an image with a catchphrase, but you would need to hire for complex designs. 
Talented and reliable designers are difficult to find and will cost you money. However, manufacturers like EverLighten takes care of the designing process with the help of a team of talented in-house designers. 
You can also turn to online marketplaces to find skilled freelancers. It would help if you worked with a designer whose thinking matches and completely understands your unique requirements. If you are not sure to put trust in one designer, you can also try working with multiple designers simultaneously to pick the best. 
Clear communication is the key to creating wonderful-looking custom merch. After finding a designer, you need to communicate your vision precisely. Please tell them everything from your ideas, target audience, colors, visual styles, product types, printing specifications, etc. 
Finding a manufacturer: 
One of the most vital factors in how will your custom merch turns out is partnering with a reliable manufacturer. Numerous companies each claim to be the best for your unique needs; it is a good idea to shop around before choosing one. Here are some points to keep in mind while going ahead: 
Ownership:

 

Before going with the manufacturing, it is advisable to sign a contract to own the custom merch—mention who owns the intellectual property like the designs or anything new created as part of the partnership. You must ensure you retain the rights; you don't want other parties to use the designs in the future. 
Payment structure:

 

To avoid confusion, figure out the payment structure beforehand. Will, it is fixed cost or variable cost based on a profit revenue share? Although the second option looks excellent because you don't have to bear the cost of losses, it is not profitable in the long run. Also, the price varies greatly, i.e., between 15% to 50% of the total revenue. 
Commitment:

 When you start, it is better not to sign anything long-term with one manufacturing partner. There are too many variables at play like your priorities or goals can change, the company can shut down, they don't have other products, etc. You can come up with a trial period, say three months or one product. It will help determine if the partner can fulfill deadlines, quality, responses, etc. After you are satisfied, you can evaluate whether you want to continue their services. 

Hidden costs:

 Every custom product manufacturing goes through many expenses, some you haven't even thought of, like, picking, packaging, shipment, design, warehousing fees, etc. Also, some manufacturers don't provide upfront details about charges like shipment cost, additional customization, etc. It would be best to ask everything before going ahead to avoid any surprise costs. 
Custom products for Instagram:
There are vast numbers of products you can create; here are some of the most popular custom items to get you started: 
Custom clothing
Custom accessories: 
Custom patches

 

are easy to produce, and people can apply them on various products like hats, backpacks, jeans, jackets, etc. You can create different types, including 

embroidered

, leather, woven, chenille, etc. 

Custom tote bags

 are trendy and functional items. They offer a ton of real estate for showing creativity and establishing you as an environmentally concerned influencer. 

Custom keychains

 are super functional, small, easy to produce, and available in various PVC, metal, embroidered, etc. They are all-time favorite accessories gaining in popularity over the last few years on Instagram. 
How to promote the custom products:
No matter how good your custom products are if you fail to promote them properly, you can't expect to sell them. 
Instagram reels

 are one of the fastest ways to incorporate custom merch. People's attention span is getting low, and reels help leverage it. You can follow the tips: 
Please talk about your custom items: It seems obvious, but most influencers are shy about their custom products. Your audience would be interested in hearing about the ideas, inspirations, etc., behind your designs. 
Behind the scenes: Give a glimpse of the behind-the-scenes of creating the artwork or making the product. It would help if you showed them how much skill and effort goes into creating. 
How can they buy: Inform people how and where they can get the custom merch. 
Posting lifestyle content featuring your products:

 

A regular shot of the product will help the customers see the designs but won't understand the context. Incorporating the products in your content will help them understand and connect better. It would help if you showed how the custom merch fits into their lives. 
Sharing content showing people wearing your custom merch

:

Fans are your most significant assets; you need to showcase them wearing and using your custom merch and accessories. You can use different ways they can wear and style using supplements. And, it is better to shoot organic pics/ videos without much editing or airbrushing. 
Story stickers and pinning your products:

 

Instagram story stickers are your friends; they will help boost engagement and display your creativity. 
Questions: Ask questions and take feedback regarding custom merch. 
Polls: You can include up to four options, and you can take votes regarding colors, designs, materials, themes, etc. 
Countdown will allow you to launch a merch and notify followers. 
Quiz: You can test the audience for more engagements. 
Go live for every big announcement:

 You can use live events for launching a new product; it creates hype for the upcoming merch. You need to promote the event in advance using stickers as mentioned above. 

Encourage user-generated content:

 Post and tag user-generated contents with your custom merch; always thank and appreciate them. It presents a beautiful opportunity to create an online community. 

Run a giveaway:

 Everyone loves free stuff; there is no denying it. Users will engage big time, whether your prize is a 

custom bamboo sock

 or 

m

etal keychains

. You can also increase user-generated content by asking your followers to publish and tag your account wearing or using the custom merch. 

Host contests:

 You can host a design contest for your creative followers. You can print the winning design and give a prize to the artist in return for their work. 
Creating Instaworthy custom products:
We hope the blog has equipped you with the information about creating custom merch for your followers. Now, all you need to do is connect with EverLighten for Instaworthy products. They have more than eighteen years of experience creating custom products for various influencers and celebrities. 
PewDiePie - one of the most prominent YouTube influencers - was looking for a company to create custom pins for his fans. After being unsatisfied with many manufacturers, they contacted our team and explained their size, design, style, and quality requirements. We created two free samples with different backings, and they were happy and satisfied after receiving the pins in real life. We went ahead and delivered a large number of custom pins in a short period. You can read the full story here, https://everlighten.com/blogs/success-stories/youtuber-pewdiepie. 
Benefits of partnering with EverLighten:
Best pricing: They are a factory for producing custom products and not intermediaries, ensuring customers always get the best prices. 
Quality in every product: They use top-quality materials and the latest processes to produce custom uniforms and accessories. 
Fast turnaround time: They provide the quickest turnaround time for every order. 
24*7 support: Customers can contact them 24*7 for their queries resolution; they reply within half an hour. 
Real people, fabulous service: EverLighten loves helping; they offer various options. 
Free design help and unlimited customization: Your item design will look as you imagined with help from in-house designers. 
No minimum order requirement: You can order any number of items you need; they accept every order without a minimum limit. 
Worldwide shipping: They deliver worldwide, and customers can track their orders online with an order tracking tool.
For more information, queries and design, visit https://everlighten.com/.