How to create the best sports custom merch using sustainable materials
|
Jul, 06 , 22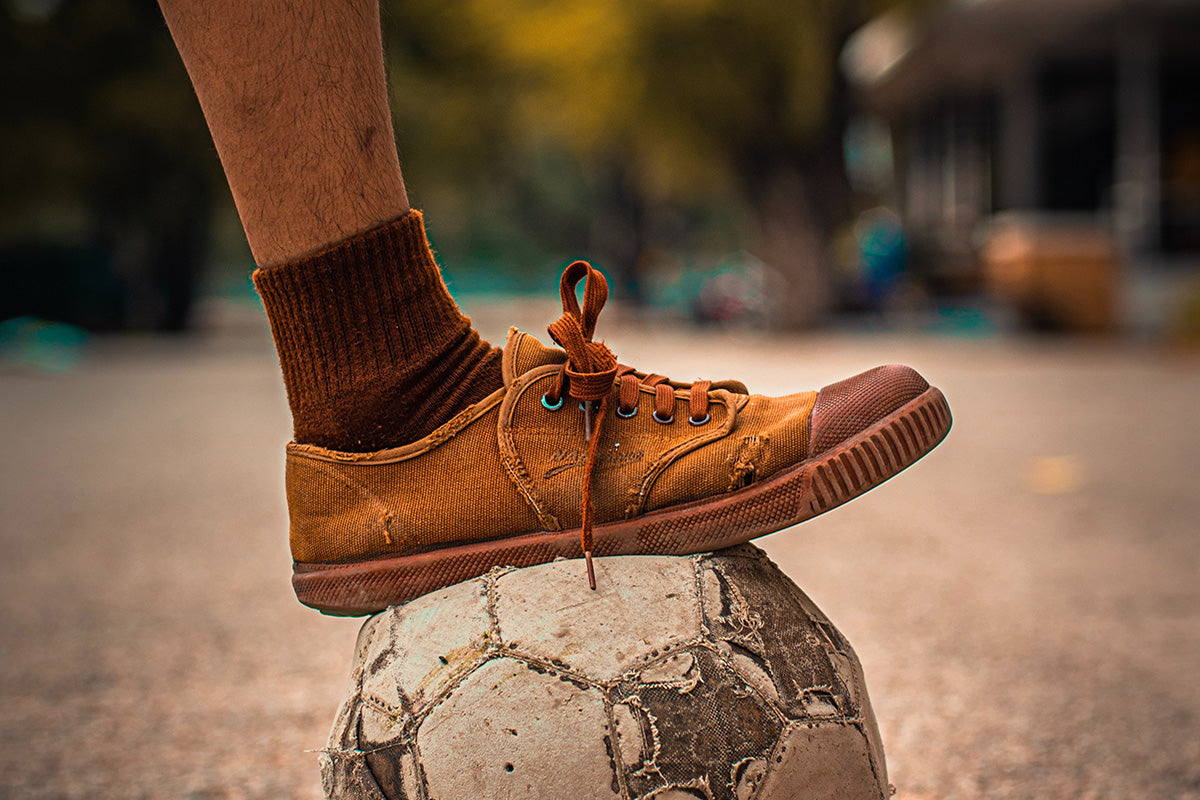 The last two years have left a significant mark on people with a growing consensus for sustainability and health. It has led to companies and individuals striving to become more sustainable. We can see the phenomenon in recent trends with the rise of sustainability in various business activities, including custom promotional merch. Brands are opting for environmentally friendly products instead of regular ones. If you are an entrepreneur or a marketing manager, you can take the concept further by combining two ideas, i.e., sustainable custom sports merch. The idea seems complicated but isn't, and it will provide you with the brand exposure like you always wanted. 
Benefits of using sustainable custom sports merch: 
Greater brand visibility

:

When you combine these two concepts, you can reach new markets you haven't been able to get into or not imagined it was possible. The promotional products will provide you with the maximum ROI for an extended period. You are sending out a message that your business cares for people and the environment. You will see the position of your brand growing and giving you new opportunities.
Increased trustworthiness:

Consumers today have become more aware of the impact of our activities on the Earth and value-centric than ever. They want to do business with companies sharing their values and trying to reduce their carbon footprint. According to the American retail market research by Forbes, 92% of customers have a more favorable image of the company supporting environmental issues. With sustainable custom sports merch, you are also promoting health and fitness; imagine the impact you are making on people. 

Waste reduction:

An average person receives six corporate promotional products yearly. Many of these products are either useless, made from plastic, or have a short shelf life. These end up in the trash; an additional 8 million tons of plastic are dumped into the ocean yearly. Choosing practical and eco-friendly promotional products helps reduce the amount of waste, contributing to a more sustainable future. E.g., Suppose you are giving a useful, sustainable promotional product like

custom athletic socks

. In that case, people will use it in their daily lives for fitness activities and not throw it away. 

Establishing a market leader:

There is a lot of competition in every industry to gain customers' attention. Companies compete furiously to get a tiny bit of attention, spending a tremendous amount of money. However, most of them fail to achieve the goal. Using the idea of sustainable custom sports merch, you are establishing yourself as a market leader. The idea is novel, and not many companies are doing it right now; the time is right to leverage it. The best thing is that you don't have to spend thousands of dollars; you need the correct information and a reliable manufacturing partner like EverLighten.  
Sustainable custom sports merch

: 
There are many different sports products, but you need to create the essential items as an organization. 
Materials: 
Organic cotton
Organic cotton
is one of the most popular materials for creating sustainable sports merch. It has been on the radar of many industries, including fashion, sports, etc., for a long time. It is similar to look, feel, comfort, and texture, compared to regular cotton, but the environmental impacts are minor. 
Due to dyes and pesticides, regular cotton production emits 220 million tonnes of carbon annually. Organic cotton is produced using non-GMO seeds without harmful chemicals or pesticides. The process supports local farmers and builds healthy soils with more carbon storage; it helps fight climate change. 
Water usage is the only issue regarding organic cotton production; it takes more water to produce it compared to regular cotton. 
Recycled plastic
Plastic fibers like polyester have been the primary source of sports merch production for a long time. The material is lightweight, durable, color fasting, etc., making it suitable for athletic apparel. However, it damages the environment because it is derived from plastics made from petroleum-based chemicals. 
They are not biodegradable and shed toxic microfibres. These two factors contribute to the amount of waste produced that hurts the planet. However, there is an alternative - recycled plastics. They are also known as rPET and are manufactured using plastic waste. Everything from water bottles and ocean waste to previously used clothing is used for production. 
When you are using recycled plastic to produce custom athletic merch, you are reducing energy consumption by 30-50% and carbon emission by 60%. The only drawback about it is expensive, and most businesses give in to the temptation of manufacturing more promotional items instead of becoming more sustainable. But, it also gives you a unique opportunity to establish yourself as an environmentally conscious organization. 
Recycled cotton
Recycled cotton
is created using old cotton garments and fibers and provides an opportunity to become more environmentally friendly. As previously mentioned, cotton requires many resources for production, so it is on the borderline of being a sustainable material. 
Recycled cotton provides all the benefits of regular and organic cotton without environmental costs. According to studies, recycling one ton of cotton saves 765,000 liters of water. 
When using recycled cotton for your custom promotional merch, you are also reducing the landfill. But, similar to the previously mentioned point, the process is not much used; hence, it is expensive. However, as more and more organizations start using the material, the cost will come down; you can create the change right now. 
Bamboo
Bamboo
is one of the best natural sources of fiber for sustainable sports merch. It is moisture-wicking, durable, print-friendly, odor-resistant, anti-allergenic, etc. 
Bamboo can grow fast without harmful pesticides and much water. It can be replenished easily and regenerated quickly without little to no damage to the environment. 
The only downside is using a long and intensive chemical treatment for making the yarm into a piece of clothing. However, many manufacturers have found a sustainable way with the new technology and production processes. 
Tencel
Tencel
is made from cellulose fiber after dissolving, treating, and processing small pieces of wood. The material can be blended with other materials to enhance their performance, making them more sustainable. It also increases their strength, moisture-wicking efficiency, and softness. The fabric also becomes more print-friendly, a must for custom promotional items. 
Bamboo is the primary source of Tencel production; after all the fibers are produced, the sourced wood facilitates its production. The fiber takes less water, chemicals, and energy when compared with other sources like cotton and polyester. It is also biodegradable, reducing the impact on the planet. 
However, the material is mainly used for blending with other fibers, so you need to read the label carefully; other materials may not be sustainable. It would be better to choose a partner like EverLighten that is transparent in their process. 
Cupro
Cupro
is a vegan alternative to silk and is fast becoming famous for making sports apparel. While lightweight and soft, it differs from silk in many ways. It is much more breathable with more elasticity and hypo-allergenic. 
The fabric is created from cotton waste named Linters. Since it repurposes the material, it has already become more sustainable than most fibers. 
However, the cotton waster undergoes several chemical transformations to make it garment friendly. These chemicals can harm both the environment and people. Also, there is currently no certification, so finding out the source for sustainability is pretty challenging. 
Sustainable manufacturing partner: 
Most manufacturers practice "greenwashing" when it comes to sustainability. You need to choose a manufacturer with reliability, certification, and a willingness to make their processes more sustainable. EverLighten has been committed to creating sustainable custom merch and is working towards reducing its carbon footprint by adopting the latest manufacturing processes. They have also helped many organizations and individuals with high-quality custom sports merch. 
Don was looking for a manufacturer to create their line of custom athletic socks for their gaming company. He is a professional rugby player for England and playing in his 9th season at Exeter Chiefs at the club level. They are passionate about sports and gaming, which led to The Gaming Athlete's foundation. It is a company dedicated to incorporating wellness into the gaming industry with custom sports merch. EverLighten helped them create high-quality athletic socks in different sizes after they were left disappointed after contacting several manufacturers. They were thrilled with our work quality and praised the team. 
Read the full story, https://everlighten.com/blogs/success-stories/don-the-gas-team. 
Benefits of partnering with EverLighten:
Best pricing: They are a factory for producing custom products and not intermediaries, ensuring customers always get the best prices. 
Quality in every product: They use top-quality materials and the latest processes to produce custom uniforms and accessories. 
Fast turnaround time: They provide the quickest turnaround time for every order. 
24*7 support: Customers can contact them 24*7 for their queries resolution; they reply within half an hour. 
Real people, fabulous service: EverLighten loves helping; they offer various options. 
Free design help and unlimited customization: Your item design will look as you imagined with support from in-house designers.  
No minimum order requirement: You can order any number of items you need; they accept every order without a minimum limit. 
Worldwide shipping: They deliver worldwide, and customers can track their orders online with an order tracking tool. 
For more information, queries and design, visit https://everlighten.com/.