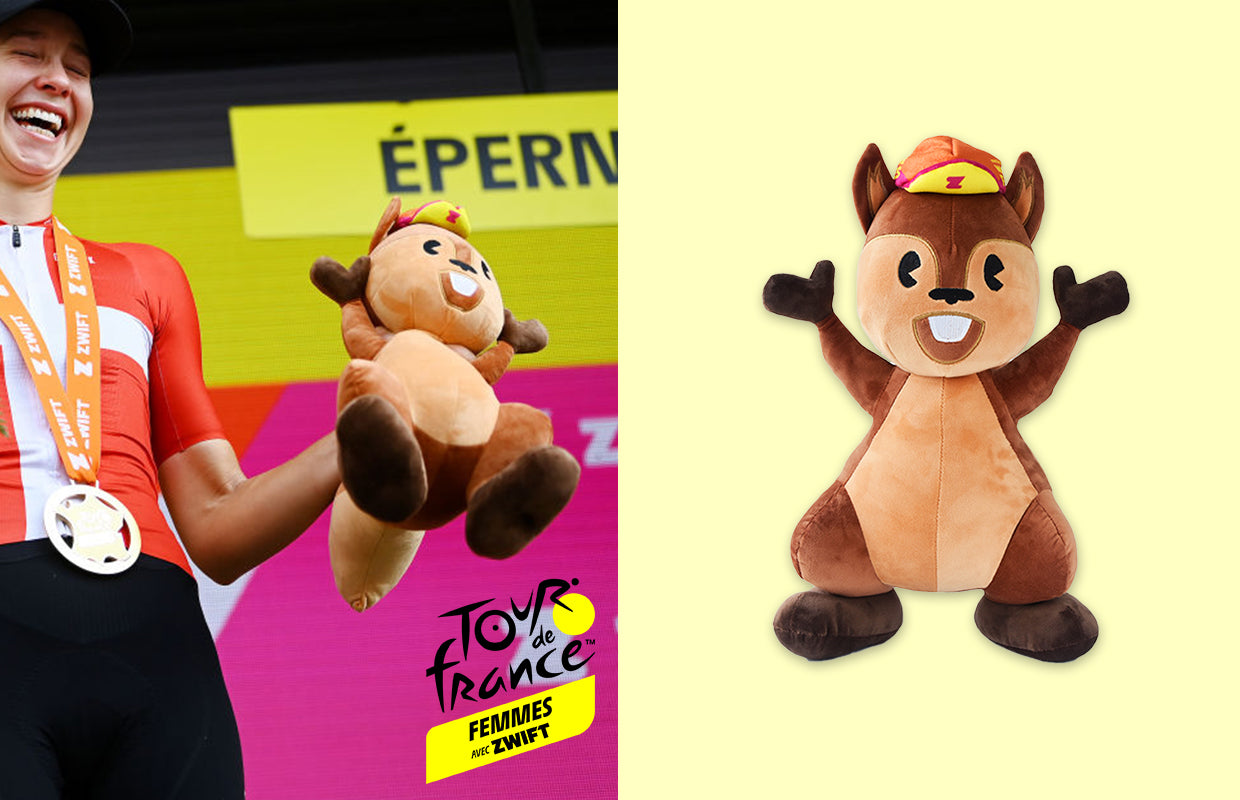 "These are great! Thank you so much. He looks absolutely perfect. We could not be more pleased." - Kate Veronneau, Director of Women's Strategy, Zwift.
EverLighten is honored and delighted to help create the mascot for the most prestigious and famous cycle event - Tour de France femmes. The main sponsor - Zwift, an online platform for cyclists - contacted our company to create the podium mascot - Scottie The Squirrel. The project was pretty challenging: the world watches the winners and the short turnaround time. However, the experience was worthwhile. EverLighten creates the best custom products, and the project provided validation. Zwift was delighted with the quality, and they thanked and praised our efforts.
[About Tour de France and Zwift]
The Tour de France is the most prestigious cycle race attracting top cyclists, media, and audiences worldwide. The first edition of the women's competition took place in July 2022, divided into eight stages. Zwift is the main race sponsor - they are an online multiplayer platform enabling cycling and running training programs. Users can interact, train and compete virtually. They helped women cyclists during the pandemic with their games; it encouraged them to commit to sponsoring the race. Kate Veronneau, Director of Women's Strategy at Zwift, came up with the idea of Scottie - the squirrel. They wanted to hand it out to each stage winner and were excited.
[What they were looking For]
[What we did for them]
It was a high-stake and urgent order. We created the first sample in only five days. But, they wanted to change the colors and add extra details like the hat and hand pose. We revised according to their preferences and provided various plush fabrics. Our team was in regular touch with them to provide behind the scene guidance and choose the best materials, colors, poses, etc. We accepted every revision and completed the order in a record time - only 11 days. Our quality team checked each toy to ensure flawlessness during every production stage and before shipping.
[The Outcome]