Haphazards Games - Custom Plush Toy
|
Aug, 15 , 22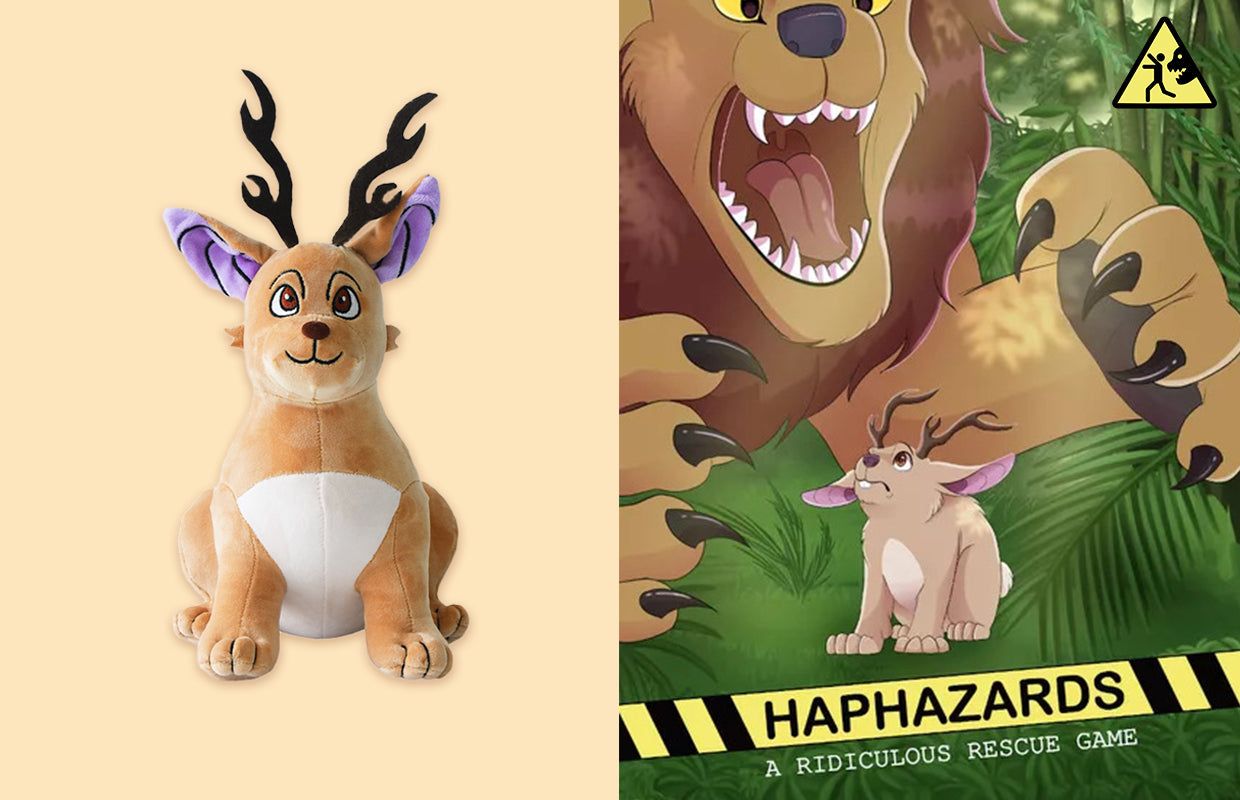 [Summary]
EverLighten is delighted to help Haphazards Game create custom plush toys for their card game. Andrea Strandlien - the brain behind the ridiculous rescue game, contacted our team to manufacture plush toys according to the game character - Antelope. The project was quite challenging because of technical issues. However, our team overcame those challenges and created plush toys matching their standards and needs.
[About Haphazards]  
Haphazards is a fun-packed card game for three to eight players. The game is filled with lovely adventures created during the pandemic and evolved through playtesting and feedback. The game appeals to adults and kids alike because of a learning time of 5-minutes and a playtime of 30-60 minutes. Players use various cards and wits to rescue their friends from peculiar disasters.
[What they were looking for]
They wanted to create
custom plush toys
for the antelope character. They connected with several manufacturers but were disappointed with the quality before contacting us. Our team provided free design help and several revisions. We created the first sample after the design confirmation; made several more modifications to match the drawing - for free.
[What we did for them]
The
custom plush toy
looked simple, but the antlers were challenging to produce because of their complicated shape. However, our technical experts made some adjustments to get the exact frame. We sent the image to them, and they were satisfied with the results and appreciated our efforts. Our team shipped the toy to check the quality in real-life. They were 100% happy with the quality and asked us to proceed with the bulk production.
[The outcome]
We produced the antelope plush toy for them to meet their every requirement. Our quality inspectors checked every toy to ensure only the perfect ones reached the customer. We noticed the antlers can get pressed and lose their shape, so we took extra care during shipment - sturdy and large boxes to prevent pressing. All our efforts proved worthwhile; they praised us for our professionalism, patience, quality, hard work, and attention to detail. We hope to work with them soon.