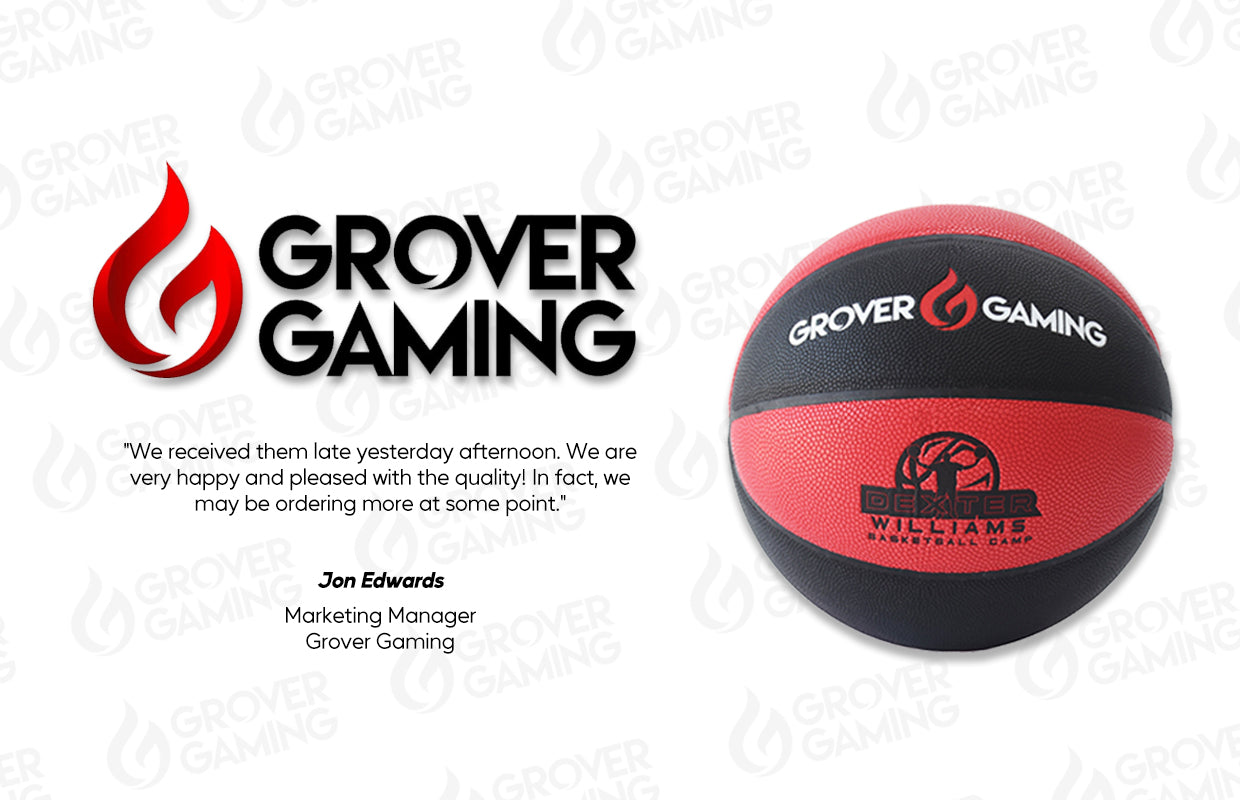 [Summary]
EverLighten is glad to help Grover Gaming create custom basketballs. John Edwards - the marketing manager of Grover Gaming, contacted our team to manufacture basketballs for their needs. The project was challenging because of the small batch order and turnaround time. However, our team overcame those challenges to produce custom products in a record time and according to their high-quality standards.
[About]
Grover Gaming develops software, game content, and gaming systems for charitable gaming jurisdictions and lotteries. The company is headquartered in Greenville, NC, and has over 400 employees across nine states. They work in several states, including Ohio, New Hampshire, Kentucky, etc. The organization wants to build entertaining gaming experiences with a strong foundation of humble, passionate, and superior products like EverLighten.
[What they were looking for]
They were looking to create custom basketballs and contacted several manufacturers. However, none were willing to take on their order because of the small order size and delivery time. But, EverLighten is about helping people create the best custom products - we accepted the order. Our team worked extra hard to complete the order in such a small time frame and maintain our quality.
[What we did for them]
We created the design for the custom basketball and sent it for verification. The customer wanted some changes in design and colors. The team modified it according to their request and provided several options for outer leather. After they were 100% satisfied with the design, we went into sample production. It turned out to be pretty well; John was happy with the colors, design, and font.  
[The outcome]
Our team completed the order in a record time. Generally, the sample time is about 7-10 days, production time is about 15-days, and shipping time is about 7-10 days. Since the order was urgent, we completed the entire order in only 6-days - working overtime - after sample confirmation. They were happy and satisfied getting the custom products in such little time. John Edwards praised the team for hard work and gave us a 5-star rating. We hope to work for them again.