custom patches
Apparel Fashion Startup Brand - Trendylake
|
Oct, 30 , 20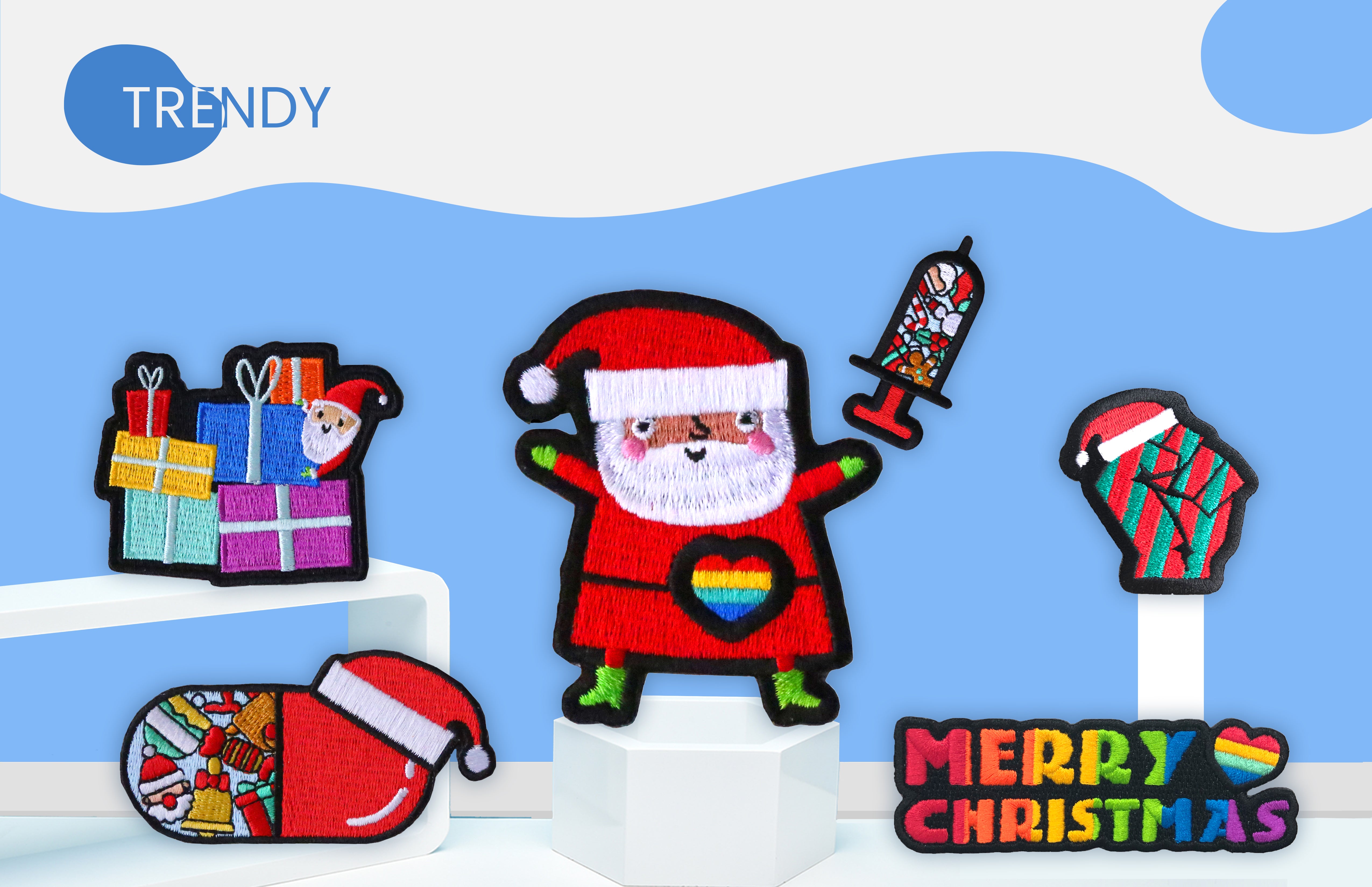 "To be very honest it was really very easy and cool to actually cooperate with you. You are so reliable, patient and honest! The patches we received were what we need - super beautiful and perfect. Hope to have more deals with you in future!" – From Trendylake
[About Trendylake]
As a start-up online retail company, Trendylake specializes in apparel and accessories related to hot topics, such as BLM socks, LGBTQ+ patches, and Vote 2020 neck gaiters. Although it begins for a short time, the momentum of development is unprecedentedly sound.
[What They Are Looking For]
When Trendylake connected us at the first time, they shared us their entrepreneurial stories and asked whether we could design and make LGBTQ+ patches under their two requests. One was for small batch production. The other was for a very fast turnaround. Having our own factory, there is no doubt that we can fully meet their requests.
[What We Do For Them]
As these patches were designed for Christmas, we made a deep communication with Trendylake to dig their full thoughts about the design, including the heights, materials, and styles. Adhering to the principle of customers as our first priority, we completed the design within 24 hours because Trendylake cannot afford to wait the design as a fast-speed company related to hot topics. After confirming the design with them, we put into production. When received our sample, they said that it was their most correct decision to choose our company not only for the super pleasing design but also for the superb quality. In addition, they praised our fast and patient services.
[The Outcome]
Once received an order, Trendylake would tell us. Then, we put into production immediately and delivered it within two days. What Trendylake need to do is selling, and we, EverLighten, help them manage the whole supply chain.
Although Trendylake is a startup company which has few products and fills with uncertainty, we still help them grow. It is also the reason why we set up, just as the aim in our website "small batch, fast turnaround time, zero inventory".