custom patches
Multinational Corporation - Chevron Texaco Corporation
|
Oct, 30 , 20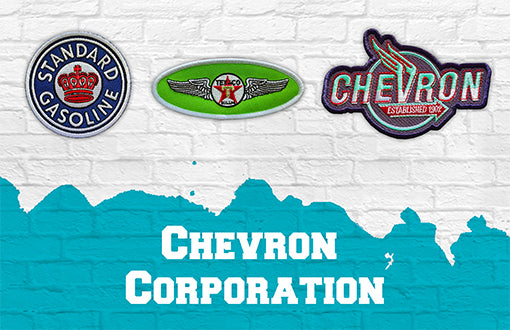 "Perfect! You are the best company I have ever cooperated with. The patches are  clear, high quality and superb. Thank you soooo much." - From Chevron Texaco Corporation
[About Chevron Texaco Corporation]
Chevron Corporation is an American multinational energy corporation. As one of the world's largest companies, Chevron Corporation ranked fifteenth in the Fortune 500 with a yearly revenue of $146.5 billion and market valuation of $136 billion as of March 2020.
[What They Are Looking For]
Through Google research, Chevron Corporation connected us initiatively. They told us their desire to make a set of patches with their own designs. After receiving several patches from other factories, they felt disappointed and told us their strict requirements for the quality. They requested that the patches should be durable and last colors for a long time by the top quality materials and precise embroidery.
[What We Do For Them]
We made a confirmation with Chevron Corporation on the pantone colors and the details of these patches. Within a few days, we made the sample according to their requirements. When receiving our samples, they were super satisfied with the clear patterns, bright colors and soft feel. Then we put these patches into production. Our first cooperation went smoothly and achieved a great success!
[The Outcome]
We produced over 40,000 sets of patches for Chevron Corporation, and each of them received high praise from the employees in the company. From production to delivery, EverLighten ensures you have the best possible experience!