Startup brand - Hummingbird
|
Jun, 01 , 21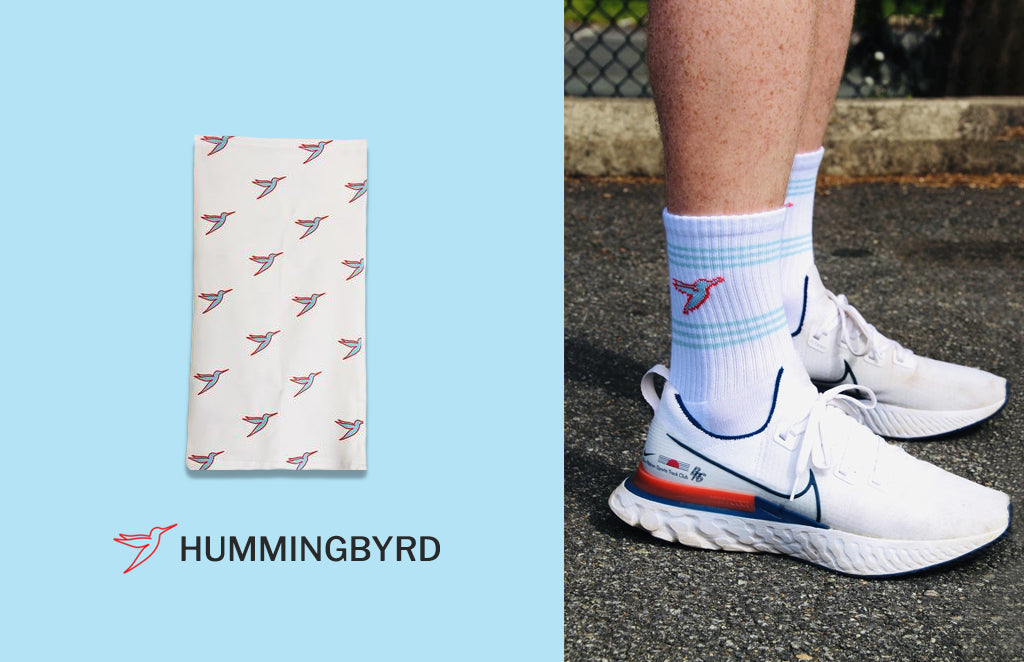 [About Hummingbird]
Hummingbird is a digital store that offers a unique collection of luxurious and comfortable sports apparel and accessories. They specially design sports for women athletes and runners. Although it is a new organization, the advancement and momentum are solid. 
 
[What are they looking for]
Hummingbird approached us to design and create creative yet professional custom athletic socks, custom face masks, custom hang tags, custom neck gaiter, and custom weaved patches with small batch production in a quick turnaround time. They shared their entrepreneurial stories with us to introduce the core value of their organization. Being a new brand, they didn't have a clear picture regarding some of the products. Therefore, our team helped them to understand the craftsmanship, manufacturing process, and how to scrutinize the quality of each product.
 
[What we do for them]
In the beginning, they were unsure about the design of their products. We modified around five mock-ups for them and attempted to streamline the design process. After finalizing the design, we begin the process of sample production. Before delivering the final samples, we did many adjustments as per the requirement of the Hummingbird. We produced the perfect and precised socks by applying intelligent and creative designs. In the process of making it perfect, we modified every single detail several times. We changed the size of text, logo, and the style of ribbing in athletic socks. We patiently helped them in all changes because we prioritize the respect and requirements of our customers. We cherish every customer and very proud to help them in designing unique products of superior quality.
Our next challenge was to work on the lead time, which was shortened to 15 days. They had a fixed deadline because they wanted to launch this collection when the new website goes live.
 
[The outcomes]
EverLighten believes that everything is possible when you work hard and understand the value of clients. Our team works round the clock to fulfill their commitments. Finally, we delivered their high-quality products in a given time without compromising on fine details. Hummingbird was impressed by our teamwork and dedication. They spoke highly of our products and services. They told us that they were lucky to find us and work with us.