Medical school - Giesel School of Medicine
|
Jul, 13 , 21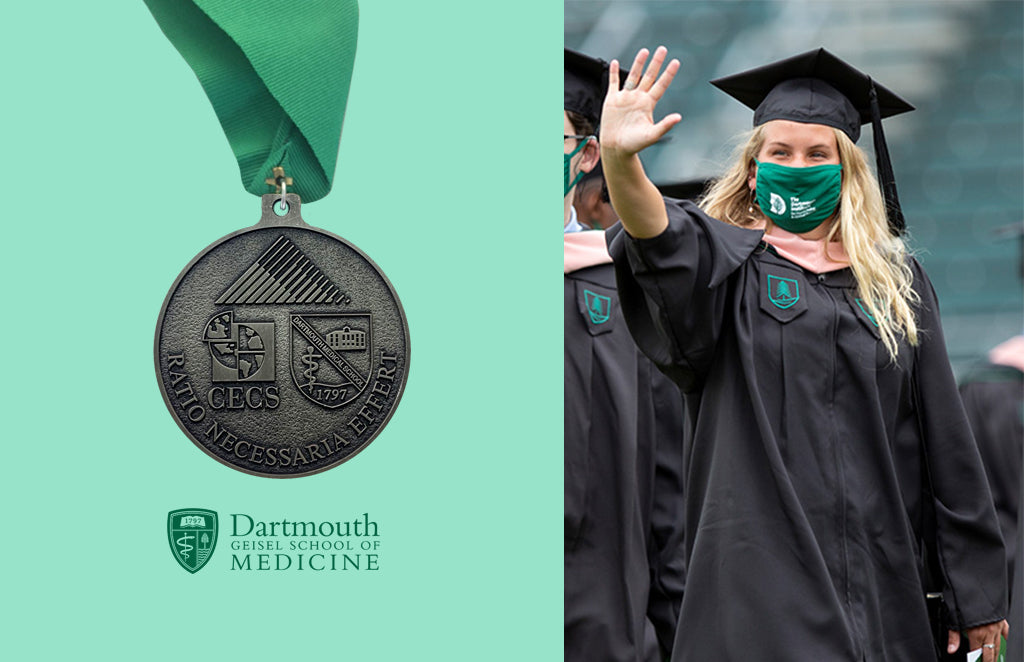 [

About Geisel School of Medicine

]
The fourth old medical school of America, the Giesel School of Medicine at Dartmouth is an Ivy League Research University. It was founded in 1797 and listed in America's top medical schools. The students of the Giesel School of Medicine are serving globally by improving healthcare. They are known as the leading school of medicine for providing medical solutions by innovating and upgrading. The basic approach of the Geisel School of Medicine is to generate and spread new knowledge that inspires more effective treatments and helps in the betterment of health everywhere.



[ What are they looking for ]
As convocation day comes once in a life, The Giesel School of Medicine planned to make it memorable by giving specially customized medals for each student. They reached us when they were looking for a high quality customized medal supplier that can partner them in designing and delivering them at the desired deadline. They wanted a vendor that is master in producing customized medals, creative, adaptable and understands their requirements.



[ What we did for them ]
We decided to make an honest effort to deliver the most satisfactory customized medals to the Geisel School of Medicine. They were really new in dealing with customized products, so our medal specialists introduced them to the world of customization with every single unpredictable detail. We persistently informed them regarding the different sizes, styles, colors, materials, strips, and packaging of custom medals. The communication was fruitful, and we resolved all of their queries smoothly. We meet their requirements by providing the best service and product. After confirming the patterns, we manufactured their custom medals. They were satisfied with the sample's design and quality we delivered, which was beyond their expectations.
Then, we started the production process immediately as the details of the custom medals were too complicated and required a long turnaround time. Our staff worked continuously and accelerated the production process to meet the deadline. Finally, we delivered their high-quality products in a given time without compromising on fine details. They were really impressed with our product and administration.



[ Outcomes ]
We manufactured over 50 custom medals for The Geisel School of Medicine. Meghan sang (The designation) exceptionally commended for our custom medals. She said that the custom medals came out perfectly and were delivered immediately to meet the short deadline. At EverLighten, 100% customer satisfaction is our priority. We are passionate, energetic, and willing to deliver the best items to our customers as per their needs and requirements.