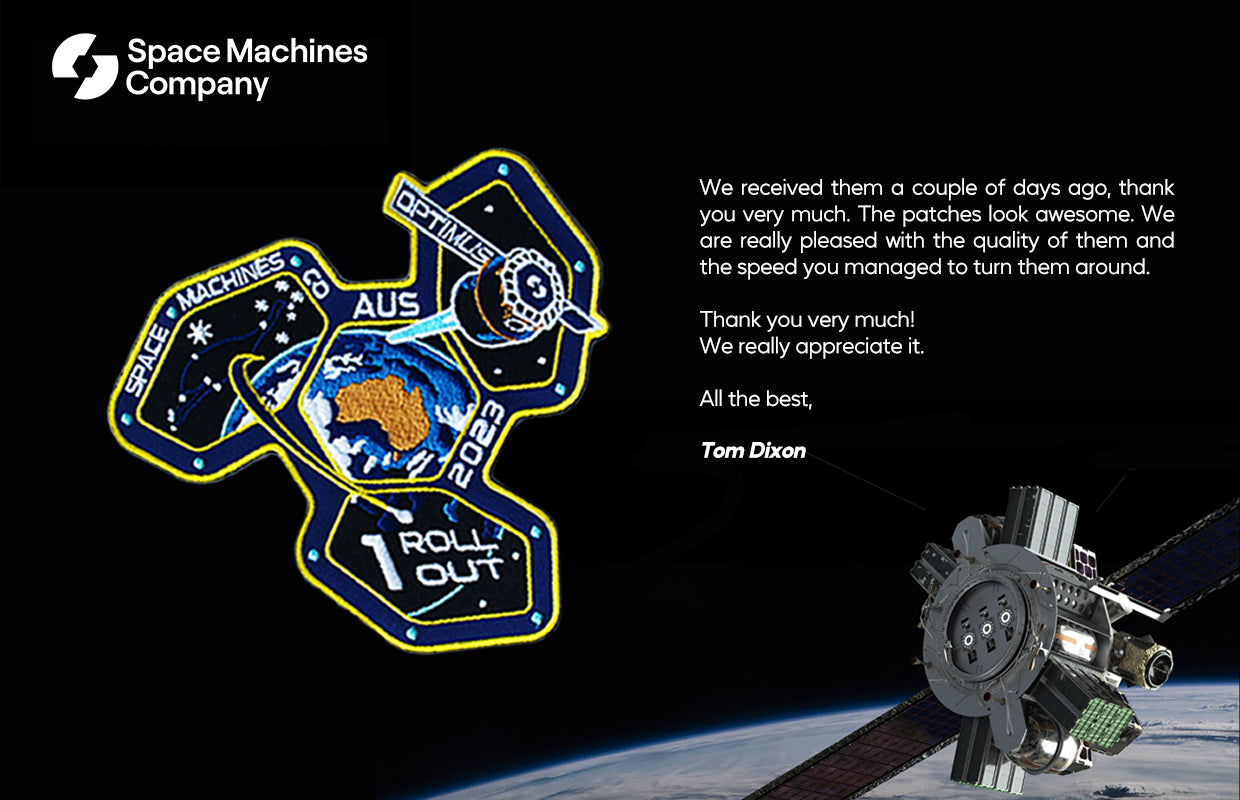 [Summary]
The patches look awesome. We are pleased with the quality and speed you turned them around. - Tom Dixon, Space Machines Company
EveLighten is thrilled to help Space Machines Company create custom patches for their upcoming space mission. Tom Dixon contacted our team to manufacture embroidered patches commemorating their journey into space. The project was exciting and challenging because of its complicated design. However, our team rose to the occasion and adapted to the challenge. We created custom products to meet customer needs - as we always have.
[About]
Space Machines Company is a revolutionary company to provide fast, precise, and reliable access to different orbits. They are helping build a space economy with in-space logistical solutions for near-earth and deep space. The company is building a robust space transportation network through transporters, servicing, and fuelling cost-effective and available on-demand for last-mile cargo transport in outer space.
[What they were looking for]
They wanted to create custom patches for their employees and upcoming mission next year. Before contacting us, they connected several manufacturers but were not satisfied with the quality. The design was complicated, and manufacturers - unlike EverLighten - did not have the technical expertise or experience to handle such projects. Additionally, they wanted the custom patches in small batches with a fast turnaround time.
[What we did for them]
The patch design was intricate, with lots of small details. They had specific requests for the letters' size and clarity. However, it was challenging to see the details; it was also ruining the design. Our expert team has handled such projects and suggested using 4-mm lettering. It made the patch legible and the design lovely. We also offered them various samples to check the effects.
[The outcome]
Since the project time was tight, our team worked overtime creating mockups and samples round the clock. After many back-and-forth communications, they were convinced and asked us to create a mockup. We made the sample in less than 72 hours - the usual time for such complex designs is 7-days. After getting the nod to go ahead, our team created 500 high-quality custom patches in less than 10-days. They praised us for our quality, hard work, and speed. The project was fulfilling, and we are looking to see our patches in space.