custom patches
Girl Scouts of the Green and White Mountains
|
Sep, 06 , 22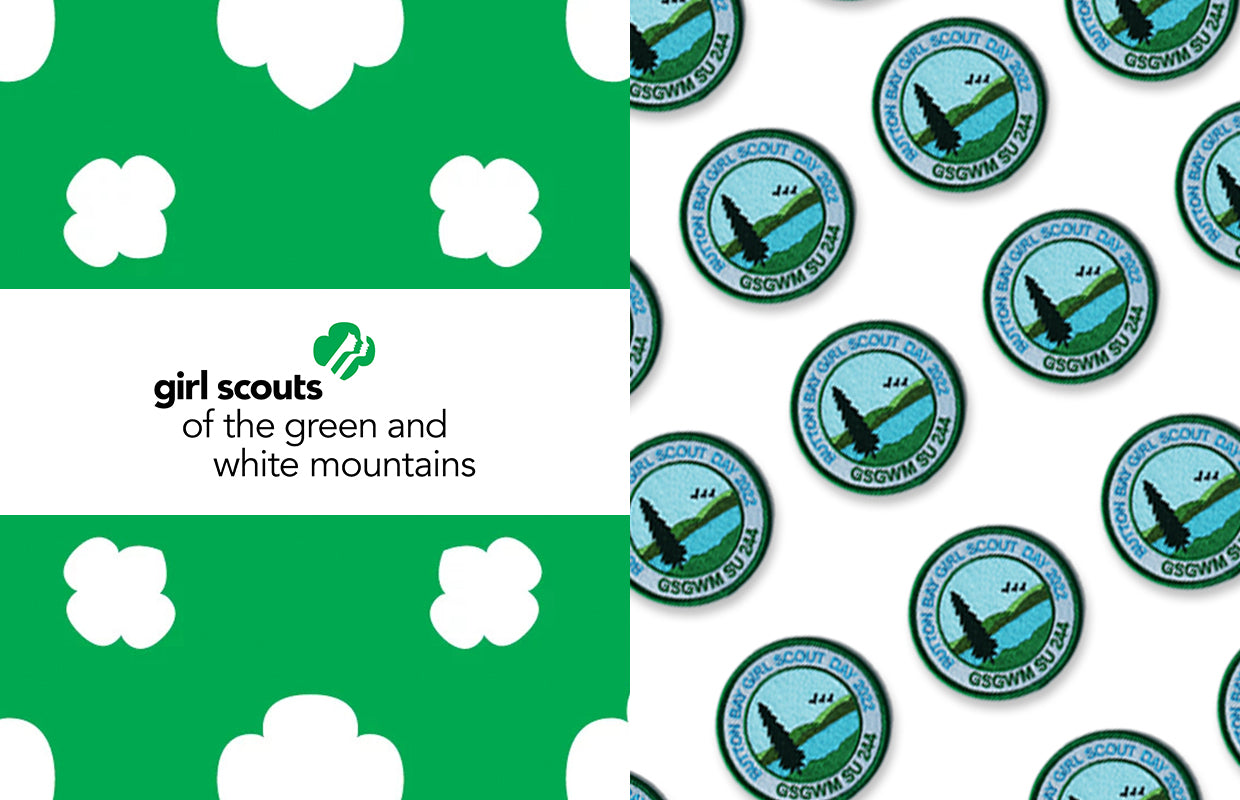 [Summary] 
EverLighten was grateful to help Girl Scouts of the Green and White Mountains create custom embroidered patches. Ursula Olender, Troop leader and Gold Award scout, contacted our team for their troop. The project was challenging and pleasing because of its intricate details. However, the team overcame those issues and delivered high-quality patches to honor their community work.
[About]
Girls Scouts of the Green and White Mountains are a prestigious scout group with a dream to bring life and work together to build a better world. They have coast-to-coast programs with girl scouts of all backgrounds and abilities to discover their strengths and meet new challenges. Trusted volunteers, mentors, and millions of alums back the group to find their voice and make changes affecting vital issues.
[What they were looking for]
They were looking to create custom embroidered patches with a merrowed border; they had other requirements, 100% thread coverage and iron-on backing. Ursula contacted many manufacturers before coming to us. Either they were unwilling to accept the order because of the small order quantity, or they could not create patches to meet Girl Scout standards.
[What we did for them]
Like the Girl Scouts, our company wants to help everyone. So, we accepted the order and challenge to provide the best custom embroidered patches. Our team made the sample and sent them for checking; it was the closest to the design possible. They confirmed the order. But, before the production, our experts found a small mistake. The letter color was somewhat different from the actual design. We made the change and sent it back to them quickly. They were glad and thanked us.
[The outcome]
After getting the confirmation for the second time, we went into production. We created high-quality custom embroidered patches to match the exact specifications. Our quality inspectors checked every patch before shipping to ensure they were flawless. All our efforts, hard work, and quality check proved worthwhile when they praised and thanked us. We hope the patches inspire and motivate future scouts.