Rocky Mountain College
|
Sep, 13 , 22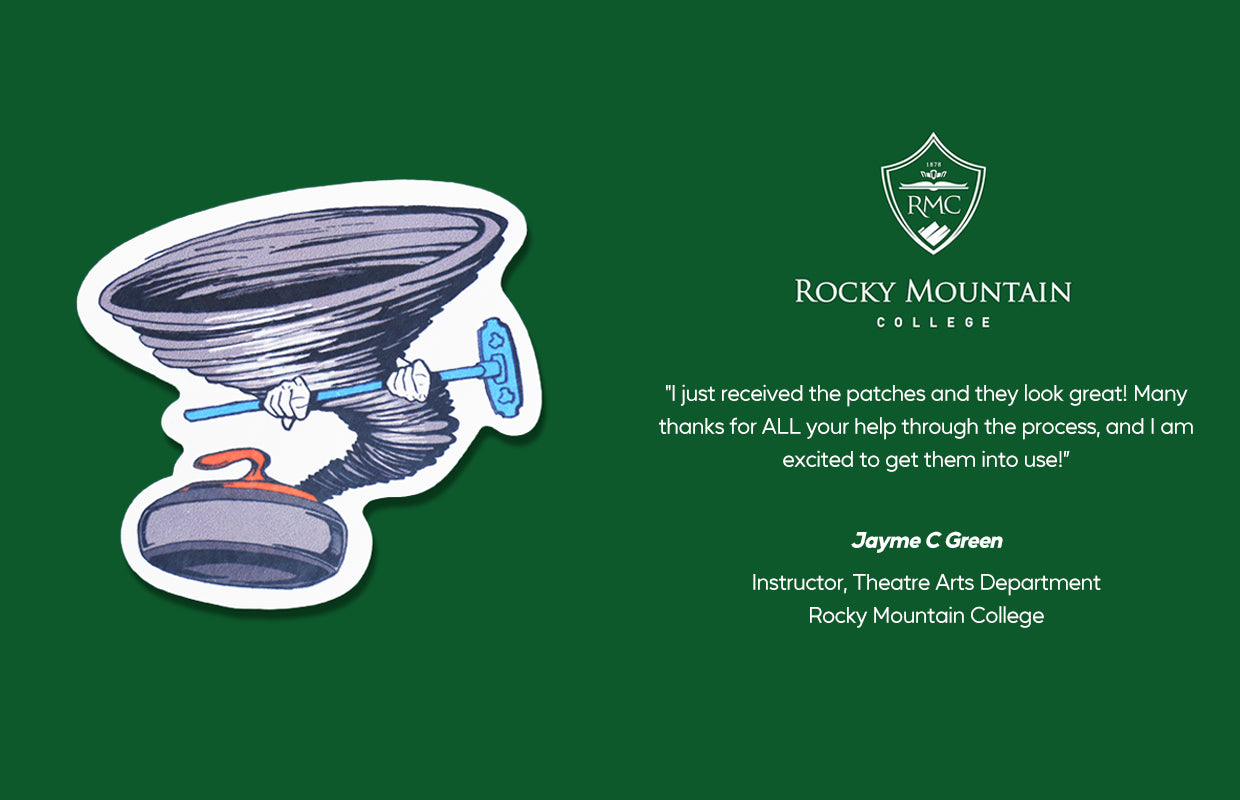 "I just received the patches, and they look great! Many thanks for ALL your help through the process, and I am excited to get them into use!"
Jayme C Green
Instructor, Theatre Arts Department
Rocky Mountain College
[Summary]
EverLighten helped one of the most respected art institutions - Rocky Mountain College - create custom patches for the theater club. The project was technically challenging, and we had to change our process and patch type. However, it turned out to be exactly like the design.
[About]
The Rocky Mountain College, founded in 1878, is the oldest in Montana. It is a private liberal arts institution focusing on academic success and personal development. The college enrolls 1,000 talented students annually with various famous clubs, including athletics, outdoor recreation, music, theater, etc.
[What they were looking for]
Jayme C Green, the instructor of the Theatre Arts Department, was looking to create custom embroidered patches for their students. They contacted several manufacturers, but to no avail because the design was too complicated and a small order size. Most manufacturers do not bother with such orders because of no profit. But EverLighten is not like others; we accepted the order because we help every customer create their dream custom products.
[What we did for them]
The MOQ for such an order is usually over 500 patches, but we accepted the order - we help every customer. The customer initially requested embroidered patches, but her design is not doable for embroidery because of manufacturing limitations. Our team advised the customer to go with printed patches. At first, they were hesitant, but our team explained and provided all the advantages for choosing them. We even created a sample comparison to convince the customer. Finally, they agreed after seeing the quality.
[The outcome]
We created a custom patch with a white background and sent it to the customer. The customer confirmed the order, but our manufacturing experts found an error in the size. It was less than 4-inches; we created the sample again, in a day only, and sent it to Jayme. After getting a nod, we went into production and made high-quality custom patches for the prestigious college. They are 100% satisfied and look to working again soon.