MCN - Cobi Sewell
|
Feb, 08 , 22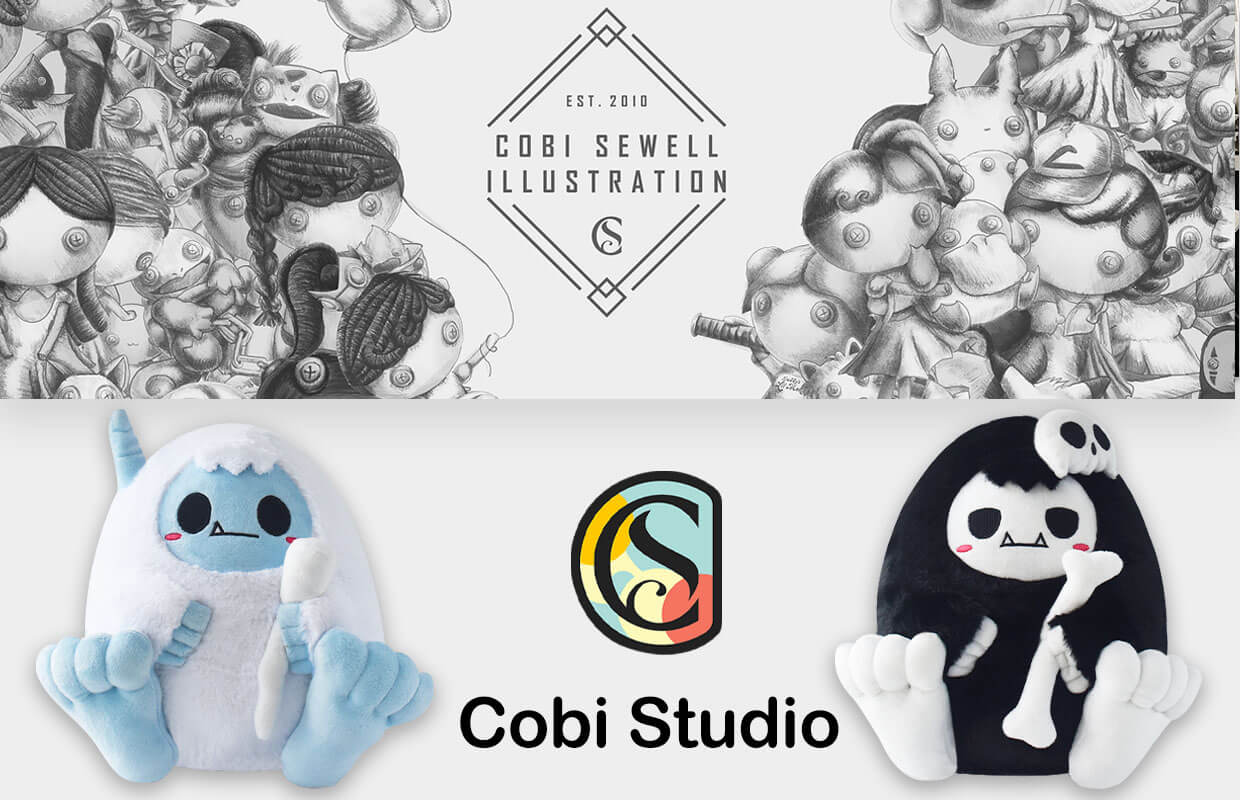 We are pretty happy to offer service to Cobi Sewell, helping them create custom plush toys. It was a challenge for us to develop innovative ways to achieve the look they were searching for; we made revisions in the design, materials, and details three times. Our efforts gave the customer 100% satisfaction, and now they have ordered from us once again. 
[About Cobi Sewell]
Cobi Sewell is a dedicated social media professional specializing in creative content strategies, social media & data analysis, brand image management, and marketing. He has vast experience creating entertaining and innovative social media accounts that grow audiences with active brand awareness. They offer various services for individuals, small businesses, and corporations.

[What They Are Looking For]
They were looking for 1000 pieces of adorable bigfoot sitting with their big feet holding a stick and leaf on the head, ten-inch plush toys. They were pretty precise with their need, wanting plushies stuffed with polyester and microbead blend for an incredibly soft and squishy feeling. After searching for a long time, they contacted us but were apprehensive about the quality and the service. 

[What We Do For Them]
We made the first sample according to the customer's picture and sent it to him. He wanted some changes in the fabric because he wasn't satisfied with the look he wanted to achieve. He asked us to change the toy's material and added more details about the shape. We provided him with three different fabrics, each different hair length. The customer liked the work we were doing, and he appreciated us for the job, saying we were pretty professional. He confirmed the fabric with the most extended hair, as it was the look closest to the image. However, there were technical difficulties with the microbeads. It wasn't possible to use microbeads, our design experts explained to the customer. The customer was quite happy with the open communication as he didn't want the toy to be floppy. Afterward, we sent the second sample, but the customer had another design change in mind. He added a stick and a leaf to the toy's hand; it was a complex design, but we took it up to the new challenge. Our experts perfectly designed the leaf, but we communicated color differences to the customer in the stick. We made a third sample and sent it to the customer. 

[The Outcome]
Finally, they were happy with the sample and confirmed the order. We produced 1000 bigfoot plush toys and sent them to him. They liked our quality, service, and open communication. The customer thanked us for our service and patience; it meant a lot to us. At EverLighten, everyone is passionate about working for customer satisfaction. We put our heart and soul into creating every product.