Justine Arechiga - Bundle Birth
|
May, 25 , 22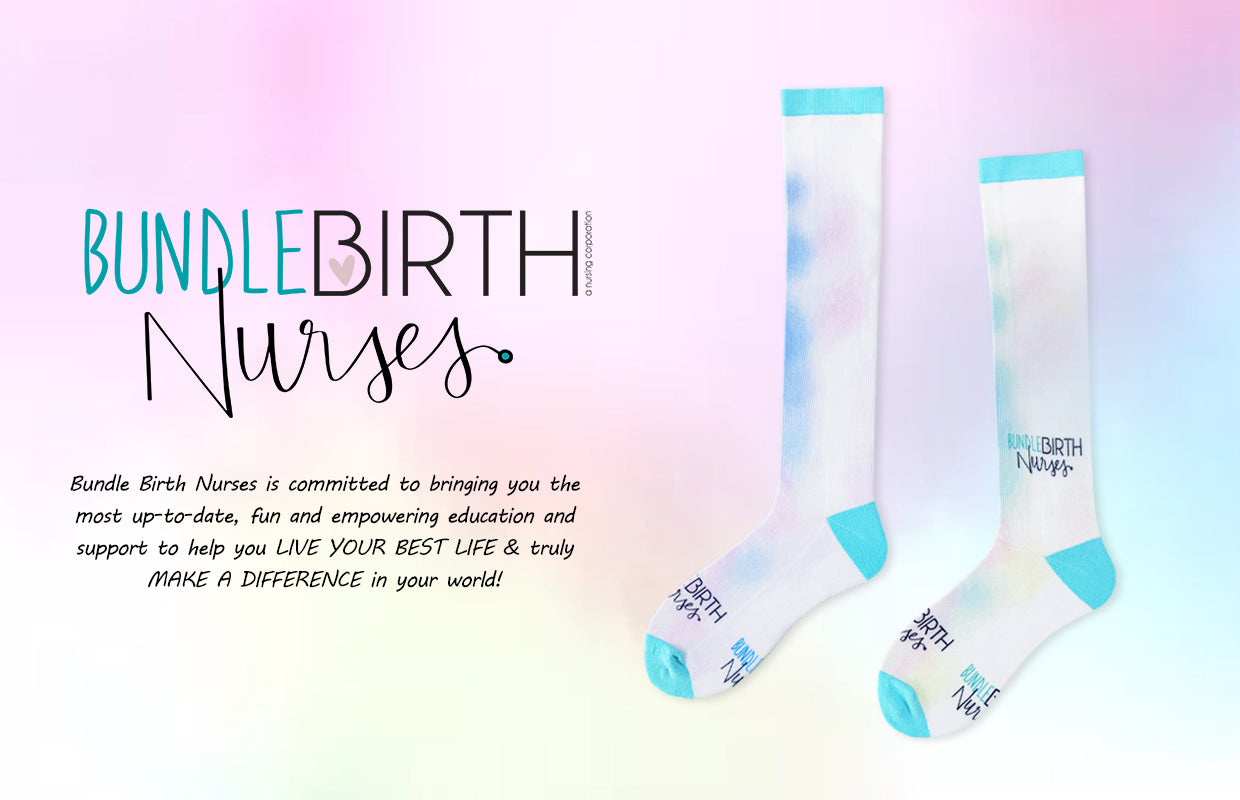 EverLighten is quite thrilled to help Justine Arechiga with her compression socks. She is the Director of nurses at Bundle Birth who wants to change the culture of obstetrics. It was a pleasing experience to partner with her to manufacture custom compression socks. Justine did not know the process behind sock manufacturing. EverLighten loves helping people - we have a rich history of assisting people in coming up with their custom products. Our team helped her understand every little detail and was patient with explaining everything to her. EverLighten started with the idea of helping people, and after receiving her orders, Justine was delighted with the quality. 
[About Justine Arechiga ]
She is the Director of Nurses at Bundle Birth, a nursing corp, a board-certified staff nurse, and a clinical instructor from Southern California. They are constantly questioning the status quo and pushing the needle in furthering patient-centered care in her unit and evidence. Justine realized early on that nurses can make or break their patient's birth experience, and she believes nurses can change the culture of obstetrics one patient at a time. Through Bundle Birth Nurses, Justine has made it her goal to empower nurses, so they see how big of a role they play in the birth room. She wants every nurse she comes in contact with to understand that they matter and what they do matters. 
[What they were looking for]
Justine was looking for high-quality compression socks in various sizes and colors for their team. Firstly, they could not find a custom sock manufacturer willing to accept their different sizes and colors orders, and printing on compression socks is more challenging than regular socks. They contacted several manufacturers but were not convinced with the quality they were getting. She found us via Google Search and contacted us after reading positive feedback from our customers. They had their doubts about the quality because of previous experiences. It was challenging to clear their doubts, but we did it successfully with our manufacturing and service quality. 
[What we did for them]
Our team had a product meeting with them, and we offered design, size, packaging information, and advice. Justine had little information, so our team explained every detail behind the process, materials, colors, strategy, etc. We resolved their doubts about sock size, design, and printed texts. Our team provided her with samples, but they wanted changes in the text placement, and we changed the text position according to their liking. 
[The Outcome] 
EverLighten's team applied the revisions according to their demands and sent the sample for approval. Finally, they were pretty satisfied with the samples and nodded to proceed with the production. After receiving the product, they gave us fabulous feedback and ratings; it made all our hard work worthwhile. EverLighten team is looking forward to working with them soon.