FRIENDS - CAMEO
|
May, 24 , 22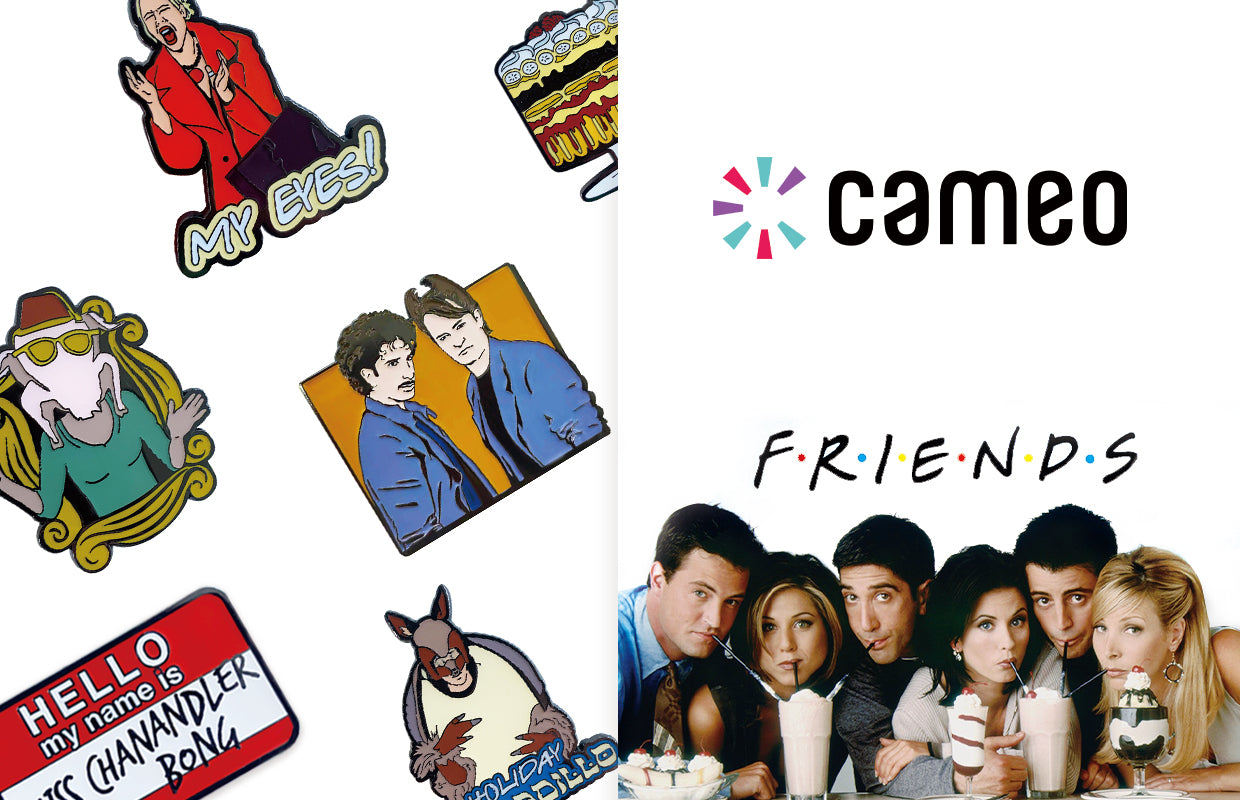 We helped one of the biggest and most recognized names in the world of entertainment - Netflix and Cameo- create their custom lapel pins for the series "Friends." It is one of the most iconic television shows of the 90s, and it was our honor to create products related to the series. We made pins in various designs, sizes, and colors. The project was pretty challenging, but they were 100% satisfied with the quality of the pins. We had to make many modifications, but, in the end, we surpassed their high standards. 
[About]
Friends - the hit and the beloved popular show was about to stream on Netflix and commemorate the occasion; Cameo wanted lapel pins. Everyone knows about the iconic show; there was a lot of pressure on our team to deliver on time while keeping the high quality of products. 
[What they were looking for]
They wanted lifelike images of the six iconic characters, i.e., Ross, Rachel, Chandler, Monica, Joey, and Phoebe, on lapel pins. Even after searching for a long time, they couldn't find a manufacturer that was able to satisfy them with the quality. They went through numerous websites, social media, and third-party for reviews and then contacted us. We had several discussions regarding their quality, style, size, and number. Although everyone knew the characters, no one ever tried producing them on enamel pins. 
[What we did for them]
Producing enamel pins is a work of art and technology requiring a mold for each pin. We started with creating technical drawings of the characters, formed the molds, and then asked for their confirmation. Our team made the samples after getting the nod. Although they were pretty happy with the design, they wanted to change some colors. We changed the colors and then sent the design back to them. This time they wanted to change some line details in the pins, and our team made the third revision and sent a physical sample to them - usually, we only send images for confirmation for enamel pins. Finally, after three modifications - each for free - they were satisfied with the quality. 
[The Outcome]
We created lifelike-looking enamel pins doing justice to the iconic characters. Cameo was delighted with the quality and showered us with positive reviews. Although we made three modifications, it was worth the effort. Our team provided warm service and high-quality pins meeting every challenge and their demands. The project was pretty close to our hearts, and we put our souls into creating every pin.
We are looking forward to working with them again.