Google Pixel Event: Success Story- Jeremy Lin & Simu Liu | EverLighten
|
Jul, 29 , 23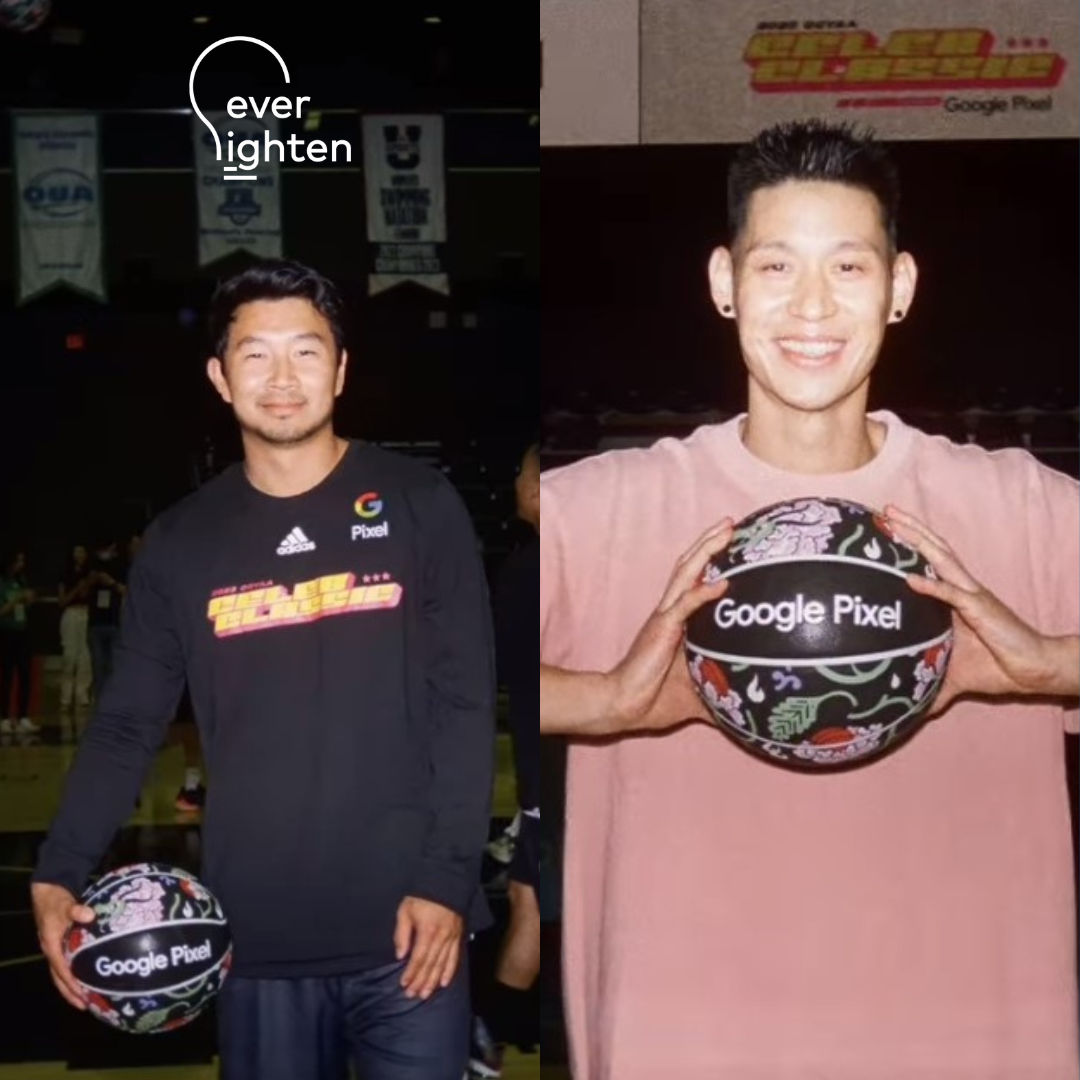 Summary

EverLighten's moment in the spotlight came when Tiffany Ling, representing cossette.com and magiccircleworkshop.com, needed 150 custom basketballs for a high-profile Google Pixel celebrity basketball event for the youth and community featuring NBA player Jeremy Lin and Hollywood star Simu Liu. 
The event attracted celebrities, media, and public attention, making the quality of the custom basketballs a crucial aspect. EverLighten rose to the challenge and delivered exceptional products, impressing everyone, including Jeremy Lin and Simu Liu, and solidifying our reputation as the go-to manufacturer for top-notch custom items.


About

Jeremy Lin gained fame during the 2011-2012 NBA season as an undrafted player from Harvard University, becoming known for his remarkable stretch of games known as "Linsanity." He played for several other NBA teams, including the Houston Rockets, Los Angeles Lakers, Charlotte Hornets, Brooklyn Nets, Atlanta Hawks, and Toronto Raptors. 
 Simu Liu is a Hollywood actor renowned for his role as Shang-Chi in the Marvel Cinematic Universe film "Shang-Chi and the Legend of the Ten Rings." He also played one of the Ken in the latest Barbie film. He is an advocate for diversity and representation in the media. 
Tiffany Ling represents cossette.com and magiccircleworkshop.com, strategic partners known for their integrated brand experience services.


What They Were Looking For

They sought a reliable manufacturer capable of delivering 150 units of size 7 custom basketballs within a tight deadline for the Google Pixel event. EverLighten's expertise in producing various custom products and their track record of meeting challenging demands made them the ideal choice for this unique order.


What We Did For Them

Upon receiving the order, EverLighten promptly initiated work on the custom basketballs. Overcoming initial design challenges, the team proactively sought approval to create a sample to meet the deadline. Acting on customer feedback, we quickly revised the artwork and colors. The manufacturing of the 150 units commenced, and EverLighten organized the delivery into two batches to ensure a timely arrival.
The first batch of 75 units was expedited without additional cost to the customer, arriving just in time for the event. EverLighten collaborated with the customer service team to facilitate smooth customs clearance, providing instructions for a seamless delivery experience.


The Outcome

EverLighten's dedication and efficient production process enabled them to deliver the first batch of custom basketballs one day before the deadline. The event was a huge success. The products met the highest quality standards, leaving everyone, including Jeremy Lin and Simu Liu, delighted with the seamless experience and exceptional service provided by EverLighten.

The successful collaboration with Tiffany Ling for the Google Pixel event underscored EverLighten's commitment to delivering top-of-the-line custom products, meeting tight deadlines, and consistently exceeding customer expectations. This achievement catapulted EverLighten into the limelight and solidified its position as a reputable manufacturer sought after by prominent brands and influential figures alike.