Amy Hansen's Custom Printed Socks- By Light Professional IT Services| EverLighten
|
Aug, 07 , 23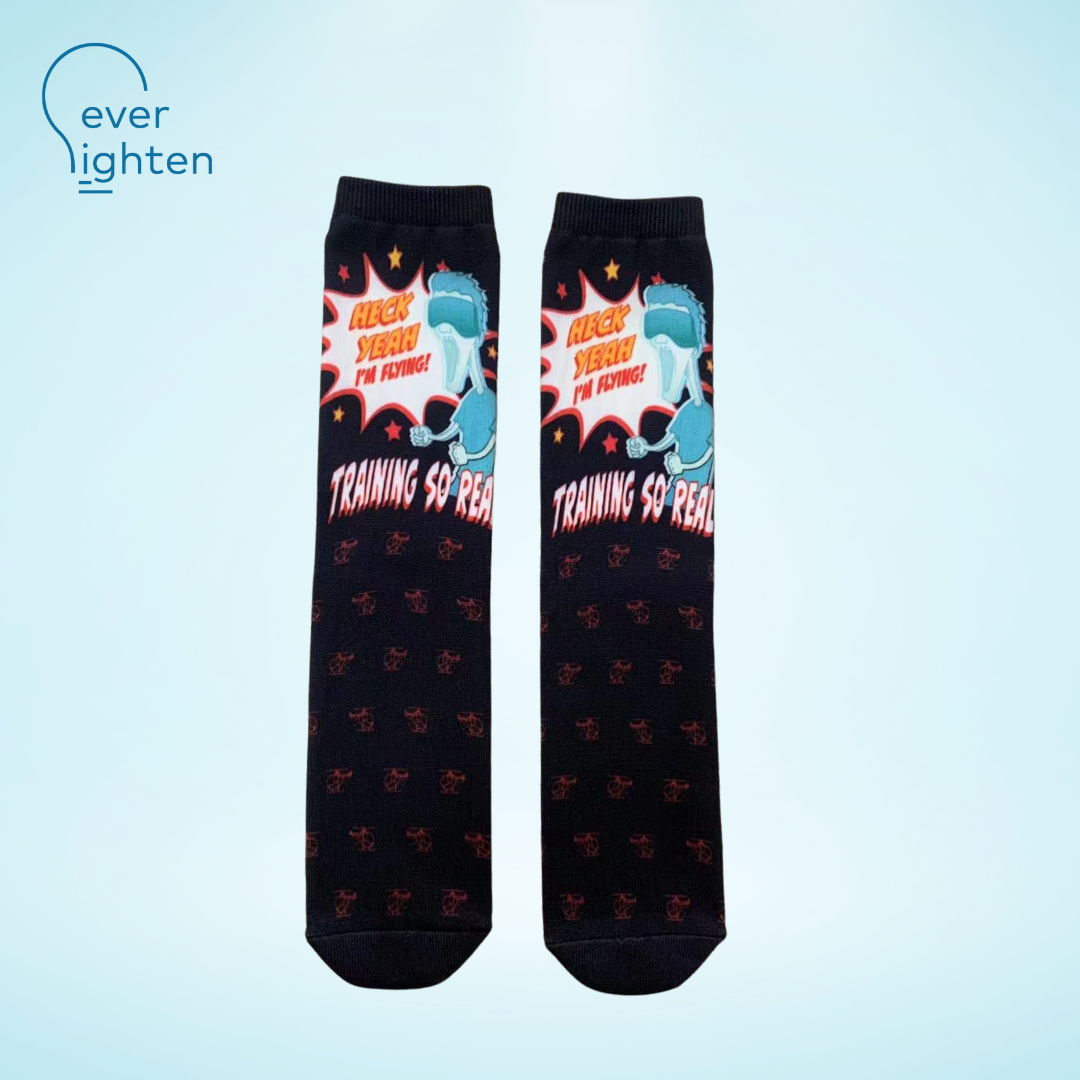 Summary

EverLighten's triumph came when Amy Hansen, Director of Marketing at By Light Professional IT Services LLC, sought 500 pairs of custom-printed socks for giveaways. Despite facing technical challenges with the original design, EverLighten's dedication and collaboration with Amy resulted in a revised design that exceeded expectations. The successful delivery of the first batch of socks led to a repeat order, solidifying EverLighten's position as a trusted manufacturer of top-quality custom items.


About

Amy Hansen is the Director of Marketing at By Light Professional IT Services LLC, renowned in the IT industry for its service excellence. Their passion for providing top-notch giveaways to promote the brand led them to EverLighten, a reputable manufacturer known for its expertise in producing various custom products.


What They Were Looking For




They contacted EverLighten with a request for 500 pairs of custom-printed socks. The purpose was to use these socks as giveaways to promote the company. The design was essential to reflect the brand's identity and ensure the recipients liked the socks.


What We Did For Them

Upon receiving the order, EverLighten commenced work on producing the custom-printed socks. However, during the sampling process, it became apparent that technical limitations made it challenging to achieve the desired outcome with the original design featuring red lines. Instead of proceeding with subpar results, our team proactively communicated with them to address the issue.
In a collaborative effort, they agreed to a revised design that omitted the red lines while maintaining the overall aesthetics of the socks. EverLighten swiftly produced 500 pairs of crew socks, ensuring the final design met their expectations and aligned perfectly with the brand's image.


The Outcome

EverLighten delivered the first batch of custom-printed socks in time for their planned giveaways. Amy and her team were ecstatic with the exceptional quality and appealing design. The seamless experience and top-notch product provided by EverLighten exceeded their expectations, leaving a lasting impression on the company and its clients.
Thrilled with the success of the first batch, they placed a repeat order for an additional 500 pairs of custom-printed socks. This reordering demonstrated their satisfaction and confidence in EverLighten's ability to deliver outstanding products and services.