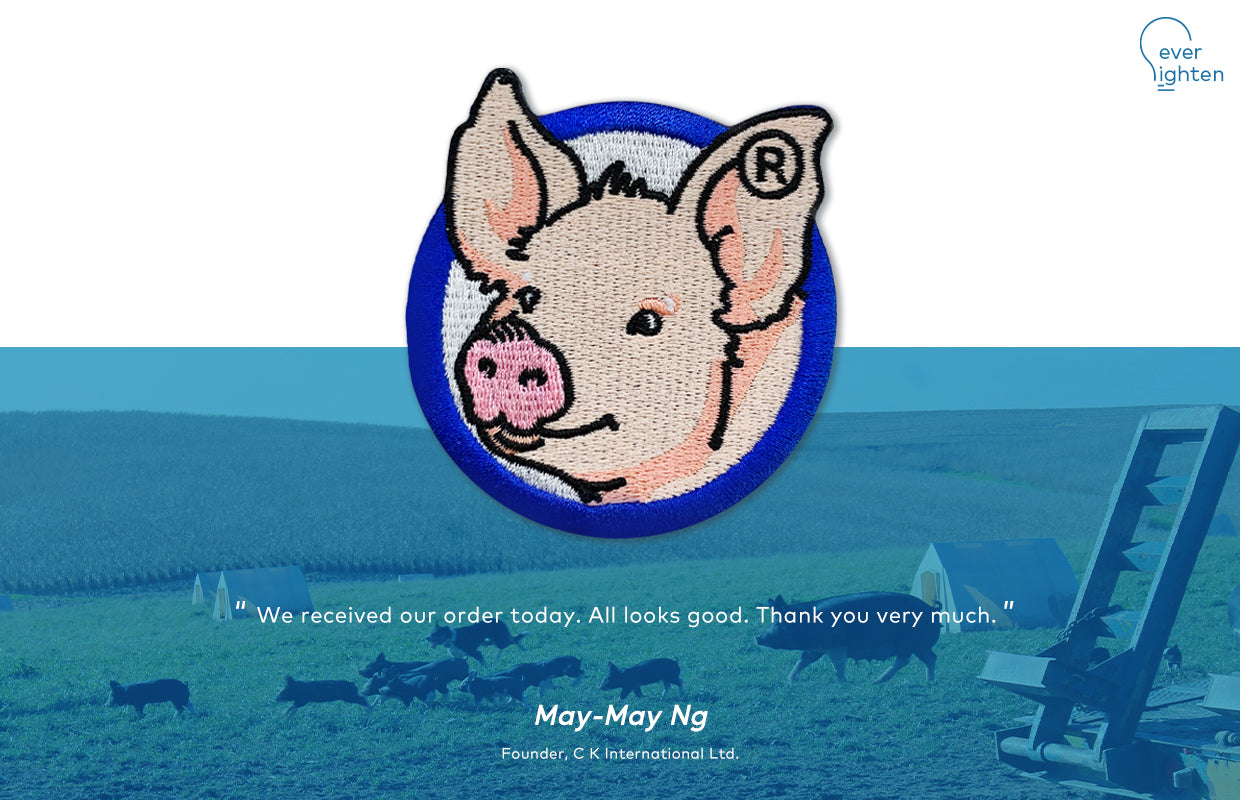 We received our order today. All looks good. Thank you very much.
May-May Ng
Founder, C K International Ltd.
[Summary] 
EverLighten created custom embroidered patches for CK International Ltd. It was a uniquely challenging project - they were extremely particular about patterns, colors, shades, border thickness, and quality. However, our experts satisfied them by producing the exact patches they wanted using their expertise and experience.
[About]
Established in 1994 and located in West Des Moines, Iowa, C K International, Ltd. is a trustworthy trader of high-grade pork products and pigskin. The market spans ten countries ranging from North America to Europe and Asia. They have built a strong relationship with local farmers and use knowledge and insights to serve customers.
[What they were looking for]
They wanted custom patches as promotional items for their company and sent the logo to us. At first, they were unsure about the type of patches they wanted. We provided her sample images of different patches, the materials, and the prices for each. She eventually settled for custom embroidered patches. They had a long list of requirements: 2.75 * 2.5 inches, with an embroidery border, 100% thread coverage, no backing, and sew-on. They also sent a reference image of how the patches should be cut and wanted laser cut without a visible border.
[What we did for them]
We revised the mock-up several times until the customer was satisfied. After placing the order, we made the first sample. Our team modified the first sample because they were dissatisfied and provided a list of revisions. We created the second sample after the feedback. They liked it better. However, they were not 100% satisfied with the colors and asked for a few minor revisions. Our team made the third sample. This time they wanted to see the patches in person.
[The outcome]
We shipped the revised sample to her, and this time they were satisfied. We then proceeded with bulk production and completed the order within one day! Usually, the time for such orders is about a week. The customer received the patches and was very satisfied. Our team showed extraordinary communication skills and expertise to meet their every little need.