#CustomProducts, About EverLighten, custom manufacturing, Custom Medals, Custom Patch, custom products for employees, Custom Sock, Custom Socks, Custom Stickers, Custom Sweaters, Custom T-shirts, Premier Sock
What Custom Products are Most Effective for Employees?
|
Jul, 31 , 20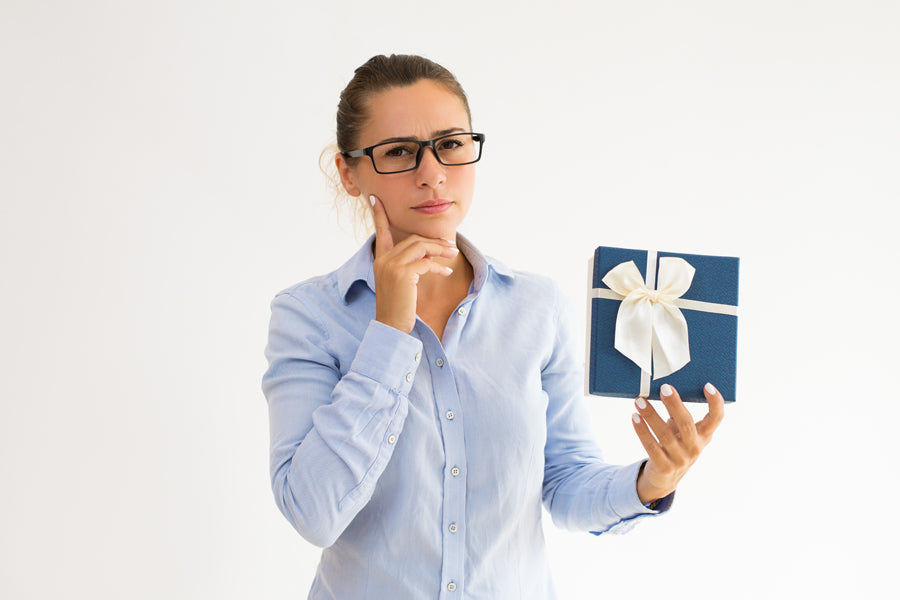 What Custom Products are Most Effective for Employees?
If your company wants to choose promotional products (such as lanyards, T-shirts, drinkware, or other trendy items) to distribute to current and potential employees, custom products can be a positive and powerful choice to enhance the company's overall image and workplace culture.
Custom products may be an important part of workplace culture throughout the entire employment life cycle of your staff. Custom products can not only improve the company's image, but also promote the spirit and morale of employees at every stage.
What Makes a Good Employee Welcome Gift?
The development of your business is partly based on the employees. Therefore, their happiness should be the top priority. It is very simple to express how much you value them only by an appreciation gift. If you choose a high-end gift for your employees, it is not as important as expressing your appreciation for your employees' time, energy, and loyalty on a regular basis.
The welcome gift should not only convey the company's image but also be useful to employees. Here are some popular custom products for your reference, all of which provide excellent options for this purpose:
Custom Lunch & Cooler Bags
It is a great way to make custom lunch and cooler bags with your company logo for employees, which they can bring to work every day. You can ask them to fill their information about your company's health plan and pack gift cards or some healthy snacks in your custom lunch and cooler bags for the new employees.
A custom water bottle or coffee cup with the company logo is a great gift as a welcome gift for new employees. Portable custom water bottles are essential in any office environment because most people drink water every day. Besides, many employers provide employees with fresh and chilled water. Consider pairing a custom mug, glass or water bottle with a gift card to a local coffee shop or juice bar to get a gift that will definitely impress the new employees.
Custom Pens and Custom Notebooks
Custom pens and notebooks are great gifts for new employees. On their first day, they must need to take notes about important information. It is a perfect idea to give them custom pens and custom notebooks to write down reminders. Also, new employees will feel honored and appreciated to join your company after receiving these unique custom pens and custom notebooks.
It is an innovative idea to give away custom socks to new employees. As everyone wears a pair of socks every day, you can customize with your company logo of different height for your employees so that they can wear these custom socks all year. In addition, you can design different styles for them to choose from.
Custom patches are one of the most popular gifts among employees. These small items can be decorated on bags, pants, T-shirts and anywhere you want. They are not expensive but really practical. In addition, these custom patches can be gifted to their children.
What Makes a Good Employee Appreciation Gift?
You don't have to show your appreciation to your employees on a special day. You can surprise and delight employees at different times throughout the year. This is a way to appreciate the value of your team, which is an important part of employee retention.
For example, the management in hospitals should recognize nurses who are in high demand in a medical environment throughout the year due to their hard work, not just during Nurse Week. And teachers love to be appreciated with thoughtful education giveaways not only during the National Teacher Week but also throughout the school year.
Here are some popular custom products for your reference, all of which provide excellent options for this purpose:
Tech Accessories
Tech accessories, such as phone grips, phone stands, charging cables, chargers and power banks, are excellent choices for employees as gifts because employees can carry use of these practical items in daily life.
Custom branded apparel, such as custom T-shirts, custom hoodies, custom flannel shirts and sweaters, can boost the development of your company culture and improve the company's image. Embroidered sweatshirts and jackets are always popular apparel choices, especially when you choose brand names that your employees like.
Custom stickers are extremely convenient for employees, which are small and easily portable. They can place these custom stickers on the computer, notebooks, mobile phones, and anywhere they like. Once they are attached to any article, these custom stickers will stay for a long time and not loosen up even in harsh weather, which can remind them of the appreciate day and encourage them to work hard.
Like custom stickers, custom pins are popular among employees. Although they are small but very practical, which can be placed in jackets, bags, shoes, etc. Custom pins are the ideal method to advance your business, increase awareness, and energize your employees.
Where to Buy These Custom Products?
There are some good manufactures to create custom products. But today I want to introduce you to a reliable company named EverLighten. Here are 4 advantages of this company:
Various Kinds of Choices
EverLighten is the main retailer of custom products. We are offering a wide range of custom products, such as custom apparel, custom bags, custom cloth face masks, custom drinkware, custom hats, custom medals, custom patches, custom socks, etc. EverLighten can try our best to customize everything you need.
Professional Team
At EverLighten, a team of professional and experienced designers are dedicated to offering the best quality work regardless of how much your budget might be. With our group of capable designers, satisfying custom products of high-quality will be definitely produced.
Perfect Service
Here at EverLighten, we are glad to offer the biggest accessible determination of custom products anyplace! We will work legitimately with you to build up your customized products all through the entire procedure beginning from its first phases to the final product. Our custom products make certain to be unique. We can reproduce your current design/logo or make new fine art at no obligation.
Satisfying Products
As a leading custom manufacturer, EverLighten's custom products make certain to accommodate your gift-giving needs with years of experience. We are here to furnish our clients with the most excellent items at affordable prices.
For more info, please visit our website www.everlighten.com.
Tags:
#CustomProducts
,
About EverLighten
,
custom manufacturing
,
Custom Medals
,
Custom Patch
,
custom products for employees
,
Custom Sock
,
Custom Socks
,
Custom Stickers
,
Custom Sweaters
,
Custom T-shirts
,
Premier Sock