custom patches
Use Vector art to create highly-detailed custom embroidered patches
|
Sep, 14 , 22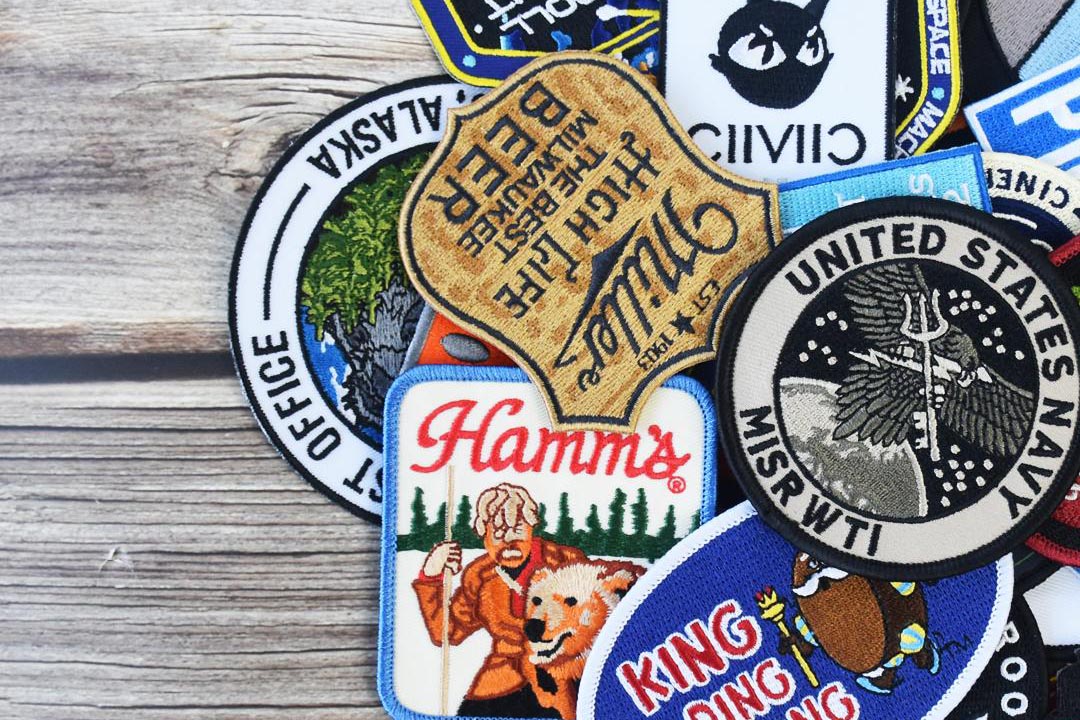 A detailed design is a key to creating high-quality custom embroidered patches. But how can you design one with lots of details? The answer is vector art. As you scroll through the internet, you might have seen highly complex and detailed images; those are vector art. The blog will provide you with the benefits of using them for custom patches. Let's start with the basics.
What is vector art?
Designers create vector art using thousands of small shapes and clean lines known as vectors. It results in more aesthetically pleasing designs. They use mathematical formulas to define points in two-dimensional space and connect them by curves. We get a clean and cohesive image that can display the artwork electronically with no quality degradation. You can customize the design endlessly for
custom patches
. It provides 100% control over how your logo will appear because you can manipulate each element separately. When decreasing the size, you do not have to worry about fidelity issues like gradients becoming blurry. The bottom line: your custom patches will contain the exact details.
Types:
There are dozens of vector file formats, each with its unique uses.
AI stands for Adobe Illustrator and is the most popular format for design, including custom patches. It is used for print and digital, like logos, and is suitable for creating complex illustrations.
EPS stands for Encapsulated PostScript and has been around for a long time and used for print designs. It is an old vector graphic type that does not support transparency like modern file types. If your custom patch design contains transparent elements, do not use it.  
PDF is an acronym for Portable Document Format. They use it to exchange documents across platforms.
SVG stands for Scalable Vector Graphics format. They used it to create captivating visuals for websites.
How can your custom embroidered patches benefit from vector artwork?
Is there more frustrating to spend hours designing
custom patches
, only to find out they look terrible after finishing? Many people and businesses struggle to create high-quality artwork for patches. Vector art can help you create captivating designs easily.
It is scalable

:You can enlarge or reduce the size without worrying about quality degradation. If you have a large patch design with lots of details, it will remain sharp and clear; not possible with traditional artwork methods.
Easy to edit:You can easily change your custom patch designs without starting from scratch. Changing colors, shapes, and texts without affecting the image quality is easy.  
It is versatile:You can use it for any custom patch size, from small to large. For example, martial art custom patches are 3-inches, and biker patches can range from 4 to 12 inches. They keep every little detail despite the size.
Print-friendly:They are valuable for printing, and every patch type, including printed patches.
Precise and professional:Unlike raster graphics, the vector provides sharp and crisp designs without blurry details and visible pixels. The clean design allows patches to be much more aesthetic than other forms. They also look more professional.
Creative:you can customize any patch with vector graphics without worrying about resolution or how the image will look on various patches and sizes. It allows your creativity to shine without compromising on quality.
Suitable for every niche:it is ideal for every industry, like military, police, martial arts, biker clubs, plumbers, auto shops, etc. People can also use it for personal patches on hats, t-shirts, jackets, jeans, shoes, etc.
Vector designs give you freedom, but keep these three vital things in your mind when designing custom patches:
It should be clear:Your custom patch design should not be messy. A cluttered patch makes it challenging to read because of many redundant elements. You should not use lines and details just for the sake of it.
It should be simple:Making custom patches is about simplicity, and you do not need complexity. Simple shapes get the work done more often than complex or fancy ones.
It should be bold:keep your custom patch design bold for lines and nodes to click together. Use complementing colors to ensure they are aesthetic.
Why should you avoid Raster images to design custom patches?
Image enlargement and enhancement: The final results are inferior for scaling the raster images when designing
custom patches
. Enlarging the image cause a significant quality reduction; you can not scale up a patch design without losing details.
Image file size: The entire image is stored, not only the outlines. It makes the patch design larger taking up more space.
Designing process: It takes more time and effort to render raster pixels. Editing and converting back into RGB value is also laborious.  
Cost-effectiveness: Since it takes a lot of time and effort to incorporate changes, the production, enhancement, and editing are more expensive.
Conclusion:
For the best custom patches, you need vector art and a reliable manufacturer who understands your requirements. Forward to EverLighten once you have created the artwork and saved it in a proper format. They have been helping startups, large organizations, schools, colleges, sports teams, etc., for over eighteen years.
Space Machines Company provides fast, precise, and reliable access to various orbits of the Earth. They were searching to create custom embroidered patches to commemorate their upcoming space mission and contacted several manufacturers but were not satisfied with the quality. The design was quite complex and had small batches with a fast turnaround time. EverLighten rose to the challenge and guided size and lettering - they suggested 4mm lettering. It made the patches more legible and the design clear. Since the turnaround time was limited, working overtime, the team created samples in less than 72 hours with all the changes - the usual time is 7-days. We delivered the order in a record time of 10-days before their event. They gave us five-star ratings and praise.
Read the entire story,
Benefits of working with EverLighten:
Best pricing: we are a dedicated factory for producing custom patches and not intermediaries; customers always get the best price.
Quality without a compromise: we use premium-quality materials and the latest processes.
Fast turnaround time: we provide the quickest delivery for every order.
24*7 support: you can contact us anytime; we provide round-the-clock support.
Real people, phenomenal service: EverLighten loves helping; we offer various options for every patch.
Free design help and unlimited customization: the custom patches will look as you imagined; we also provide endless customization.
No MOQ requirement: you can order as many patches as you need; we accept orders without a minimum limit.
Worldwide shipping: we deliver worldwide; customers can track their orders anytime with an order tracking tool.