Unique custom gifts for Valentines' day: Make someone fall in love with you
|
Feb, 11 , 22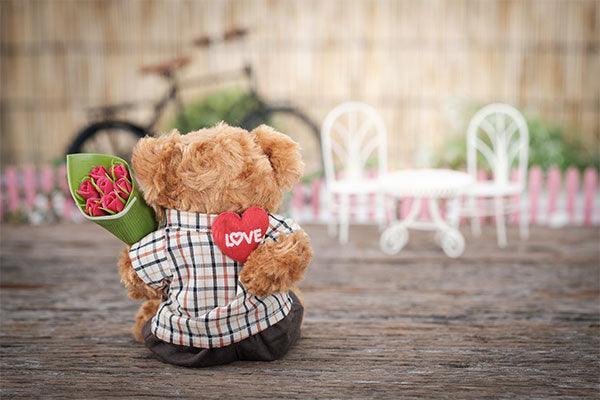 With Valentine's day right around the corner, people search for gifts for their special someone. The festival of love is one of the most memorable weeks. People celebrate with great zest and zeal worldwide and present gifts to show their love towards their partner. Giving and receiving gifts makes others fall in love and strengthen the bond. However, with time, gifting has lost its importance, and people gift merely as an obligation. They buy gifts only for the sake of it - dampening the whole idea of gifting. You can ensure your gifts stand out and have a special meaning and a backstory with them. Putting in the extra effort will get you more love. Custom gifts are one way of displaying your passion towards the receivers - it shows you will go the distance.
While a regular present can help fulfill the obligation of a gift, a custom gift will help you earn extra brownie points. It will strengthen the bond with the person you love. So, if you are planning to surprise or propose, you need to consider a custom gift. You know, your special someone deserves much more than a regular gift. If you are still uncertain, we are presenting to you some of the top reasons to give custom gifts for Valentine's day:
Custom gifts are fun
Regular gifts like chocolate flowers have become over-gifted and boring. Do you want to be like everybody else, or do you want to add some fun and novelty to your gift ideas? For example, plush toys are a good option, but imagine presenting a custom plush toy to your Valentine that has a special significance to them; this is undoubtedly a much better option. It would surprise the receiver when they unwrap the present, eliciting positive emotion and love towards you. And, don't think your gift needs to be serious; you can give something like a funny message on custom socks or custom keychains. It will exhibit your lighter side and people like those who don't take themselves too seriously.
Custom gifts are versatile
Customization is one of the most significant advantages of giving them. Using your imagination, you can transform any traditional gift into a masterpiece. They are versatile, and it's easy to showcase your creativity with them. With a few tweaks, you can easily customize according to the receiver's likings. These gifts will channel more emotions towards you from your special one. 
Custom gifts are unique
Each custom gift is as individual as your loved one, with distinguishable features like materials, colors, texture, and the idea behind it. A regular gift neither has a particular backstory nor emotions like a custom toy. Only two of you can understand how special they are to you guys. 
Easy to convey emotions
Custom gifts, unlike regular gifts, can express your genuine emotions to your significant other. It exhibits the effort you have put in to craft this unique piece, showing your feelings towards your Valentine. They will recognize the love, affection, and emotion you carry in your heart for them helping to make the bond stronger. 

They are more memorable
Custom gifts are more impressive than regular gifts. The emotion behind ordinary gifts dwindles quickly, but personalized gifts would be close to your Valenintnes' heart for a long time; they are worth the time and effort. 
Here are some helpful custom gift ideas to show your love and affection: 
Custom apparel: You can gift a wide range of custom apparel to your significant other like custom t-shirts, custom hoodies, sweaters, scarves, etc. You can print your pictures together and create a Couple- Apparel easily. Wearing couples' matching clothes is fantastic to showcase your love.
It is one of the fun ways to announce your relationship to the world. You are bound to get everyone's attention wherever you guys would go together wearing the couple's apparel. You don't need lengthy explanations; the attire clearly illustrates your love.
Even if you are not one of those guys wearing face masks, you can still show your love with V-day face masks. Whether you're getting ready for a romantic outdoor dinner at your favorite restaurant or want to indulge in a cozy night together, custom face masks will exhibit your care towards the special one. 
Nothing feels cozy like a warm, fuzzy custom sock. It is a fantastic way to lift your love quotient and make people feel special. You need to remember that romance and being romantic don't have to be expensive gifts - you can also express your love with unique custom socks. Simple, personal messages printed on socks are an effective way to express your love. There are many options, like casual knit socks, printed socks, dress socks, face socks, fuzzy socks, bamboo socks, etc. 
These socks fit great and provide extra comfort - just like you want your loved one to feel about you. For making it extra special, you can customize a special message. 
You can show your love with printed socks- they are easy to customize with unique texts or images. 
Imagine how your loved one will look and fit into your beautiful-looking custom dress socks. 
You can customize couple-socks like the t-shirts, or you can use their favorite pet's face on them. 
Fuzzy socks
The fuzzy socks are warm and provide extra comfort in cold temperatures like your hug. Using colors of love, i.e., red or pink, you can customize to show your love. 
These socks are as natural as your love; we create them from 100% organic materials for extra care.
You can present it as a standalone or other gift to express your love effectively. 
When we think of romantic gifts, we often don't give attention to drinkware. But, custom drinkware is a fantastic way of showing your love and care. You can customize your picture or message and gift according to your favorite beverage. For example, if they love coffee, you can gift coffee mugs; you can give them sports bottles if they are into fitness. Whenever they take a sip, they will feel positive emotion towards you. 
Simple, effective, customizable, and helpful - everyone needs keychains to organize their keys. Here are some romantic custom keychain ideas
Seashell keychain
Nothing is as romantic as walking with your partner on a secluded beach. A seashell keychain is a reminder of the colorful seaside throughout the year. You can personalize it even further with a special message and gift to your lover. 
Monogram keychain
One of the easiest ways to make people like you is using their name when you converse. A monogram keychain will help you achieve the same - all you need to do is write your partner's name or the sweet name you use to call them.
Pom-Pom keychain
These keychains are a fun and easy way to show your spirit. With some customization, you can make it helpful, like adding a mirror, so they don't need to go to the washroom every time they have to check their makeup. 
Photo keychain
One of the most romantic ways to show your love is by gifting a photo frame. You can take it up to another level with a custom photo keychain. All you need to do is go online and visit EverLighten and upload the photo along with some details. You will have a nice photo ring right at your doorsteps. There are plenty of options regarding shape, size, and materials. 
Heart keychain
What's a better way to express your love than a heart-shaped keychain. You can make it extra special by engraving your initials or message. 
Smartphones are now an intrinsic part of our lives.
Everyone loves their phone.
It's hard to remain far from them for a long time.
We spend vast amounts of money buying the latest phones, and it breaks our heart when it gets a scratch or back cover breaks. Your love stock will increase when you give your loved one a romantic custom phone case with a special message, picture, or name. 
Everyone loves plush toys, and it is so romantic to receive them. You can design custom toys to send your love eloquently. Don't limit yourself to only teddy bears; there are plenty of options to choose from - custom plushies, custom pillows, custom pet plush toys, and more. These plush toys provide comfort and, like a companion, when to the receiver when you are not with them. 
We hope you can pick one of the best gifts for your better half; however, it is not enough to gift any custom gift, and we hope your love will grow. It would help if you had high-quality custom gifts from a reliable manufacturer - EverLighten has more than eight years of manufacturing custom gifts. You can order without worrying about the minimum limit; they don't have a minimum quantity like other manufacturers. 
No minimum order: You can order as many items as you need; they don't have a minimum quantity and accepts every order.
Fast turnaround: Don't worry, even if you haven't yet ordered gifts, they have a dedicated factory ensuring you deliver on time. 
100% quality check: The manufacturing experts check every product's quality against stringent standards. 
Dedicated account manager: Despite the order size, every customer gets a dedicated account manager. 
Free design help: The in-house design experts help complete the final design for free. 
Order tracking: You can track your order anytime with an online tracking tool. 
Worldwide shipping: They deliver worldwide for free.
Pick the right gifts for Valentine's and make the day memorable for the rest of your life. Show your love and care with custom gifts by visiting EverLighten.com.