Gold-worthy lessons from Winter Olympics to build your brand
|
Feb, 11 , 22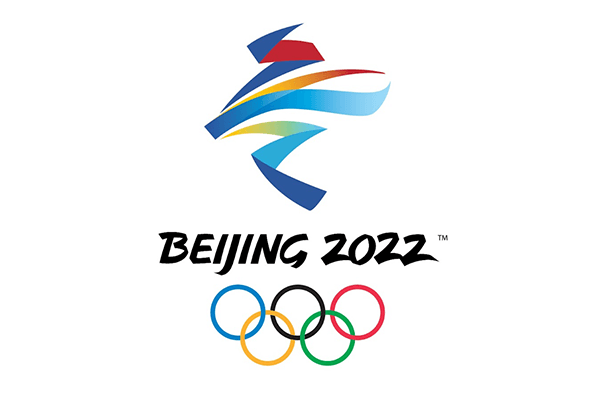 The Olympic games are the gold standard in everything from performance to marketing and building your brand. Despite the challenges of Covid-19, the Winter Olympics 2022 are finally taking place, and we all can learn many vital lessons from it. The games didn't become such an astounding spectacle - top athletes from all over the world testing their skills against each other - and millions of people watching on their devices in a short time. It took years of effort to reach where they are right now. Today, the Winter Olympics are held every four years in a different country - this year, it's taking place in China. But, when the ancient Greeks started the first Olympics, there were no separate winter and summer games. It was a single event with few suitable winter games. This year the athletes are competing in 109 events across 15 disciplines and the viewership of the opening day was 16 million in the US alone. 
Lessons you can learn from Winter Olympics and top athletes to build your brand: 
1. Set clear goals
Winning Olympics medals doesn't happen overnight; it all starts with a clear purpose, a plan to execute the goals, and massive consistent actions. If you are starting in business, it would be almost foolish to think you would be successful in 5-6 months - although it is not impossible. To get the most out of your marketing efforts, you need to do the same as these athletes do, i.e., setting clear goals, having an effective strategy, and executing steps. Whether winning a Gold or having a successful campaign, you need a crystal clear strategy. As the old saying goes, you can't hit the target if you don't know the target.
2. Build a brand
Olympics started small but became a huge brand attracting every country's attention to get a chance to host the games. They focused on building a brand to reach this status - people see the five rings and know its Olympic logo. There is a massive lesson for you - have a logo and promote it. Your business logo doesn't have to be fancy or artistic; it can be simple. Another important thing is having a mascot like the Olympic mascot - Bing Dwen Dwen is the Winter 2022 Olympic mascot. They make the mascots cute; it helps make people take note. The mascot is on the bed linen - as seen by the athletes sharing the pics - winners will also receive the mascot. If possible, have a company's mascot and giveaway to your employees on every possible occasion. For example, you can gift on achieving a target, work anniversaries, birthdays, celebrations, and even customers. It might not feel significant, but it does have a profound effect on your promotional campaigns; people seeing the custom plush mascot will become curious. Children will love them, creating a positive feeling about your brand in the receivers. 
 
3. Be consistent
An Olympic- athlete doesn't win medals overnight; they are consistent. They train for endless hours every day to reach world-class status, ignore distractions, and focus intensely on their goals. The same is true for your business; consistency will deliver results. Any campaigns work best when they are regular, omnichannel, focused, and continuous. As with the athlete's performance, some days it can go up other days it can go down - some of your promotional pieces might not perform well. However, in the long term, consistency matters - take a look at all the successful brands of today's market - it took years of consistent effort to become successful.
4. Test limits
Elite athletes aren't afraid to push themselves; they are looking for ways to stretch their limits and step out of their comfort zone. You need to wake your creativity, try out new tactics, and take some calculated risks as a business. Indeed, you will fail sometimes, but the rewards are enormous when the tactics work. For example, if you want to start your custom sock business, you need to explore the market, find out the styles and trends people are searching for, and deliver the same. Whether they are looking for crew socks or ankle socks are in demand. Don't be afraid to try new strategies for promotions like giving away logo socks or organizing charity events. 
5. Build on your strengths
Like successful Olympic athletes who work on their strengths as a business, you also need to identify your strengths and weaknesses. How are you unique from all the businesses around you? How would you solve the problem by finding a product/ service gap? What is good about your company? Answering these questions will get you started. 
6. Learn from the competition
Great performers don't live in a vacuum. They keep their eyes open for the competition; they learn from them. Knowing your competition helps save time and effort; you don't have to reinvent the wheel. Analyzing your competition helps to position yourself in the market as a business, and it provides you with extra motivation for new ideas and helps optimize your message. Just like Olympians perform better when the competition is more challenging, you can serve better. 
7. Connect with the audience
In competitive sports, having the crowd on your side makes a huge difference in tight situations. When the crowd cheers for an athlete, they get extra motivated to perform better. The same goes for business; connecting with your audience is essential for success. When creating your marketing strategy, you need to connect emotionally with your audience. One of the easiest ways to connect emotionally is custom item giveaways. You can start with a small budget on handing out useful products like custom keychains, socks, etc. Reward your regular consumers with discounts, offers, and exclusive deals. Try to focus on indifferent consumers with your efforts more - they can be your passionate fans who will blog, tweet, and tag your business.
8. Create a positive brand image
Whether it's a Tweet or an interview, you may have seen Olympic athletes try to create a likable persona. After all, they are not only representing themselves but their country. Everything they say to what they wear gives positive vibes; each athlete is a mini brand. As a business, you need to understand the importance of creating a positive image. It would help if you were active in your community with charity and social work. It doesn't have to be huge; you can start small; organize a charity walk to raise money for critical social issues. It also presents you with an opportunity to showcase your brand; if your budget permits, you can sponsor sports events in your community and hand out custom logo products like hoodies, t-shirts, athletic socks. 
9. Team effort
No, athletes ever win a medal on their own; it takes a whole team of dedicated and talented support staff, including coaches, physiotherapists, nutritionists. The same applies to business; you need to have a strong core team of committed and skilled employees. It all starts with hiring good people, working with quality vendors, and keeping them together for a long time. It would help if you also rewarded them from time to time for their excellent work; presenting small gifts like company-branded t-shirts, backpacks, custom lapel pins, or medals will create a sense of belonging to your organization. See your success as a team effort, and you can go farther than doing everything on your own. You have to invest in team-building activities; research has shown simple activities like going for weekend hikes, participating in competitions, etc., boost team spirit. 
10. Use the latest information
Successful Olympians use the latest technology in training, nutrition, or their uniforms. It would help leverage new ideas, trends, innovations, and more for a successful business. Influential brands experiment with various methods and then streamline according to results. Take an approach to keep learning and growing; don't be rigid with an idea. 
11. Learn from feedback
Olympic athletes regularly get feedback on what's working and not working. They are learning and making changes to improve - even the slightest bit. When it comes to your business success, learning from customer feedback is vital - applying the information, creating better products/ services, and providing customer satisfaction. Don't rely on past laurels; commit to continuous improvement.
So, are you pumped and ready to go for the gold? Learning from the Olympics will help you to better your business. Whether you have an old business or a new one, a retail shop or an online business, you can build your brand using custom logo products and following the tips discussed above. EverLighten has helped many companies become successful by manufacturing high-quality custom products. The company manufactures custom medals and custom lapel pins for this year's Asian Games. They have over eighteen years of manufacturing experience; businesses, NGOs, influencers, celebrities, colleges/ universities, and individuals trust them for their custom merch.
Custom product, no minimum: You can order any number of custom products as you need - they accept every order and don't have a minimum order limit. 
Fast turnaround: they have a dedicated factory, and they are not middlemen ensuring the quickest time for order completion and best pricing. 
100% quality check: The manufacturing experts check every item for its quality, whether socks or custom patches. 
Free design help: If you are a new business and can't afford a designer, don't worry; they provide in-house designers to complete the design for free. 
Dedicated account manager: Despite the order size, every customer gets an account manager. 
Order tracking: You can track the order anytime using an online tracking tool. 
Worldwide shipping: They provide worldwide shipping for free. 
Take a few lessons from the Olympics and top athletes, and you will find better results with your business campaign. For creating custom products and learning promotional methods, visit EverLighten.com.