custom products
Top 23 tips for selling custom products this Valentine's day
|
Jan, 03 , 23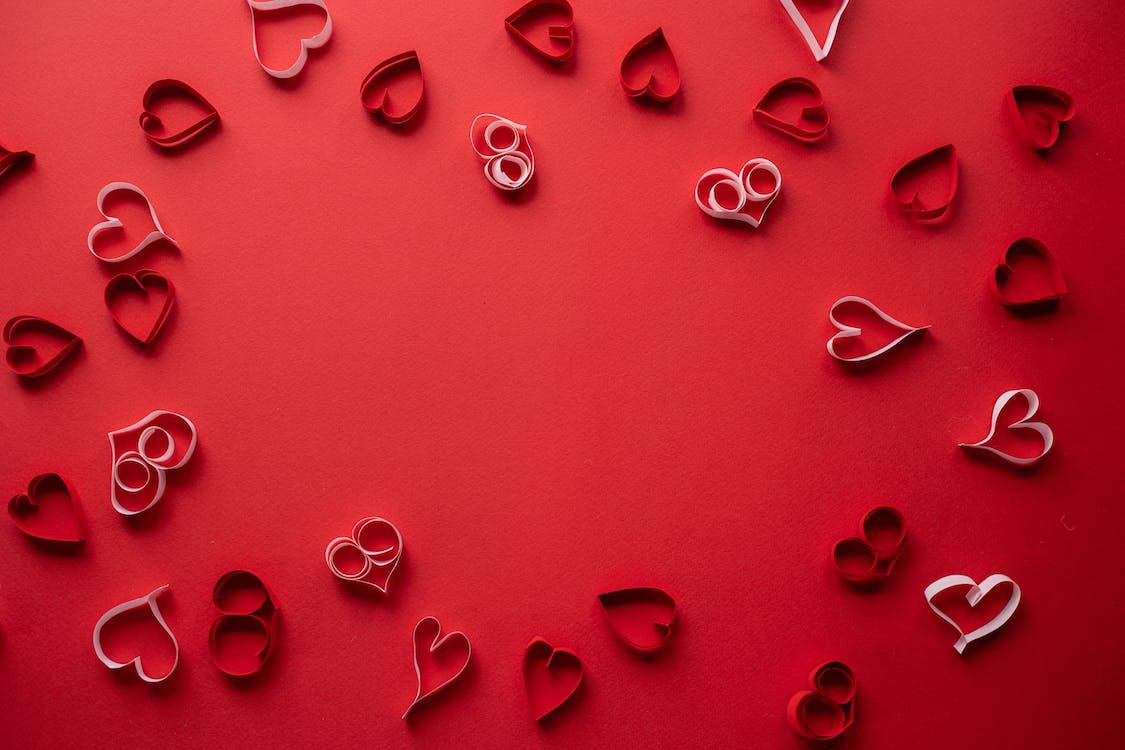 Yes! It is here - the day of hearts. It is the first big spending event of the year. It is high time to remind sellers about things they can do to spread love to their customers. You do not have to be in the flower, jewelry, bakery, or restaurant industry to show your spirit. If you sell any custom merch or accessories, you can do many things to show how much you love them. Using our nineteen years of experience, we have collected top tips that will help you sell more during Valentine's day. Without further ado, let us start.  
Invest now, profit later: To get your business off the ground, it is an opportunity you do not want to miss. According to the American Retail Federation, Valentine's day is in the top three spending events, behind Christmas and Black Friday. Most shop for Christmas during the latter. If you consider it this way, it can be the second. Invest time, energy, and resources into planning, customizing products, and marketing.
When you are about to start, plan everything from how much time and money you need to how to promote. A poor plan is better than going with the gut feeling. For example, you might need two weeks to create designs and find a manufacturer and then two weeks for the delivery. And two weeks for promotions. Be ready when the products arrive. Start now, and you can improvise on the go per need.
Offer various products: Selling custom merch and accessories are not only about T-shirts. You can offer custom hoodies, socks, sweaters, scarves, beanies, plush toys, mugs, etc. You do not want to put all your eggs into one basket and hope to make a profit. Like investments, you must diversify your offerings. Place your design on several products to increase the chances of success. If you have a lovely Valentine's day design for custom t-shirts, see how it looks on socksor mugs, tote bags, pillows, etc.
Ensure the items suits the design: It might sound contradictory, but if an artwork looks lovely on one, it does not mean it will look the same on others. For example, you customize a few Valentine's day socks. Now, you want to repeat the same designs on every product. Things might not go as you expect. We have all seen strange designs on various items, like the best dad on women's t-shirts or this is my party shirt in mugs.
Check if the artwork makes sense on the particular item. You want to go further only afterward. Take the fabrics and printing methods into account. Some designs and prints look lovely on a few products. Here are a few quick tips:
Direct-to-garment printing method works well on cotton and might look faded on synthetic fabrics like polyester.
On rough items, like polo t-shirts, the DTG will look faded because of the texture.
Flock or velvet on caps provides more texture and depth to the artwork.
The only way to be sure is to order a sample before production. Check how it looks and feels before putting it in your store.
For in-depth information, please read our other blog:
Choose the colors: After you have chosen the products to customize for Valentine's day, it is time to check that the colors complement the artwork. Two vital points - ensuring the text is readable and that they are not the same colors in the foreground and background, like red on red. Use contrasting colors.
Avoid using too many colors because it can overwhelm the customers. We all have felt when shopping for any product on big eCommerce platforms. It can tire seeing the number of similar designs and options. We spend a lot of time choosing one and then quitting. EverLighten recommends a maximum of five or seven options.  
Get constructive criticism: It is easy to get attached to the products when we are involved in every step. However, you are only one person, and your customers might not like the designs. It is better to err on the side of caution. Ask for feedback and opinions from others. They can be your acquaintances, social media followers, or loyal customers; select a few and give them samples before the launch. Many ask their friends and family. But, they might not provide their genuine opinion even if they dislike the design to save you from getting hurt.  
Use images: We live in a world of selfies and social media. People post everything online, from the food they eat to the clothes they wear. Leverage it to sell more custom products for Valentine's day. The right pictures will make the items more enticing. Order samples and shoot with real people featuring them in natural light and romantic settings. Be creative and playful; the day is not about being serious. Use the images on every social media account and your website.
Use FOMO: Sell more custom Valentine's products by adding scarcity. Use limited editions, exclusive deals, and more To encourage them to purchase. Use every day of the week, and do not stop until the day ends. Many people shop at the last minute; you can catch them.
Give attention to trademarks and copyrights: It is easy to copy others and feel that you are intelligent because you saved a lot of time. However, it can backfire because of legal issues. If you found something on Google, it does not make it yours. Creating an original is always the best option. However, if creativity is not your forte, you can take help from professionals. There are plenty of sites where you can find designers for every budget. You can also connect with EverLighten for design help; we provide the service with the help of our in-house designers for free.
Trademarks and copyrights vary from country to country. You can redesign a text design by adding in your touch. For example, let's say you saw a beautiful love quote. Add your illustration to make it legally usable.
Source to the correct supplier: One of the best timesaving options is to source from a reliable manufacturer. With many options, it can be confusing and tempting to go with a cheaper supplier. However, it is not only about selling on Valentine's day. You have another 364 days; once customers feel you sell cheap customized items, it is challenging to overturn that perception. Choose the supplier; one option is to connect with us. We have been in the industry for nineteen years, and people know us for our high quality.
Revise carefully: What you imagined might not look like the custom products after production. Revise till you are 100% satisfied with the products. Here, also EverLighten shines above the rest because we provide unlimited revisions, customizations, and free samples. You do not want customers to sell products that do not match your standards.
Search for partnership opportunities: If you feel your business is not up to the mark, there is no harm in trying something new, like partnering with other shops, or influencers, to give a boost. Use the event to find new revenue opportunities and widen your product range. For example, if you sell custom merch, dive into accessories, like plushies, drinkware, etc. It is also to remember that Valentine's day is not only about selling; it is about the experience. Provide a good one, and you can earn a customer for life. For example, hand out minor items like custom keychains or packaging with custom stickers for purchases during Valentine's.
Come up with Valentine's day promotions: Customers want to spend more - the National Retail Federation confirms it. According to their market survey, 49% of customers said they would spend more if the promotions were attractive. You must come up with captivating marketing to draw people to your store. Think about catering offers per your goals to get the best results. For example, give a better deal for slow-moving stuff.  
Stock up inventory: Valentine's day can be busy for manufacturers and shoppers. It is better to stock up the inventory than wait until the last minute. You might not find a reliable supplier, and even if you find one, they will charge more because of the rush and shipping fee. Big companies and experienced sellers prepare in advance. So that when customers search, they can sell to them.
Dedicate a special section on your website or store to make the most of Valentine's day. Place all the relevant custom products in one part to make it easy for customers. Learn from big shops about using product placements to sell more. Use creative decorations to attract.
Market your products as unique and non-typical Valentine's day gifts. Most focus only on couples and forget the rest; it is a massive percentage of consumers. Singles may feel betrayed if you do not focus on them. Use anti-Valentine's theme for items and market it to the rest. Also, people are content to let go of the traditional gifts, and you can leverage the phenomenon by promoting them as unique with slogans like better than chocolate, etc.
Do not forget about pets: We witnessed an incredible rise in custom products and accessories for pets, like custom pet face socks and custom pet plushies. A prominent market survey reports that in 2022, 27% of consumers who purchased Valentine's gifts also bought something for pets. The trend will continue this year, so include pets in designs and products. For example, if you sell custom t-shirts, keep one for pets.  
Hold an event: Valentine's day gives you a lovely excuse to celebrate with people. Why not hold an event for your online followers or loyal customers and treat them with a few free items? Contests are one of the most effective ways to get attention and reach more people. If you are an apparel retailer with a physical store, you can hold a couple of fashion shows with a sale.
Consider gender-specific marketing: Remember everyone has unique purchasing habits, and men spend twice more as women on Valentine's day. Keep these points in your mind while implementing your campaigns. For example, if you post on social media, use different ones to attract them. The same goes for websites and physical stores.
Use humor: As mentioned earlier, people are moving away from traditions; it is also true for Valentine's day. Use funny texts and designs when customizing products and campaigns.
Curate gift baskets and boxes: Selling more products is better than selling only one item. Create gift baskets and boxes for the day, like romantic custom t-shirts, socks, scarves, sweaters, keychains, plush toys, etc. Provide two-three options in various price segments. Offer discounts on them for fast sales.  
Support a local group or charity: Show customers you are not only about making money, but you care for them. Give a part of the sale to local nonprofits. People are good at their hearts, and it will encourage them to spend more.
It's time for action:
These tips are for Valentine's day, but you can use them for other occasions with a few tweaks. For example, you can customize themed products for holidays like Christmas, Halloween, etc. So, whether you are reading this before or after the fourteenth of February, always keep customers in mind. You can start by providing high-quality items by connecting with a reliable manufacturer every day of the year. EverLighten has helped startups, corporations, nonprofits, sports teams, universities, celebrities, and individuals for over nineteen years.
Customize Valentine's day products with EverLighten:
Best value: We manufacture custom items in our factory, which helps customers to get the best cost in the industry.
Top quality: Customers get their products customized with the best materials, production, and packaging.
Fast turnaround: our factory helps deliver every order in the least time.
24*7 support: You can contact the customer support team anytime.
Customer-oriented: We love helping people and accept every order.
Limitless customization: Customers can customize every aspect - materials, colors, sizes, and logo technique.
No MOQ: We offer no minimum order limit on products.
Comprehensive delivery: EverLighten delivers worldwide, and customers can track their orders with an online tool.