The complete guide to print logo on promotional products for 2022
|
Mar, 04 , 22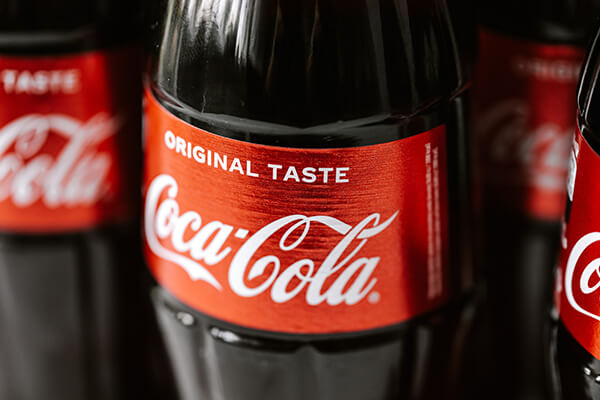 Take a look at the items in your surroundings; what is the one common feature you can see? The answer is a logo - you can find logos on most households, offices or other products like TV, smartphone, fridges, bags, t-shirts, shoes, socks and most of the things. Even when throwing items in the trash, you can see a logo on those. And, if you are noticing them, it means the business was successful in reminding you of their brand at the last moments of product shelf life. So, you can see how valuable the logo is for companies, and that's why companies spend so much on advertising and product handouts like
custom t-shirts
, hoodies, pens, mugs, keychains, etc.
Promotional merch
is one of the most effective marketing materials because of its ability to form connections with receivers. According to studies, people in the US are likely to keep a promotional t-shirt for over fourteen months and a writing pad for nine months. People will see your logo on these products for months, and many studies have shown their effectiveness for brand building and recalling. Eighty percent of people have a positive impression, and over ninety percent of receivers can identify those brands. 
Importance of logo on a promotional product
Grabs attention:

People's attention span is short, and it is getting shorter day by day. Businesses have 5-10 seconds to grab consumers' attention and convince them - a logo helps do the same.
Favourable impression

:

Your logo is the face of your company because it is the first thing people notice - having a well-designed logo creates a positive impression. 
Memorable: Look at the most successful companies worldwide; you can easily remember their logos. While a logo is only a part of a company's brand, it serves as a foundation for building its identity. Colors, fonts, designs - all help create a memorable identity. 
Separates from the competition: Many companies sell the same products; how can people easily recall which product to buy? Yes, the answer is a logo - if people remember your logo, they are more likely to consider your product while purchasing. 
Build trust

:

More people are likely to purchase your products or services if they trust your business, even if you sell at higher prices. To build trust, you need to have consistency - a logo helps achieve the same. 
Whether you are looking to distribute promotional products or start your merch business, your logo must look impressive on various products. You need to have a working knowledge of the printing processes to choose the best method. 
Clothing
Companies worldwide have been using various custom logo apparel such as t-shirts, hoodies,
socks
, backpacks, scarves etc., to promote their brand. You can choose from various techniques. 
Screen printing is one of the most common processes for printing your business logo on soft clothes. After putting the apparel on a table, they cover it with a screen and gauze is stretched over a frame. Afterwards, ink is spread forcefully around the surface; repeating the pressing with other colors gives you the logo. The process is durable, cost-effective and suitable for producing in bulk. 
Transfer printing is a simple technique in which manufacturers print the logo on specialist paper or transfer paper with inkjet printers. They then press the transfer paper on the clothing for printing the logo on its surface. It is less expensive than screen printing, but it is not as durable. Washing with hot water for long periods can cause the logo to peel off. You can use the process when you need small quantities. 
Block printing: As the name suggests, this method uses a block, mostly wooden blocks with your logo and design. Manufacturers apply dye on the block and press the clothing to print - it is mostly used in printing inside design. 
Roller printing: This method uses a roller of iron or any hard materials with your logo. Manufacturers then add ink to the roller and roll over the fabric, printing your logo on the clothing. 
Heat printing: In this method, manufacturers use a transfer paper with your logo, and it is then heated to quite a high temperature - depending upon the fabric. They then use the paper as iron for transferring the logo and design using high pressure causing the ink to enter the material. 
Embroidery: This process uses the direct stitching of your logo on clothes. Manufacturers upload a logo to the software, directing a stitching machine to stitch the logo. This method is suitable for thick fabric like caps, polo t-shirts, jackets, backpacks etc. 
When choosing the process, you need to consider the design details and the number of colors. These tips will help you choose the best method:
When printing the logo on clothing, it is essential to note fabric stretches, shrink or get wrinkles after wearing and washing. Keep in your mind before choosing the materials and process. 
If you have your logo ready with you, send the file in a vector file format to the manufacturer; it allows scaling up or down efficiently. Your marketing apparel will come in different colors; using different logos will help you choose the impressive ones on the specific clothing. 
It would help if you also considered the texture, socks, t-shirts, hoodies - every item has different textures. 
Stiff fabric: 
Some promotional products like tote bags, hats, backpacks, caps have thick and stiff fabrics. You don't have to worry about fabric stretching or shrinking after wearing and washing. Your logo will look the same for every person. These are three most popular methods for printing on stiff fabric are: 
Screen printing
Traditional printing
Embroidered printing
You need to consider the texture of clothing material and background color when printing the logo. 
Stationary:

 
Popular promotional stationery items include letterheads, diaries, notepads, sticky notes etc. Businesses have been using these for a long time to promote their brand. 
Ensure you leave a margin when printing the logo on stationery; leave at least 50% of the logo size and margins on both sides. So, if your logo is half-inch for a business card, you need to keep a margin of at least one-fourth. 
Ceramics

: 
Ceramic promotional products like custom logo mugs are pretty compelling; the printing process are: 
Direct screen printing: This method is ideal for simple logos and colors on earthenware and bone china mugs. Ink passes through a screen or mesh using a stencil to the stretched mesh, suitable for low-budget. 
Litho or transfer printing: It is an age-old method in which the logo is printed on special paper and covered onto the mug. The print undergoes a water slide transfer, and the machine then applies to the drinkware. This technique is slower, labor-intensive, and slightly expensive; however, the colours are flexible. It is excellent for printing on average and large areas. You can print in four or more line colors requiring great details. 
Digital printing: In this process, the design is directly printed on the coated paper and, using the waterslide transfer method, is applied to the substrate. It is an excellent method for high-quality images or texts giving full colors and permanent artwork. The option works ideal for colored glazed ceramics. 
Dye sublimation: It is a technique offering a crystal-clear logo with vibrant colors. Manufacturers use organic colors and heat transfer to print designs, ensuring a new look for more extended periods. It gives a glossy finish; the process is also environmentally friendly because it doesn't use harmful substances like cadmium and lead. 
Pad printing: It is a method for designing logos on golf balls though some manufacturers provide you with the option of using it on promotional items like ceramic, glass, metal, silicone etc. However, it doesn't work on earthenware and pottery products. 
Logos on hard plastic: 
You will also require to print your logos on promotional products like travel mugs, USB flash drives, pens etc. Some of the popular processes include: 
Screen printing
Digital inkjet
Litho printing
Laser printing 
Pad printing 
You need to consider their limitations, cost and your needs into account. Different plastics have different opacity and transparency levels giving different looks to your logo. 
Printing logo on metals:
Sometimes, you will need to print logo on metal items like custom lapel pins, medals, stainless steel cups, drinkware etc. The most popular printing processes for metallic products are: 
Dye sublimation
Laser engraving
Manufacturers use more or less the same process as complex plastic products - it will keep your logo exact with stretching or distorting metals. The laser engraving technique cuts precise logo into metal. However, you won't get colors, only the engraved logo. 
Choosing a manufacturer for custom logo products
Now that you know all about the importance of logo and printing methods, it's time you use to leverage it. But, logos are compelling only on high-quality promotional products possible with a reliable and experienced manufacturer. EverLighten is a custom promotional product manufacturer with over eighteen years of experience helping companies, sports teams, colleges, universities, social media influencers and individuals. They also help you design and refine your logo with their in-house experts. 
Competitive pricing: They are a direct factory - not an intermediary - so they offer pretty competitive factory-direct pricing on every product.
Quality in every product

:

They only use the best materials to create high-quality custom logo products. Their manufacturing inspectors check every product during and after production to ensure everything you receive is perfect. 
Real people, real service

:

At EverLighten, they love people! Whether small or big orders, they are all dedicated to supporting you from the start to the end.
They make you look great

:

They do whatever it takes to make sure the design of the products and the logo matches the design in your head and make it better. 
Fast turnaround with on-time delivery

:

They complete every order quickly; customers always get their delivery on time. 
No minimum order limit: The company accepts every order without restrictions on the minimum order quantity. 
Free design help: Customers can upload their design ideas in sketches or images; experts help finish the design for free. 
Guaranteed money back: Customers can return the product with guaranteed money back if they are unsatisfied with the quality. 
Free shipping: The company delivers to every part of the world for free. 
Dedicated account manager: A dedicated account manager is provided to each customer to help resolve queries and communicate between different teams. 
Real-time supply chain visibility

:

Customers can track their orders in real-time with an online order tracking tool.
As you can see, you need a logo on high-quality custom merch for building a successful business and brand. Designing a logo is more manageable with professional help, and when you are ready to take the next step of creating custom logo products, our experts can help you. For more knowledge, customization process and designing custom items, visit
EverLighten.com
.