#CustomProducts
Top 10 custom merch design trends for 2023 | EverLighten
|
Dec, 19 , 22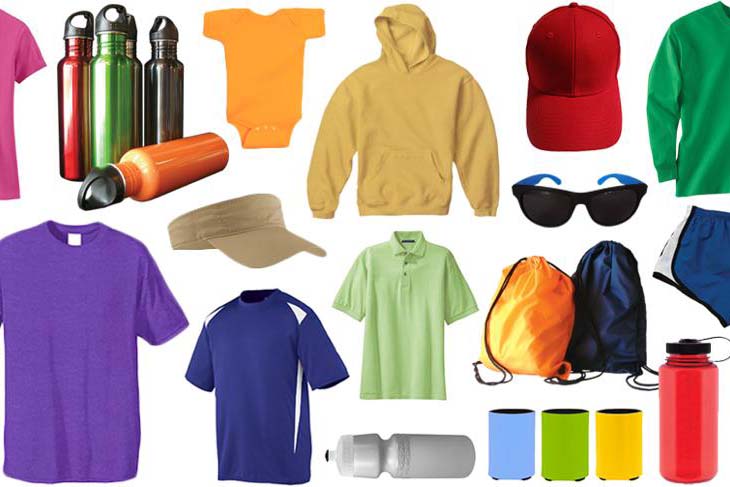 2023 is here! It feels like yesterday when the entire world celebrated the start of the year. Every year brings new challenges and opportunities; old trends give way to new ones. It is pretty evident in the merch and accessories business. If you are a seller, keep in touch with the latest ones. With the technology, it has become easier to stay on trend and customize apparel for your shop. Prominent market research estimates the custom merch industry to touch $3.1 billion by 2025. If you sell merch and accessories, the blog is for you. Go through these trendy designs that will continue to dominate in 2023.


Custom merch design trends




Crypto

:

It has grown exponentially in the last few years, and we can also see the artwork on custom design merch and accessories like

t-shirts

,

hoodies

, socks, beanies, caps, etc. The rise of NFT art is another reason to add them to your collection. Concept art, jokes, memes, terms, and cartoons related to them will rule in the custom merch design. You can leverage it to your advantage to make a few quick sales.

  
Lettering:

People love expressing their emotions through words and fashion. It is not new and has been going on for a long and brands have used the trend to generate sales. You can also capitalize on it more than ever this year. Birthdays, anniversaries, events, and holidays are a few occasions when people buy these.

  





Cartoons and anime:

There was a time when people considered these nerdy. However, with the rise of superheroes and comics, movies, TV shows, video games, etc., they have become part of the culture. People are not hesitant and proudly wear this apparel. If you want to attract young people, add them to your collection.

Vintage or retro:

Designs are not going anywhere. People love nostalgia and feeling good remembering when they were younger, happier, and carefree. The style pleases them and allows them to relive those moments. Combine the 90s retro vibes with the 80s big and bright designs in your custom apparel.

Minimalist:

Whether you sell

custom t-shirts

, hoodies, or

socks

, minimalist design will lead the way in 2023. Many millennials and the younger generation love the idea of reducing clutter, and they like the same for the clothes they wear. The designs are easy, but you need a deep understanding of the concept to make it perfect.

Colorful:

Using bold colors is one of the effective ways to bring attention to yourself. People who love the limelight or want to stand out are your target audience for these. The concept can overlap with various artworks and clothes. Use a contrasting background to make the colors pop more. You can quickly print on

custom hoodies

, t-shirts,

socks

, etc., for a colorful vibe.

 
Texts:

The elegance of simple texts on

custom merch

is incomparable and will rule the 2023 design trends. You can use a funny, sarcastic, punchline, or simple text. Another trend is puns, and you should not ignore them. Some are funny, while others are bad and turn off people. Be careful using them because it can mean a percentage of your audience going away. For inspiration, check out the web. You can also add illustrations to make them wittier.

Psychedelic:

The interest in psychedelic designs on custom merch is increasing. Whether a shroom or a fungus, you can add a touch of sarcasm, cuteness, or hilarity. Visit any psychedelic community, and you can find many ideas; customize them into lovely artwork. The best thing about choosing them is that you get many options, and a strong niche audience would latch onto them fast.

Pixel art:

It has become trendy again because of the rising popularity of NFTs. They look clever and fantastic on every custom merch, including

t-shirts

, hoodies, beanies, and socks. Customize the message per your brand to take the game to the next level. You can convert any idea into a pixel art form to make it trending.

Nature-inspired

: These artwork has never been more popular than right now. With the emphasis on saving the Earth, words like environment, animals, trees, oceans, glaciers, etc., have become popular and will continue to rule the roost in 2023. Use these elements when designing

custom merch

. It will attract a broad audience to your store.



These were the top custom merch design trends that will rule 2023. However, you do not have to follow all or any of these.
Trends do not last:

You are not only a seller. You are also a consumer. Remember when you bought apparel that was quite trendy, but then you wear it, and everyone is looking at you and making you uncomfortable? Even the designs we considered cool because it was trendy might not be likable right now. As a seller, you do not have time and resources to keep up with all the trends - unless you are a huge brand, but then you would not have been reading the blog.



Your brand has an identity

:

Brands are like people. Everyone is unique, with a few peculiar characteristics. It is what got you going and attracted the customers you have now. Many of these trending designs might not be suitable for your image. For example, if you sell

custom socks

, with photos of food and beverages, like Evelina Edens, it would not be ideal for you to start making them with crypto artwork. Your customers might feel confused and shop somewhere else.





Most trends are weird:

Look around, and you can easily find many latest ones that you will find repulsive. Although it can be tempting to use them for customizing apparel, if your heart is not 100% willing, you should avoid it. There are many others you can find. For example, psychedelic-inspired designs are inappropriate if you sell children's apparel and accessories. Whether legal or illegal, it can lure them in that direction. You do not want the one to be the motivator.





Trends imply mass production

:

You must have seen a trend, and suddenly it is everywhere, like the BLM merch. However, most of the items are fast fashion, and various companies produce them in massive numbers without paying attention to the quality. You do not want to go down that route if you have a brand image. Think carefully, take your time, and customize it to your business.





You get to stand out:

 If every apparel and accessories business follows the latest trends, it is enticing to go the same route. However, you can stand out from the competition by not going down the same path. If everyone makes crypto t-shirts, why not stick or improvise the designs that your audience finds attractive?



Consider your budget:

Customizing merch takes money and can be challenging for small and medium-sized organizations. Also, there is a risk of unsold inventory that can further thwart your calculations. For example, you customize 5,000 crypto socks, but the market is highly volatile. You never know how many of those

socks

will be left unsold.




Stay with the trend:

What goes around comes back is true in the apparel industry. You do not have to jump on the trending ship as soon as a new trend rises. There is always a second chance, so do not fear missing out.





Trends grow, and so does your business:

You understand that most of these are for youngsters or people who want to look young. Not every customer wants to wear crypto

custom socks

. Your business evolves slowly, and if you like to incorporate the latest styles, do it slowly so customers can adapt.





You should not feel conscious

:

Certain trends are only for a few brands. It is challenging, but there is no shame in accepting the same. As mentioned earlier, sticking to your brand image is the best.

 


You can focus on marketing:

By not wasting your time on keeping up with the latest trends, you can focus all your resources on bettering your brand. It might or might not include customizing per trends.





All-time trends

:

Consider trends that have stuck for a long time because then it becomes more acceptable to most customers. For example, minimalist designs started as a trend about a decade ago. Now, it is part of many things, including lifestyle and design.

Conclusion

These were the top trends for 2023. Whether you are a custom merch seller or a business looking for promotional apparel and accessories, you can use them to your advantage. However, you must also carefully consider the reasons not to follow for only the sake of it. When in doubt, always go with the brand image and your audience. Connect with a reliable manufacturer to customize trendy merch. EverLighten has helped startups, large companies, nonprofits, schools, universities, celebrities, and individuals for over eighteen years.
Please visit: https://everlighten.com/ 
Trendylake is an online company that creates custom apparel and accessories related to trending topics, like BLM, LGBTQ+, Voting, Christmas, etc. They were looking for a reliable supplier for customizing Christmas merch and accessories like patches, neck gaiters, socks, etc. However, they could not find one because of the high-quality, small batch, and short turnaround time - until they contacted EverLighten. We helped them with trending products, and our partnership has grown strong.
Read the complete story https://everlighten.com/blogs/success-stories/startup-trendylake 



FAQs
What type of shirts sells the most?


Graphic print t-shirts, crypto designs are the most trendy. These are the ones that are giving favorable returns to the sellers.


Are graphic tees still trendy?


Yes, graphic tees are still trendy. They are loved by the youth as well as the middle aged people irrespective of their gender.


Which type of T-shirt is in demand in the USA?


The average revenue in the t-shirt segment in th eUnited States alone amounts to $5.28 billion. You can sell any type of t-shirt as mentioned above and succeed in your t-shirt business.


What color t-shirt sells best?


Black and white colored t-shirts are the most trendy. Although, t-shirts of other colors are also in huge demand.