custom basketballs
Custom basketballs- Bounce your brand and score pointers within your community
|
Dec, 12 , 22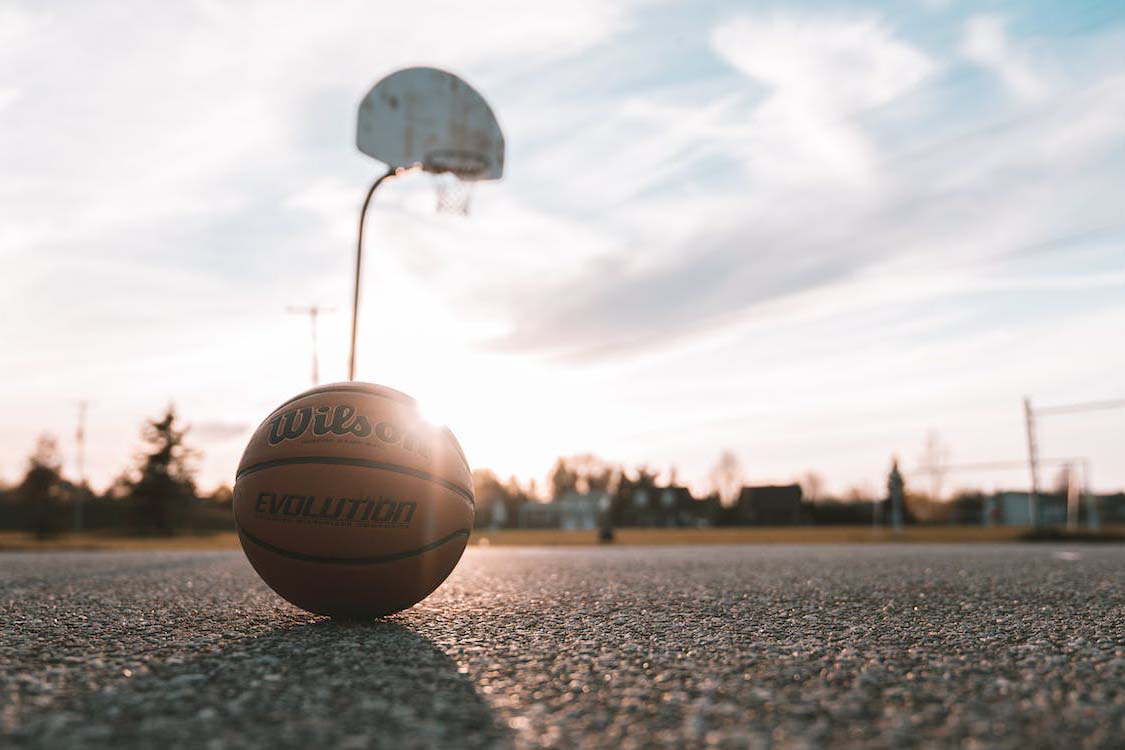 We can confidently claim basketball to be our major American invention. Although many can disagree, most popular sports have origins in others. For example, we can trace football to rugby. Basketball attracts a large following, from high school to professional level. It does not need much equipment like other sports, and anyone can play; it might be the primary reason for its popularity. All you need is a ball and elevated baskets - one at each end of the court/ ground. But basketball is not only for playing. You can use them in many ways, like promotions, creating goodwill, appreciating employees and customers, fundraisers, etc. The blog will provide information for using them and how EverLighten makes custom basketballs.
Why are custom basketballs one of the best promotional tools?
Unique: Custom basketballs are an interesting promotional item. It is not every day that people receive them. Everyone gets 10-12 products from various companies, like pens, calendars, keychains, etc., in a year. It will amaze people receiving them and tell their friends, family, coworkers, and acquaintances about you.  
Long-lasting: One of the primary things that create brand awareness is the time spent on the promotional item. For example, a custom pen will last about 2-3 months until it runs out of ink. Similarly, a high-quality custom t-shirt will last about 2-years, but basketballs can last a long time - 4-5 years - even with rough usage.
Likable: It is challenging for a promotional item that most will like. For example, if you choose a custom t-shirt, some will like it, while others might not want to use it; not everyone likes to be a mobile billboard for an unknown company. Custom basketballs are items that most people will love. Even if they do not play, they can give it to children. But they will not be in the attic or back of the garage. It can be a fascinating conversation starter.
Amazing ROIs: Organizations search for new and innovative ways to connect with their audience. Sport is a universal language that makes emotions run high. You can see the evidence of their involvement during games, especially the big ones. The price of ads is the highest; it is not a coincidence. Big companies know they will get their returns. You might not be an enormous company that can spend hundreds of thousands of dollars on ads. However, you can achieve some awareness goals with custom basketballs.
How does EverLighten create high-quality custom basketballs? 
A basketball is spherical; the size ranges from 28.5 to 30 inches, and the weight from 18 to 22 oz, i.e., 510-624 gm. For high school levels, they use a smaller ball, and women use 28.5-29 inches balls. However, it is possible to customize a basketball to the size you want. For example, mini basketballs are better to promote your business among children and toddlers. The covering is leather, rubber, synthetic, or blended. Orange is the regulation color, but most companies use a different color. Often, the color is the same as their brand color or a color that makes their logo stand out. A rubber bladder holds air inside the covering or casing. EverLighten uses custom tests to ensure the ball is 100% playable and bounces to the regulations set by the NBA.
Raw materials:
The outside covering: rubber, synthetic, leather, or composition
The bladder-butyl rubber
Carcass - threads of nylon or polyester
Labeling - decals or foil. Zinc and copper plates affix them.
We can divide the custom basketball creation into four phases. Each phase ensures the ball has an optimal performance.
Creating the inner bladder: customizing basketballs starts with the bladder. We melt black butyl rubber in bulk, including recycled rubber, in the hopper of a press. It feeds it out in a continuous sheet 12 inches wide and 0.5 inches thick. A cutter resembling a guillotine cuts the long strip into 18-inches sheets. A manually controlled machine selects the sheet one at a time and punches a 1-inch hole with a punch press. The opening is for holding the air tube for inflating the bladder.
A sheet elevator or conveyor carries the sheet to an assembly line for air tube insertion by hand. A heated melding device bonds the air tube to the sheet and folds into quarters. The punch press then stamps out a round edge that binds the edges to make the bladder's seams; it is not in standard shape at the moment.
They take it to a vulcanizing machine where heat and pressure improve its properties to make it more flexible, sturdy, and durable. The process seals the rubber so it can hold air. We keep it in a holding chamber for around 24 hours. Our experts then test their ability to store air and recycle the deflated ones.
Shaping the interior: The bladders that pass the inflation test go for winding or twining. Spools of polyester or nylon wrap multiple strands at a time around them. They now become round and resemble the shape of balls. The quality of the thread and the number of strands impact the quality and cost of customizing basketballs. For example, low-quality has multiple wraps of three polyester strands, and high-quality ones have nylon threads of four wrapped strands.
The ball cover and artwork are in the process as the bladders and carcasses take shape. Colored rubber unrolls from a continuous roll. The rubber does not have pebbling at this stage, which is the characteristic of basketballs. A silk screen moves along metal markers that mark the length of the rubber sheet. An operator moves it manually and outlines the six panels of the ball. We use one color at a time, and depending on the design, we may need multiple silk screenings to color the six panels.
A manual punch press with a specially designed tool punches the rubber outlines to create six panels of basketballs. A die punches a hole in one of them to create an opening for the air tube. We recycle the extra rubber after collecting it in a bin.
A worker picks the six panels in a specific order and carries them to the vulcanizer that creates channels between the panels and adds information with embossing. They fit them into particular sections. They take a bladder, cover it with a coating glue, and place it inside the chamber. When the basketball comes out, the surface is still smooth - it has no bumps - but has channels and embossing.
An expert applies decals, foil decoration, and other information with small heat presses. They also inspect each custom basketball for gaps between the panels and fill them with small pieces of hand-cut rubber. Another vulcanizer unifies the surface, blending in any gap fillers and molds to form the surface dots. They test again for 24 hours to ensure they hold air.  
Leather covers and synthetic laminated covering: 
They cut them the same way as the rubber panels when creating custom basketballs. A worker shaves the synthetic laminated panels along the edges, fits, and glues them together, and laminates to the carcass; the process creates channels. They emboss by a heating process, add decals, and remove glue traces around the edges. Heavy-duty machines stitch full-grain genuine leather. Silk screening and foil stamping prints the design. Their inspection includes the color of the leather and uniformity.
Final testing and analysis: Even though the custom basketballs are promotional or fundraisers, our experts bounce test to meet the regulation for inflation pressure. They inspect each ball for bounces at a recommended height. They empty the passed balls so they can be packed and shipped. We also use promotional packaging as per their branding.
Throughout the process, our quality inspectors check to ensure the balls hold air and correct surface variations. Our machines, like dies, punch presses, printing tools, and vulcanizers, are tested before every order to create perfect basketballs.
How to use custom basketball to create goodwill?
They are lovely items for promotions, whether you are a business, nonprofit, school, university, celebrity, etc. People will remember you, from full-sized to novelty basketballs.
Mini basketballs: with your company name and logo is a lovely promotional product. People like novelty items, and they fit the scene. Ordering them in bulk will make them more pocket-friendly. You can give them to customers in various ways, like including them with their purchases or giving them out at events.
Full-sized basketballs: High-quality balls are lovely items for donations and fundraisers. Help your local fitness centers, and people will positively see your brand.
Give away at work: people love basketball; you can hand them out to employees. Word will travel fast and get attention to your brand. You do not need to be in a business related to sports to enjoy the benefits of custom basketballs.
Support local schools and leagues with branded balls. They can use them for students and players. Many parents and adults have an enormous interest in these games; you will reach them with little effort. You can also supply them to local stores that sell sports goods.
Community: There are many other businesses where you can supply promotional basketballs, like physio clinics. They can use them for their therapy sessions. It is a way to give back to your community while promoting your business. Donating them to local parks or youth centers is another idea. You can make a difference and reach many lives. The goodwill you create will help make a vast difference to your brand.
Promotional and functional: You can create themed balls for occasions like independence day or a collectible with autographs.
Over to you: 
Custom basketballs are a fun and welcome gift for most occasions. It is one of the fastest and most effective ways to reach people. However, use high-quality items because people associate them with your brand; it might poorly reflect if you use cheap generic ones. It takes years of expertise and experience to create them. EverLighten has helped startups, large corporations, sports teams, schools, colleges, universities, nonprofits, celebrities, and individuals for over eighteen years.
Chad Michael Murray - actor, spokesperson, writer, and former model - is best known for playing Lucas Scott in the WB/ CW drama series One Tree Hill. The show ran successfully for 9-seasons and won various awards. They wanted high-quality mini-basketballs for their fans and reached EverLighthen after being unable to find a reliable supplier. Our team helped them with materials, artwork, size, colors, etc., and created the sample. They liked them, and we completed the order in only seven days. Everybody loved them, and they sold in a short period.
Grover Gaming develops game content, systems, and software. They wanted custom basketballs and were looking for a manufacturer. However, they had a tight deadline and the reason for not being able to find a supplier. They contacted EverLighten after reading testimonials on independent review sites. The team helped with the design, made revisions, provided several options for the outer leather to match their needs, and completed the order in record time.
Customize basketballs with EverLighten:
Best price: We manufacture basketballs in our factory, which helps customers to get the best cost in the industry.
Fine quality: Customers get the basketballs with the best materials, production, and packaging.
On-time delivery: our factory helps deliver every project in the minimum time.
Always-on service: Customers can contact the support team anytime.
Customer-centric: We love helping people and accept every basketball order.
Unlimited customization: Customers can customize every aspect - materials, colors, sizes, bladder, carcass, etc.
No minimum order quantity: We offer no minimum order limit on custom basketballs.
Worldwide shipping: EverLighten delivers globally, and you can track the orders with an online tool.