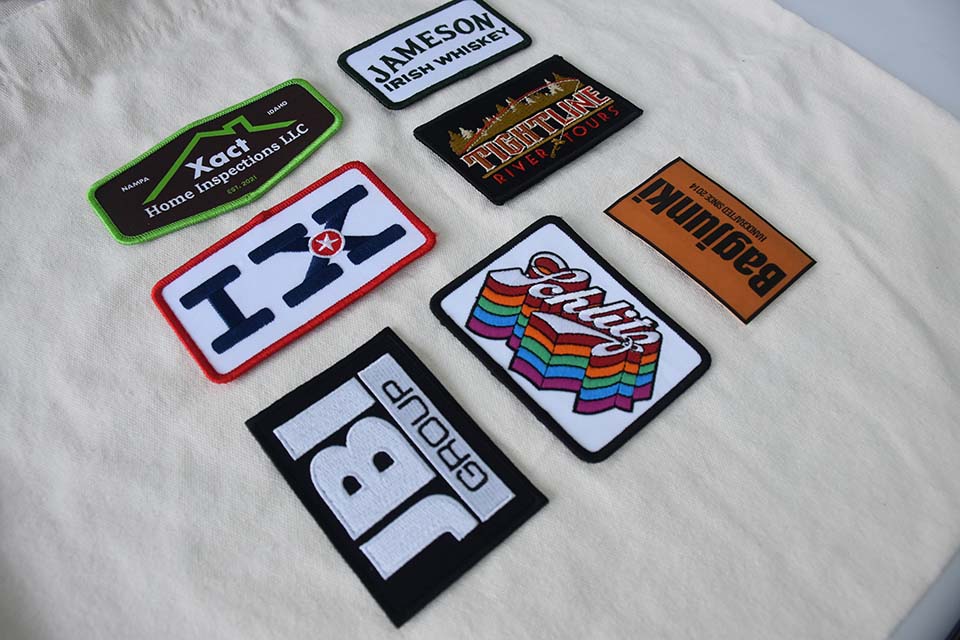 Boys and girls worldwide learn valuable life lessons through Scout organizations. They learn various skills, including team building, social, etc., that will serve them throughout their life. Scout patches are one of the most iconic and recognizable pieces of accessories - it is a tradition and ritual in scouting programs that recognize achievements. The moment is surreal for recipients that they won't forget for the rest of their lives. It is a validation of their accomplishments that fills them with pride and honor. Scout patches help to express their identity. They work hard to complete their tasks and accomplish their goals of winning various patches. Each patch represents a goal uniquely; different shapes, colors, images, etc., display the same. Scouts also receive them as a souvenir.
Background of scout patches:
Boys and girls wear the patches on their uniforms to display membership and achievements. Each Scouting organizations have various types of patches. However, we can categorize them into four types:
Identity patches:Scouts wear these patches to signify their organization - it may comprise groups, districts, councils, or other divisions within a national organization.
Awards patches:

 

Scouts get these as part of their reward programs - they get one for crafts, service, adventure, etc.
Extra activities, sports, or challenges help build a specific skill.
Become a better problem solver and grow in new ways.  
Become a team player and develop leadership skills.
Have fun by exploring and building social bonds.
Activity or proficiency patches:Scouts receive these patches for completing various activities per set criteria.
Special/ event patches:Scout members wear these special event patches from time to time to celebrate or commemorate a specific event.
Merit patches:
The Boy Scouts of America earn these patches per activity within their study area after completing a particular task. The organizations update the list of requirements regularly. It encourages scouts to examine subjects and determine whether they would further like to pursue them as a vocation or career. They earn these patches in class settings, troop meetings, and summer camps. Scouts have to win 21 merit patches for Eagle scout - the highest rank in Boy Scouting - and have 14- activities, including camping, fitness, management, swimming, hiking, cycling, first aid, etc.
Values of scouting patches:
While the symbolism behind scouting patches has changed over time, the values continue to strengthen. Below are the five fundamental values of scouting patches:
Community:

 

Similar to the sense of brotherhood/ sisterhood, wearing

 

custom patches on uniforms gives scouts a sense of belonging to a cause and community. The patches help to form a unique connection between those who may not know each other.
Identity:

 

custom patches remind scouts it is a privilege to belong to the Scouting movement and the organization. They develop a sense of identity, pride, and honor wearing the patches. It helps to grow them as a person and take the movement forward.
Equality:Custom scout patches encourage equality and respect. Boys and girls from various backgrounds come together and work towards a common goal. When they put the patches on their uniforms, they become one, and other members will stand beside them. Everyone is equal, and none is better or worse.
Teamwork

 

blossoms when they wear the custom scout patches. Similar to how uniforms establish a sense of belonging, they promote teamwork. Scouts wearing them become a part of a team and work together to become the best version of themselves.
Belief in Scouting values:Scout oath, law, slogans, motto, etc., are enforced every time they wear the patches. A scout tries to live by these tenets in their regular lives, and they remind them of their duty to the nation, community, and themselves.
How to wear scout patches?
Girl Scout Patches:The front of a sash or vest is the best place to wear a custom patch - the fun and non-official emblems go at the back. Embroidered patches comprising the world association patches go over the heart. Symbolic patches go near the right shoulder with other pins. They show a person's journey and accomplishments, and you should wear them chronologically.
They sew insignia patches on the vests near the heart.
Sign patches denoted by colors - green for active roleplaying - goes under the insignia patches.
Journey patches and skill builders go underneath both sides of the garment's hemline.
The right shoulder is the place for council patches containing names, logos, etc., with the American flag at the top.
Boy Scout Patches:

 

The color of the patches shows various roles - blue shows cub scout, olive drab refers to nestled, blaze represents varsity scouts, and green stands for venturing into the outdoors. The new Order Of The Arrow patch - released a few years ago - became popular fast. The temporary patches go on the right pocket, and scouts can wear them per choice. For example, Camporee, summer campaigns, troop numbers, etc. The recruiter patches go below the right pocket and symbolize dedication to bringing new members to the program.
Can I iron on scout patches?
The Scout handbook says that it is alright to iron on patches as long as the backing is secure. However, if a Scoutmaster says to sew the patches, then you must follow. Preheat the iron on the hottest setting and check to ensure it does not melt any of its materials. Wet the pressing cloth with water - the dampness will prevent scorching of the fabric. Place the cloth and press the iron firmly. Let it cool for 15-20 minutes to avoid wrinkles.
How to create custom scout patches?
Various patches denote accomplishments, and you can not change the design. However, you can customize others to make a statement and show the organization's personality.
Create

 

custom patches for holidays like Halloween, Christmas, etc.  
A troop number patch is a must on every Scout's uniform.
Celebrations: A scout's life is not about work only; they celebrate as well. The custom fun patches help them remember for life. You can design for birthdays, cookies, bowling parties, etc.
Camping trips are one the best experiences a scout can experience. Customize patches for upcoming trips or commemorate the past ones.
Achievements: Design to represent the goals in the best possible way. Include various shapes, colors, images, texts, etc.  
Conclusion:
Custom patches are a significant part of Scouting that reinforce crucial values. While the patch design changes with time, the practicality and symbolism remain the same. They represent your identity, and you want to create high-quality and durable to last for years. Connect with an expert and experienced manufacturer like EverLighten - they have helped schools, universities, sports teams, firefighters, police, the military, scouts, etc., for over eighteen years.
The Girls Scouts of the Green and White Mountains - a prestigious group backed by millions of alums - was looking to create custom embroidered patches. They contacted EverLighten after being disappointed with the quality of various manufacturers. The design had a few elements that were challenging to produce. However, our team made it exactly as the design. They were delighted and gave us fantastic reviews and ratings.
Check the complete story  https://everlighten.com/blogs/success-stories/girl-scouts-of-the-green-and-white-mountains.
Benefits of working with EverLighten:
Best pricing: We are a dedicated factory for producing custom patches and not intermediaries; customers always get the best price.
Quality without a compromise: We use premium-quality materials and the latest processes.
Fast turnaround time: We provide the quickest delivery for every order.
24*7 support: you can contact us anytime; our team provides round-the-clock support.
Real people, phenomenal service: EverLighten loves helping and offers various options for every item.
Free design help and unlimited customization: the custom patches will look as you imagined; we provide endless customization.
No MOQ requirement: you can order as many patches as you need; we accept orders without a minimum limit.
Worldwide shipping:

 

we deliver worldwide; customers can track their orders anytime with an order tracking tool.
For more information and inquiries, visit EverLighten.com.
Source: The blog first appeared on "https://getfuture.net/2022/10/06/guest-post-9-30-5-scout-patches-101_/" and was created by EverLighten's team and published with our permission as a part of the customer outreach program.