RGB or CMYK_Which one to use for the best colors for promotional merch
|
Jun, 14 , 22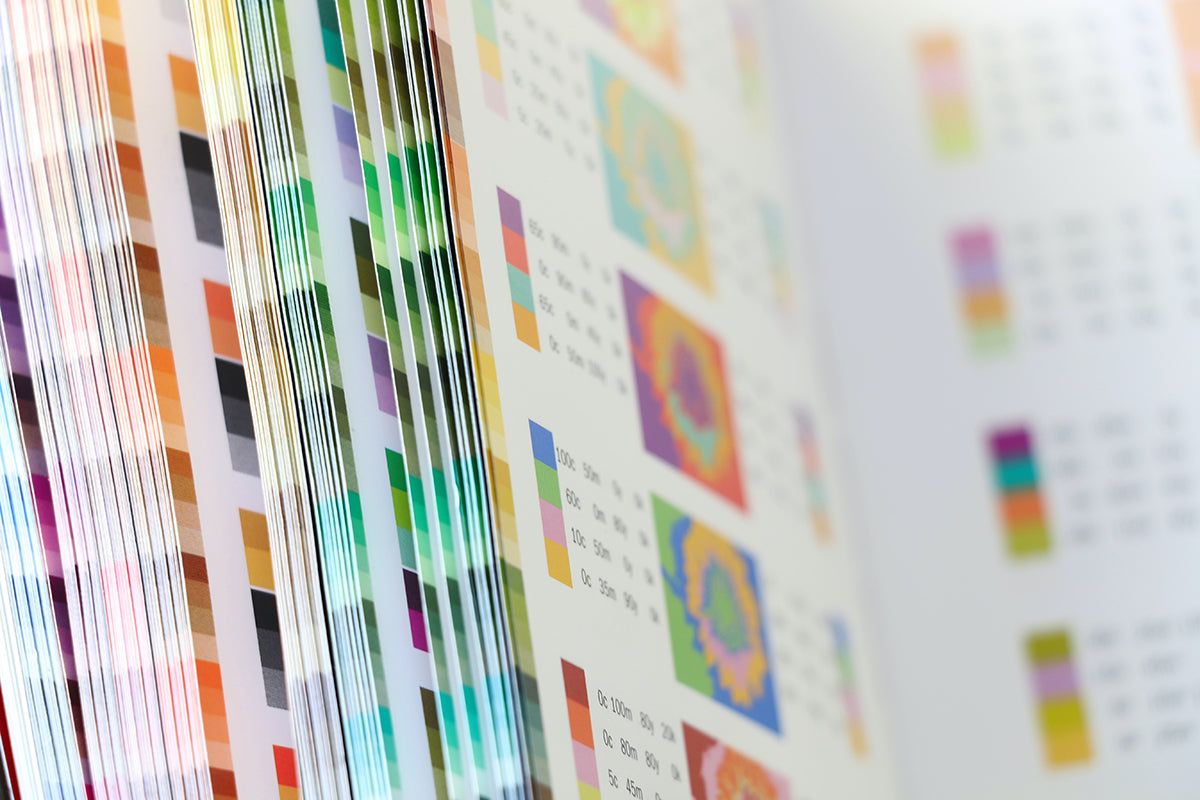 Are you looking to create promotional products for your business, or are you a store owner who wants to design the best apparel? Sometimes when shopping online for clothing, you must have felt a difference between what you saw and what you got. You feel disappointed because the product colors didn't meet your expectations. When creating your promotional products, you got to keep them in mind. But why does it happen? Whose fault is it? The answer is - it's nobody's fault. It happens because of two color modes, i.e., RGB and CMYK. The blog will clear out everything and help you create the best custom apparel and accessories. 
What's the difference between RGB and CMYK? 
RGB and CMYK are color mixing modes in graphic design. However, one is best for onscreen work, while the other is best for printing on apparel. To get the best out of these, you need to thoroughly understand the mechanics behind each so you can optimize your designs accordingly. It will also help you understand why the merch colors don't always match. 
RGB is an acronym for red, green, and blue and is the color space for creating digital photos. It helps display any digital artwork on screen. Devices like smartphones, laptops, etc., produce colors by mixing the mentioned colors in different proportions. The process is an additive color model, and it starts as a blackness, then RGB lights are added on top of each other to make the image brighter, creating the desired pigment. E.g. white is created by mixing these three colors at equal intensity. Colors perceived in the additive model are a result of transmitted light. Since the process is digital, you can change the aspects like vibrancy, saturation, and shading by controlling the RGB colors. 
Uses of RGB: 
Every digital visual content, including photos, videos, icons, graphics, web and app designs, logos, banners, social media posts, etc., uses an RGB color model. The colors are coded in the computer-understandable language, and every device on the planet uses the model to represent the colors effectively and efficiently. The RGB color gamut, i.e., the maximum range of colors, is smaller than our eyes can see. 
CMYK is the color for print and stands for cyan, magenta, yellow, and black (key). The printer creates images on apparel by mixing varying degrees with ink. The process is known as subtractive mixing, starting with white - opposite of RGB, which starts with black. Each layer of ink is added to decrease the brightness of the ink to create the desired colors. When these four colors are mixed in equal proportions, it makes full black. Colors perceived in the process are a result of reflected light. 
It is used for physically printing on various materials, unlike RGB, which is used for viewing onscreen. If you want to print the design on apparel, including custom socks, t-shirts, hoodies, hats, tote bags, etc., the CMYK provides more color accuracy. 
How to choose? 
Compared with RGB, the CMYK produces more precise colors - what you see on screen and what you get on apparel. When you use RGB and convert it to CMYK, there is a shift in colors. Often, the changes are pretty minor, but they can impact a color-sensitive design project; you don't want your logo colors to look different on screen and promotional products. 
File types: 
There are two popular file types for images: PNG and JPEG. 
PNG

JPEG

Support RGB and sRGB 

Supports RGB, sRGB and CMYK

Supports transparent background

Doesn't support transparent background

Work for apparel and other products

Works for apparel and other products 
When a manufacturer says they print designs using RGB, they mean to say - they accept RGB files. However, before printing, every image goes through the printing device's raster image processing, converting the PNG with an RGB color profile to a CMYK color profile. 
Converting RGB to CMYK: 
If your design is in RGB, you can preview how it might look by converting it to CMYK, giving you an approximate idea of the colors after the shift. However, it has some problems: 
Printed custom apparel like socks, t-shirts, mugs, etc., don't emit light, but they only reflect light. So, using the same RGB color additive process for printing designs is impossible. Since CMYK has a smaller color gamut than RGB, it is challenging to print bright red, green, blue, and neons with the CMYK process, and the colors lose their intensity and look dull. 
The solution is to change the setting from RGB to CMYK in the design software so the colors you see onscreen are closer to the actual printed colors. However, you don't need to convert the design to CMYK; you can use the color palette to see the images closest to reality. 
But, we recommend getting the apparel's physical samples before ordering in bulk. You don't want to risk low-quality colors to reach customers; they will perceive the same quality as your other products/ services. You also need to view the design of the material; different fabrics offer different color quality. E.g., a design might look vibrant on cotton socks but not very interesting on athletic socks. 
Getting vivid colors with CMYK:

 
Often it is impossible to reproduce the same colors with the same vividness and saturation on custom merch you see on screen. E.g., if you have a bright, colorful floral patterned design for your custom socks, converting to CMYK won't produce the same color brightness. You will get the most beautiful colors using the method as solids; the four colors will appear the most colorful in print. 
Important points to keep in mind: 
The colors might not appear as bright as they appear on the screen.
RGB color model offers many more shades than CMYK. 
The backlit screen also contributes to the bright colors. 
Some fabrics/ materials produce better colors than others. 
Different manufacturers have different processes for printing designs on apparel.
How to achieve the best results: 
To create your custom merch, you must keep the logo and design consistent across fabrics. People care more about what the product represents and not much about the "exact tone" of the colors. However, you can't ignore everything mentioned here and go on creating dull-looking designs and logos with no regard to colors. Building high-quality custom apparel starts with connecting with a reliable manufacturer. EverLighten has over eighteen years of experience creating custom merch for startups, organizations, schools, colleges, nonprofits, etc. Additionally, customers don't have to think about designs and colors with their in-house designers taking care of RGB and CMYK technicalities. They help produce the most precise colors with state-of-the-art manufacturing machines and processes. 
Best pricing: They are a factory for producing custom products and not intermediaries, ensuring customers always get the best prices. 
Quality in every product: They use top-quality materials and the latest processes to produce products. 
Fast turnaround time: They provide the quickest turnaround time for every order. 
24*7 support: Customers can contact them 24*7 for their queries resolution; they reply within half an hour. 
Real people, outstanding service: EverLighten loves helping; they offer various options. 
Designs to impress: Your product design will look as you imagined with help from in-house designers.  
No minimum order requirement: You can order any number of items you need; they accept every order without a minimum limit. 
Worldwide shipping: They deliver worldwide, and customers can track their orders online with an order tracking tool.
For more information, queries and design, visit EverLighten.com.