How to start a private label branded merch business in 2023
|
Jun, 13 , 22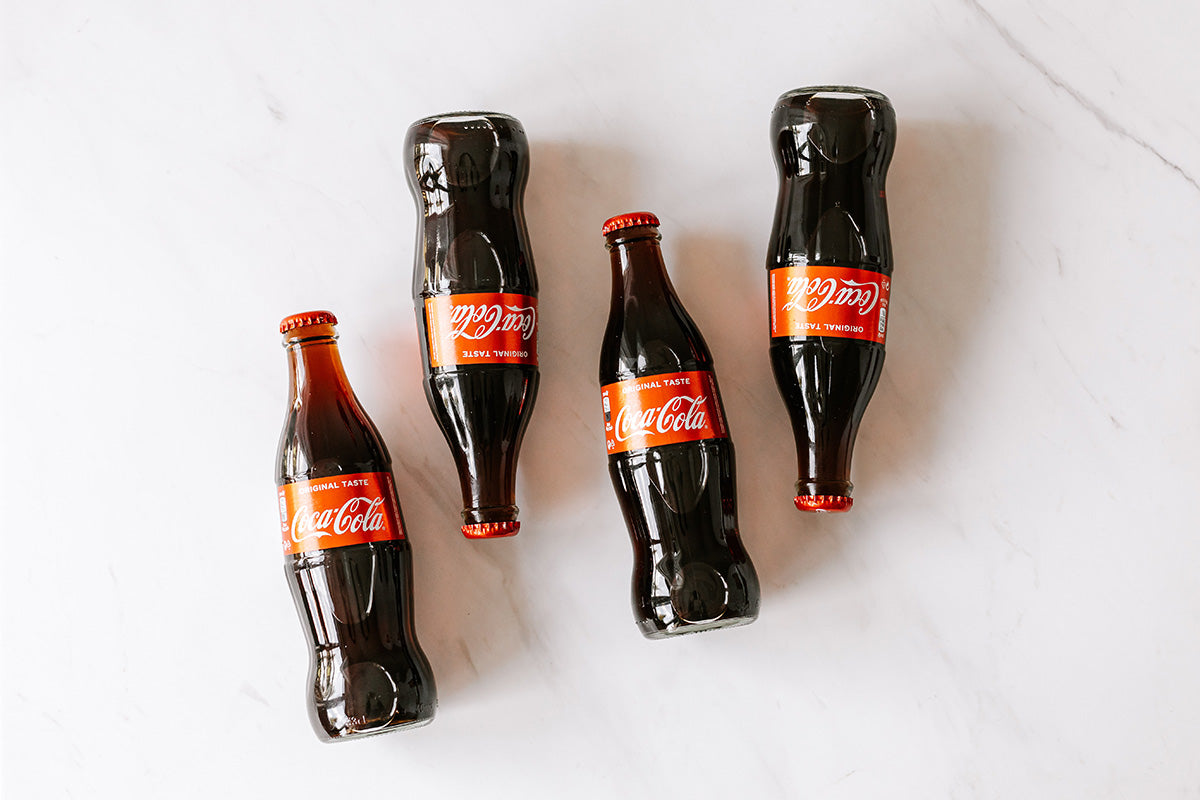 Private labeling is one of the most effective ways to make your custom apparel and accessories. It helps stand out from millions of other online businesses and start earning money. The business model is gaining popularity in online marketplaces because it is easy to start and gives more control over production, pricing, branding, and profitability. Suppose you are an entrepreneur or a business. In that case, the blog will guide you on starting your custom merch business using private labeling, including tips, risks, and ways to find a suitable manufacturer. Let's start with answering: 
What is private label apparel?
Private label apparel is manufactured and shipped by one company and is sold by another company/ individual using their brand name. E.g., you are selling custom socks on Amazon, sourced from a manufacturer overseas. In this example, private labeling would involve creating your brand and asking the manufacturer to print the brand name on those custom socks. You can also ask the manufacturer to customize packaging featuring your brand name and logo. This way, your exclusive brand of custom socks is ready to sell online. The method has become popular with online sellers, including merch sellers, to differentiate themselves from the masses selling generic apparel. 
Like every business model, it has its share of pros and cons.
Advantages of private labeling: 
Higher profit margins: Private label apparel has higher margins than generic competitors. While it might cost you more to ask the manufacturer to add your logo and business name to the apparel, you can also sell them at a higher price. Branded apparel is valued even if you are an unknown business or have started. Look at all the big brands of the world and see if they are worth the money they charge. 
Stand out: If you are selling on online platforms, there is a lot of competition, and it is pretty challenging to stand out. Private labeling helps you carve a niche by setting yourself apart from competitors. It will also give customers one reason to choose your merch and removes the need to keep the prices low. Your apparel will be different from everyone's else. 
Branding: A brand has power, and creating a private label will allow you to have your brand. It is under your control and an asset that you can leverage. Your brand is an advantage in the online business; it is like an identity that will distinguish you. Customers like your apparel or accessories can actively search with the brand name rather than searching for generic apparel with the lowest price. It will also help you create your eCommerce store where customers can discover your entire product range. Branding is about recognition, trust, and loyalty, which are impossible with selling generic apparel. 
Marketing: Private labeling also helps with your marketing efforts which are pretty limited when selling generic apparel. Having your brand provides you with many options; you can create a story around the brand, shoot apparel pictures and connect with customers with social media pages. You can also target specific demographics with purposeful marketing increasing brand equity, customer loyalty, and revenue.  
Disadvantages: 
Quality: Merch quality determines how your online business is going to fare. With private labeling, you are entirely putting your brand in the hands of the manufacturer. When a customer receives a poor quality product, the news will spread like wildfire on the selling platform and social media; ultimately taking a toll on your business. It would help if you found a trusted manufacturer and tested samples before ordering. 
Reliability: With private labeling, you are taking a risk by relying upon the manufacturer. Sometimes they can take too long, deprioritize your orders because of some large orders from others or go out of business. It can be devastating when you have worked long and hard to create your brand with them. The importance of a reliable manufacturer is unparalleled; it can help mitigate some risk; however, you can not eliminate it. 
Liability: You will be liable for the apparel you sell as a private label. You can seek the liability towards the manufacturer, but it has to be established before you start trading. However, it will be challenging because most manufacturers don't want to indulge in lawsuits. It would help if you also had liability insurance for your business. 
Legality: When selling as a private label, you open yourself to potential legal issues. You must be completely aware of trading regulations, patents, safety risks, etc. It would help if you also were careful of any claims you put on your packaging. 
Some ways to use private branded labels for your apparel: 
Packaging can take your customer experience to the next level; you can make your brand memorable with various packaging and labels. It would be best to be creative with sending out your apparel like paper bags, belly bands, biodegradable containers, boxes, etc. You have a lot of options. 
Garments: It is vital to attach a label with garments - people expect them - it is also helpful for providing information like size, care instructions, logo, business name, etc. However, your logo and design don't have to be boring; you can use some creativity to make your logo stand out. 
Types of labels: 
There are various types of labels available, and when choosing, you need to consider the details, budget, quality of your apparel, etc. 
High-end brands and designers use woven labels for premium apparel. They are popular because of their looks and premium quality. 
Printed labels are the most common, including size, logo, quotes, caring information, etc. These are the cheapest type of labels used inside apparel. 
Heat press labels are similar to screen-printed labels and are primarily used for sportswear and fleeces. These are pretty durable and last for the life of the apparel. 
Hang tags are the oldest method for private labeling, and customers first look at them when deciding whether to buy or not. They hang from a string and are more significant than labels directly attached to apparel. 
Things to look out for in a private label manufacturer: 
Since your business will mostly depend on the quality of apparel supplied by the manufacturer, it is of utmost importance to find a reliable one. Take your time doing research, understanding your needs, and communicating clearly. Even if you are new to the eCommerce business, asking specific questions will make you seem like an experienced seller. 
Ask their minimum order quantity (MOQ). Even if they have listed on their website, it would be better to ask and negotiate. Most manufacturers are happy to arrange, especially if you present a long-term business opportunity. 
Ask them specific information like colors, materials, sizes, dimensions, etc. Also, ask them what kind of customizations they offer: some offer 100% while others provide little modifications. 
You need to check whether they are authorized to ship to your country. Are the manufacturer providing free shipping or charging extra fees?
What is their price per unit and turnaround time?
Tips for starting a private label apparel business:

 
When selling private label apparel, you don't have to worry about product development and inventory investments - in some cases. 
Find a niche market: There are a lot of private label apparel and accessories you can sell, including t-shirts, hoodies, jackets, socks, hats, beanies

, etc. Try to figure out specific products, demands, and the customers you are looking to sell. 

Connect with the manufacturer: After knowing what to sell, you need to contact a manufacturer who can produce those apparel. After research and shortlisting, ask them if they offer private labeling services. 
Sample the apparel: It is vital to test the apparel and accessories you are going to sell. While something can look pretty fantastic in pictures, it is necessary to have the feel of the products in reality. 
Setting up an online store: Now, you are ready to sell by setting up an online store. 
Conclusion: 
Starting a private label apparel brand is profitable and takes the hassle out of product development. You can start your private label and work directly with manufacturers to create custom products with your brand and logo. It is a beautiful way to start selling your products, but you need a reliable manufacturer with expertise, experience, and willingness to help you grow. EverLighten has helped many startups, entrepreneurs, and individuals grow their businesses with 100% custom products. 
Some of our past works: 
Best pricing: They are a factory for producing custom products and not intermediaries, ensuring customers always get the best prices. 
Quality in every product: They use top-quality materials and the latest processes to produce products. 
Fast turnaround time: They provide the quickest turnaround time for every order. 
24*7 support: Customers can contact them 24*7 for their queries resolution; they reply within half an hour. 
Real people, outstanding service: EverLighten loves helping; they offer various options. 
Designs to impress: Your product design will look as you imagined with help from in-house designers.  
No minimum order requirement: You can order any number of items you need; they accept every order without a minimum limit. 
Worldwide shipping: They deliver worldwide, and customers can track their orders online with an order tracking tool.
For more information, queries and design, visit EverLighten.com.