custom patches
Promote your music band with custom embroidered patches
|
Aug, 16 , 22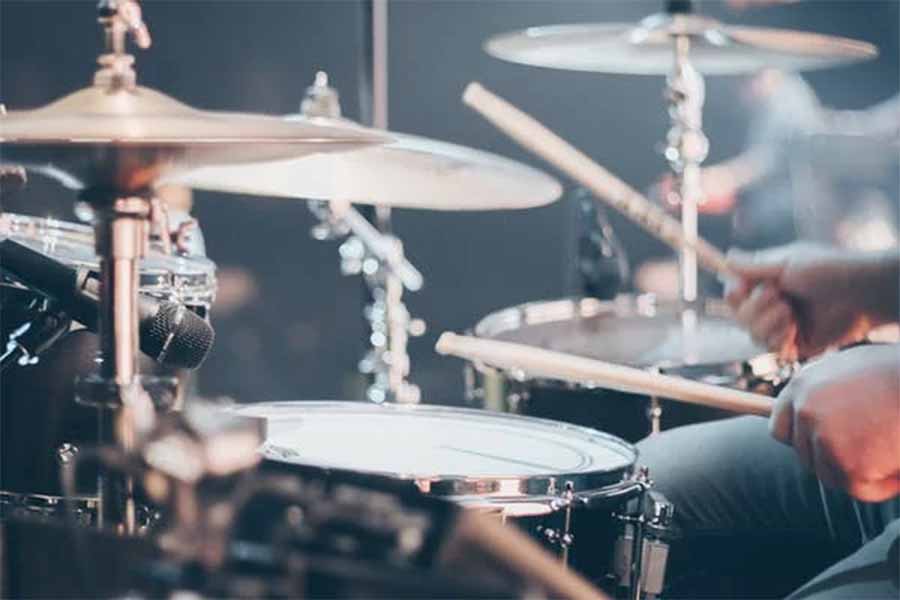 Music is the universal language is not a bold statement. People love listening to songs, attending concerts of their favorite musical band, and buying their merch. The craze for new musical talents is growing strong as always. According to market research, more than 100,000 musical groups in the US exist. However, not all of them are big or famous. There is stiff competition, and it is vastly challenging to get people's attention. Marketing is necessary for a musical band to get their name out. But, few bands have enough money to promote on a large scale. The solution: using custom embroidered patches. You might be skeptical, but the blog will provide you with all the information.
How can custom patches help your musical band?
Custom embroidered patches for your musical band are lovely to take your recognition and fan unity to the next level. They provide your fans a recognizable symbol to rally around. It reflects on your band positively when followers see them. They are lovely to get your music band noticed faster.
Fans loyalty:Custom patches helps people to become your fans and keep your old fans loyal. It gives your fans something to be proud of, a sense of belonging, and shows they are valued. They can use the patches on different apparel and accessories like t-shirts, hoodies, jackets, backpacks, shoes, etc.
Band recognition and promotion:Getting your musical band out there is quite challenging, but if you design custom patches with your logo or symbol, it can get the name out every time someone uses them. It builds a sense of recognition in your fans and helps create a unique identity.
People can see their patches when your fans are out in the world. The more people see your fans wearing the
custom patches
, the more links it will create subconsciously. When someone views the musical patch, they will think of your band, like advertising.
Professionalism: custom patches add credibility to your musical band with an identity symbol. Without a sign, your music band is one of hundreds of thousands of bands. They inspire your fans to trust your band and give a sense of professionalism.
Stand with a cause is one of the most effective ways to build goodwill and gain popularity. Celebrities, businesses, public figures, etc., use it to show their stand for an important cause. You can use custom patches to raise awareness, display support, and raise funds for your favorite nonprofits.
Customization:Custom patches are easy to create and customize according to events. You can use various themes for your tours, events, songs release, etc.
 
Tips for creating custom patches in the music business
In the music world,
custom patches
 are special; people can use them on various apparel and accessories. The girl or boy who attended your show last night can wear the custom patches on their t-shirts, hats, jeans, jackets, etc., to their classes the next day and show them to their friends proudly; now they are part of your marketing team.
Start with listing all the information you would like on the patches like logo, text, themes, place, date, etc. Every patch design should include your uniqueness so fans can feel a connection. You don't want to create patches for promotions only; have a clear direction of everything. Don't expect people to remember your music band's name; it is a continuous process, and you need to make it easy for them with creative designs.
Picture perfect
Imagine your potential fans seeing your custom patches and wearing them on apparel. The clarity, readability, and visibility of your logo, name, and branding need to be simpler for people to connect with your music and band.
Always connect with your loyal fans - those who promote like they are part of your group - by sending tickets, merch, and patches. Getting your name out there starts with honoring your staunch supporters.
Create exclusive patches: People like to feel special; you can create limited edition custom patches for events. For additional curiosity, you can use contests to give away.
Go digital with QR code custom patches: Social media is a must for growing popular; it is critical for music bands. You can create interactive custom patches with QR codes to send people to your social media page or download an exclusive song not available anywhere else. You can experiment with various combinations like downloading passwords leading a fan to your website. This type of marketing will take your promotion to the stratospheric level.
Not releasing at once
Your promotional patches should not roll out all at once. By releasing different custom patches at various times of the year, you allow things to stay fresh for an extended period. It is also more efficient to draw new fans with something fresh and different.
Annonce and release the custom patches like any other merch, every once or twice a month. It will give enough time for your old custom patches promotion.
Order in bulk at the best price
Custom patches are one of the efficient and budget-friendly ways to get people's attention to your music band. When you are a new band, it is challenging to have money for promotions, but you can create many custom patches for less money by connecting with a reliable company. EverLighten has over eighteen years of experience making custom patches for music bands, colleges, sports teams, nonprofits, and businesses.
Trendylake is an online retail startup creating products on hot topics like BLM, vote, LGBTQ+ events, etc. They sell various custom products, including socks, facemasks, neck gaiters, etc. The company was looking for ways to promote its store on a budget. After searching long and going through numerous positive reviews, they contacted EverLighten. After discussing their requirements, we suggested custom patches. Owning our factory helps to control every aspect of the production - they wanted the custom patches in small batches and a fast turnaround time. Since they were preparing for holiday awareness, we worked over time and designed the patches in 24 hours. After seeing the samples, they were satisfied and asked us to produce the patches. We delivered on time, and they said - it was the best decision to choose EverLighten.
Get the EverLighten difference
Best pricing:they are a dedicated factory for producing custom patches and not intermediaries; customers always get the best price.
Quality without a compromise:they use premium-quality materials and the latest processes.
Fast turnaround time:they provide the quickest delivery for every order.
24*7 support:you can contact us anytime; they provide round-the-clock support.
Real people, phenomenal service:EverLighten loves helping; they offer various options for every patch.
Free design help and unlimited customization:the custom patches will look as you imagined; they also provide endless customization.
No MOQ requirement:you can order as many patches as you need; they accept orders without a minimum limit.
Worldwide shipping:they deliver worldwide; customers can track their orders anytime with an order tracking tool.
Source: The blog first appeared on "https://www.scoopearth.com/promote-your-music-band-with-custom-embroidered-patches/" and was created by EverLighten's team and published with our permission as a part of the customer outreach program.