custom patches
Custom patches_ Why and how to use them in marketing
|
Aug, 13 , 22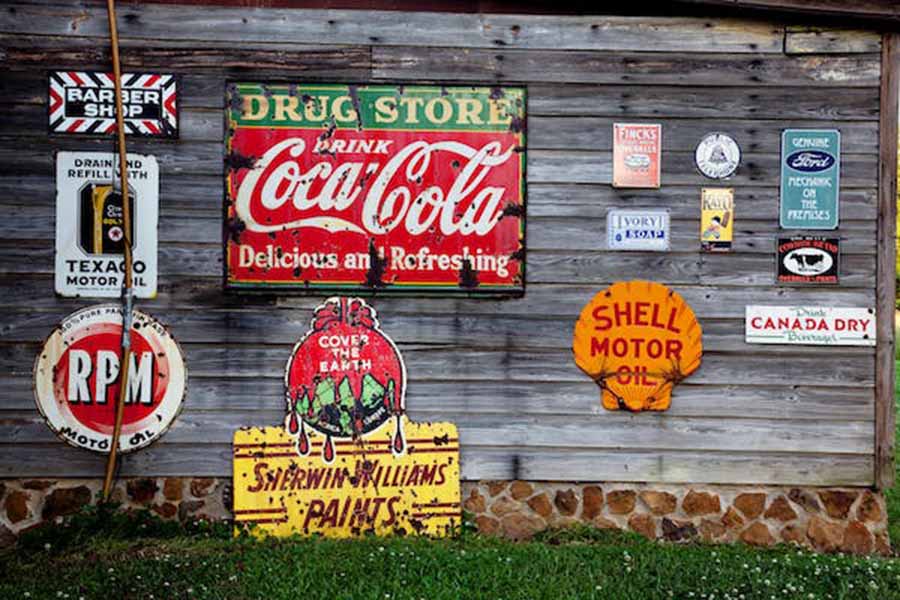 When you hear the word marketing, what comes to mind? Flashy online ads? Extravagant campaigns? Complex funnels to lure customers? Marketing is an integral part of the business, without which no company would be able to survive for long. But, in our modern world, we are bombarded with pop-ups, emails, and pushy messages throughout the day. We are becoming desensitized toward them. Traditionally marketing was like having a memorable conversation. It was like walking away "wow! That person was lovely; we should catch up again". Marketing is losing that personal touch, and we must go to the basics. Strip the extravagance and connect in reality with the audience. You would think that is cool, but how do it? The answer is good ol'
custom patches
. If you are confused, don't worry, the blog will help get rid of it by providing all the information.
Marketing with custom embroidered patches:
Even in today's world, people spend most of their time looking at the screens - phones, laptops, computers, tablets, etc. - marketing offline provides enormous rewards. People buy from businesses they trust, and the word-of-the-mouth campaign is still the king. According to American Retail Association, 90% of people buy from brands they have heard from their acquaintances, family, friends, coworkers, etc. So, if you are looking for an effective method to get out your name,
custom patches
 are the way. Here is why patch marketing impacts consumers with a few examples.
Why would a business use custom patches?
For decades, custom patches have helped organizations become brands, spread awareness about important issues, represent communities and clubs, and politicians get elected. The reason: they are effective, and people love them. We put them on our apparel and accessories. People tell others about the things they love, values, etc. Custom patches are a fun and fast way to display our individuality.
For businesses, they are a lovely and inexpensive way to market;
custom patches
 are budget-friendly, small, and lightweight, making them easy to manufacture and distribute. You can customize them according to specific campaigns easily. E.g., for a fundraiser or increasing awareness about critical social issues.
Custom patches have a timeless charm; they are eye-catching, versatile, and simple; unlike a few marketing tactics that are not 100% transparent and hide their true intentions, patches are not deceptive. They represent your brand, and people can use them in their apparel and accessories. Additionally, people can remove them any time they want.
How can individuals use custom patches?
Custom embroidered patches are not for organizations' marketing strategies only. Individuals can also use them as an extension of their personality, to reward themselves or add some character to their outfits. Teachers can giveaway to celebrate students' achievements; club owners can distribute patches to add more members, and businesses can bring formality to their uniforms.
Custom patche

s
 are even more beneficial for targeting locations like cafes, libraries, and other hotspots. They seamlessly integrate into people's regular activities.
What custom patches marketing might look like:
The world of custom patches is vast with various materials, styles, backings, etc. People place them on their apparel like jeans, t-shirts, hoodies, jackets, caps, shoes, etc. For younger generations, it's about looking cool; if you target them, ensure you have an eye-catching design and slogan. You want to help people choose to wear and not force them.
Another way to use custom patches is to send them with other stuff your organizations use. It will help display you are the maker and provide additional aesthetic to the item. They are even more beneficial for smaller businesses with little money to splurge on expensive promotional products like custom t-shirts. They can also include them as an add-on for purchases. E.g., if someone buys a cap, they get a free custom patch for decorating it.
You can also include vital information on custom patches, like address, phone number, email address, event date, etc. For easy application, you can provide glue-on or iron-on backings; people can take them off whenever they want and use the product. It will also ensure they are in place.  
Don't think a custom patch marketing strategy is to be offline only; it can connect people to your online presence and blur the line between online and offline marketing by creating custom patches with QR codes. Sending people to the desired landing or social media page is easy for them. As long as they are attached to apparel, they will serve as physical and virtual gateways to your business.
Design advise for custom patches marketing:
Custom patches are like a blank canvas; you can let your creativity flow. They will work for every brand looking to make a statement. However, you must create per your brand image and not go overboard with the design. Patches are small, and adding too many design elements will make them difficult to read and expensive to manufacture. You will benefit by sticking with the basics and looking for what you want to accomplish. The most impactful custom patches are clean and classy.
Follow these steps:
Create a simple artwork:A detailed graphical design might look good on paper or screen, but often it doesn't translate well onto patches. It would be best to stick with simple, bold, and clean designs.
Remove small type: it will benefit your marketing efforts to remove the small type if not vital for your logo or message. You can also increase the font or choose a font to complement the patch and make it readable easily.
Use limited colors: people mistake using too many colors to think it

would

look better. However, limiting the number of colors to 2-3 will reduce the chances of clashing with apparel colors and manufacturing costs.

Background and border

:It applies to embroidered, sublimated, printed, leather, PVC, and other types of custom patches. The background colors and border style contribute to the entire look.
Correct size: Most patches look and feel better at a small size. The size ranges from 2.5-inches to 5-inches and gives a refined and professional look. Large patches have their place, but it would be better to avoid them.
Choose the appropriate shape:consider a standard or custom shape and choose the one to suit your style. A die-cut custom shape brings in the wow factor but might not be suitable for a professional image.
Conclusion:
By following the tips, you can create impactful custom patches for marketing. However, if you compromise on the quality, people will not use them no matter how beautifully you design them. Therefore, you should research and partner with a reliable and expert manufacturer. EverLighten has helped companies, sports teams, colleges, nonprofits, and celebrities design custom patches for various purposes.
Trendylake is an online retail startup specializing in apparel and accessories related to hot topics like BLM, LGBTQ rights, etc. The company was looking to make custom patches and other products for holidays. They can not find one because of their quality standards, short deadline, and small batches. Going through positive testimonials, they contacted us. The EverLighten team accepted the challenge - our mission is to help every customer, no matter the order size. We completed the design in less than 24 hours, sent samples, and went into production after getting the nod. After receiving the items, they thanked us and said - they made their best decision by partnering with us.
Get the EverLighten difference:
Best pricing:they are a dedicated factory for producing custom patches and not intermediaries; customers always get the best price.
Quality without a compromise:they use premium-quality materials and the latest processes.
Fast turnaround time:they provide the quickest delivery for every order.
24*7 support:you can contact us anytime; they provide round-the-clock support.
Real people, phenomenal service:EverLighten loves helping; they offer various options for every patch.
Free design help and unlimited customization:the custom patches will look as you imagined; they also provide endless customization.

No MOQ requirement

:you can order as many patches as you need; they accept orders without a minimum limit.
Worldwide shipping:they deliver worldwide; customers can track their orders anytime with an order tracking tool.