Make your brand versatile with logo variations and custom merch
|
Jul, 27 , 22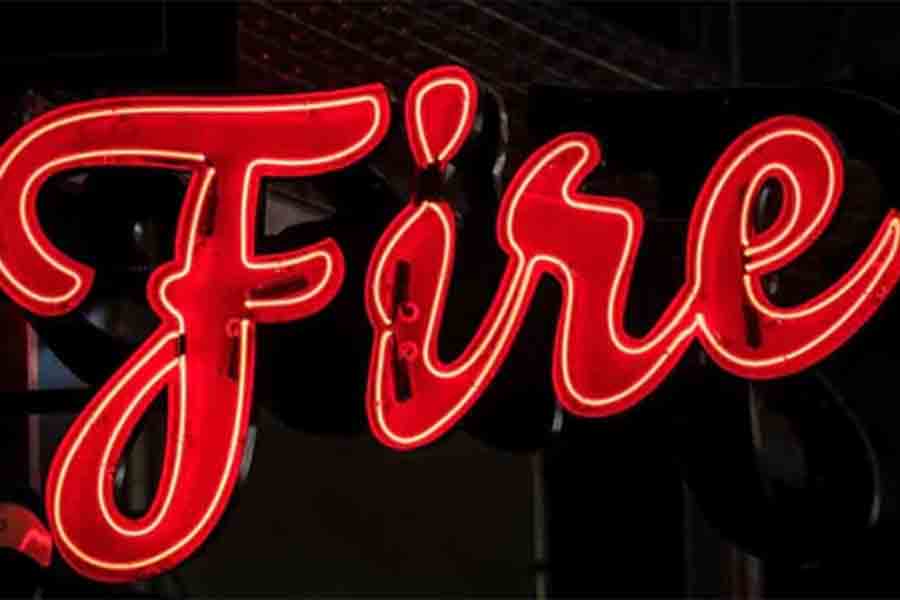 Big or small, every business needs a branding strategy. A big part of that is your logo and promotional items. Sure, experts will declare - your brand is neither your logo nor promotional products. And, it is true: a brand is much more than a graphic icon or the merch they use. However, without them, your marketing and promotional activities are incomplete. 
A successful brand doesn't need one logo as part of its identity. It requires logo variations working together. The blog will inform why your brand needs logo variations and why they are helpful for promotional merch. Let's start with the basics. 
Why does your brand need a logo? 
A brand requires a logo for various reasons:
It is a visual representation of what your organization does. 
People can recognize your company by looking at the logo. 
It acts as an identity mark across various mediums, including promotional products. 
It helps promote brand awareness and loyalty. 
It helps to turn the brand iconic. 
Branding comprises a collection of various small things like products, services, promotional items, logos, etc. Your brand can have a fabulous backstory, a rock-solid foundation, an inspiring mission, and values; if people can't identify the brand among the competition, then it accounts for nothing. 
Why does your brand require logo variations? 
A logo is like a living being. People require specific clothing according to different seasons. They also need logos to adapt to their environment. Having a variation accomplishes the same goal. Look at some places where the logo appears: 
Websites
Business cards
Letterheads
Social media
Presentations
Reports
Uniforms
Merchandising
As you can see, everything mentioned above differs from each other, having various shapes, sizes, textures, usability, and purpose. One logo will neither fit well nor look good on every item/place mentioned. Thus, it needs modifications; one primary and then a set of variations to complement it. When the primary one is too large or complex for space, situation, surface, etc., you can use the variations. E.g., not all logos will look exactly like on the website;
metallic custom key chains
will require different. 
Logo variations and their uses
There are two ways to categorize logo variations: type of logo design and hierarchy in branding and merchandising. 
The three logo types designers use to create a brand logo collection: 
Word Logos
Image Logos
Combination Logos
Each of the mentioned categories has a few different styles; some more, while others are less versatile. You don't need every variety as part of your logo set, but a combination of two or three would be perfect for every situation and merch. 
Word Logos:
they contain only words, as the name suggests, and use a custom or intervened typography. 
Lettermark: It is the acronym of a long business name. 
Letterform: we simplified letter marks and used only one letter for the context. 
Image Logos: these use a pictorial element, and no words are involved in these logo styles. They have an icon, a symbol, or a mascot. 
Brand mark: they also know the logo as a pictorial logo and contain an image of recognizable elements. They can have an icon, an illustration, or a digitally drawn image. 
Mascots: logos include the brand mascot in the design. It can be a person, an animal, or a living-being object. 
Abstract: logos don't resemble any recognizable object or being, but they display the brand as a concept. 
Combination logos
contain images and words to make a composite. 
A vertical or horizontal combination is the most common logo style. They contain an image and a wordmark in a vertical or horizontal layout. 
An emblem logo is complex and made using a combination of visuals and words designed inside a shape. They use lines and dots to create order and separation. 
Dynamic logos are the most versatile and change colors and shapes according to the place of use. To make it recognizable, we keep one element constant. E.g., imagine you want to use the logo on different colored custom socks. Please do not use the same colored logo with various backgrounds because some colors will blend in, and the logo will not be visible clearly. It would be best to change some colors to make it visible while keeping the shape and other elements unchanged. 
How can you create logo variations according to various promotional merch and situations?
There is no fixed formula; it would be best if you improvised according to the promotional merch and situation. However, there are some guidelines you can follow: 
Keep one combination logo or one horizontal and vertical variation.
An image logo
A word logo
A reversed-out logo
E.g., Starbucks had a single emblem logo, and with time they changed it into a word mark with color variations and a brand mark. Other brands use two variations, while some have 5-8 variations. 
Every company needs a logo variation, but the number depends on their requirements and budget. 
Logo variations per usability hierarchy
We divide logos according to the hierarchical order: 
Primary logo:
It is the main logo you will use, and other variations will emerge from it. People will recognize your organization by looking at them and containing illustrations, icons, wordings, and location information. It is the one for business cards, letterheads, websites, etc. You should use it on employee uniforms and merch if you want to establish your business as a brand. If the company is well-established, you can use the variations to make an impression with promotional items. 
To identify your brand
To establish brand recognition
To create an association with your brand
They require more space for their detailed and complex elements. You can use medium to large custom merch with plenty of space. E.g., you can print it easily on
custom t-shirts
, but it would be challenging to put contact information or address on
custom socks
or
key chains
.
Other places best suited: 
Website headers
Branding documents and reports
Company postcards and letterheads
About us page
Stacked logo
:

there will be situations when you have limited space to use the primary logo; a stacked logo is helpful in such circumstances. Depending upon the primary logo orientation, you can use the stacked logo facing another direction according to the situation. They follow the opposite format of primary ones, i.e., if the primary one is horizontal, the stacked one will be vertical and vice versa. You can keep both variations handy when you are designing custom merch. E.g., the primary logo will fit perfectly on custom t-shirts or hoodies, but it might not fit or look good on
custom socks
.

In that case, use the stacked logo. 
Business cards
Email signatures
Mobile website headers
Small to average custom items 
Sub-mark logo:
If the previous one were suitable for compact spaces, these are ideal for even smaller areas. Although not mandatory, these fit in a circle. The reason: we typically use them on social media platforms. However, they are also perfect for branded products like
custom keychains
, buttons,
lapel pins
,
stickers
,
medals
,

etc. 
You can think of them as a mini version of the logo; we preserve and use most elements where the primary logo wouldn't fit. You might have to let go of some components and keep the name and icon. It is challenging to downsize, but you can do it with a bit of creativity. 
Social media
Stamps 
Website and document footers
Small prints and platforms 
Word-mark logo
:

Logos, slogans, etc., are vital, but the name is the most crucial, especially for a small business or start-up. It is the starting point of business recognizability. They are simple, and people can know by a glance. The most famous wordmark logo is Google incorporating brand colors. You can also use these on employees' uniforms,
key chains
,
socks
,
embroidered patches
, etc. 
Business products
Medium-scale online signs
Large-scale outdoor signs 
Icon logos
are not a must, but they come in handy in some situations. E.g., if you are reading this blog on a computer or laptop, you can see a small brand logo on your browser tab. They are circular or square-shaped and resemble a brand's mini-mark. 
Stamps and stickers
Merchandize 
Product packaging 
One colored logo
is one of the essential logos you need to use. It helps you gauge the strength and effectiveness of your logo. You can also use it on promotional materials where it is challenging to produce the exact color of your logo. E.g., if your logo has some rare colors, it is challenging to match using Pantone colors, or it is expensive to produce custom merch with colors, then you can use it. 
Formal documents
Business cards
Letterheads
Wrapping it up
Your brand's versatility depends upon the logo variations. How many logo variations you have will also dictate the ability to produce custom promotional products when the time comes. You don't want to create a new logo variation when it is time to order custom merch. Logo variation is not a requirement, but it will boost brand-building efforts. Your logo should look beautiful on every promotional item because you want consistency and professionalism. You share the merch with countless people trying to gather as much visibility as possible; having a reliable manufacturer to produce the logo beautifully across every promotional item helps.
EverLighten
helps to show your audience all the variations with high-quality custom products and prints. They have eighteen years of experience helping start-ups, large companies, nonprofits, celebrities, and individuals. 
Jan Richardson is the VP of Operations for the Global Results Communications Company and was looking to create custom iPhone phone cases for their employees. After being disappointed with various manufacturers, they contacted EverLighten's team. Jan provided his company's logo and informed their requirements. We used premier silicone and advanced manufacturing facilities to produce the
custom phone cases
. They were so happy with the quality they ordered custom logo socks as a
corporate gift
.

We delivered high-quality socks; they satisfied and delighted their employees. 
Cameo is a respected name in the entertainment industry and was looking to create
custom lapel pins
to celebrate the iconic TV series -Friends. Since everyone knows the show and its characters, it was both an honor and a pressure situation. We had to deliver the project in a tight timeframe. Producing enamel pins is a work of art and technology; each pin requires a different mold. After getting the samples, they wanted to change the colors. We made three changes for free and produced lapel pins worthy of the characters and their brand. 
By partnering with EverLighten, you are preparing promotional products to make an impression. 
Best pricing:
they are a factory for producing custom products and not intermediaries, ensuring customers always get the best prices. 
Quality in every product:
they use top-quality materials and the latest processes to produce custom uniforms and accessories. 
Fast turnaround time:
they provide the quickest turnaround time for every order. 
24*7 support:
Customers can contact them 24*7 for their queries resolution; they reply within half an hour. 
Real people, fabulous service:
EverLighten loves helping; they offer various options. 
Free design help and unlimited customization:
your item design will look as you imagined with support from in-house designers.  
No minimum order requirement:
you can order as many items as you need; they accept every order without a minimum limit. 
Worldwide shipping:
they deliver worldwide, and customers can track their orders online with an order tracking tool.